Back to Blogs
Discover
Explore Bury St Edmunds
---
There's lots to explore with award-winning restaurants, fantastic shopping, annual festivals, art, culture, stunning parks and countryside.
History & Heritage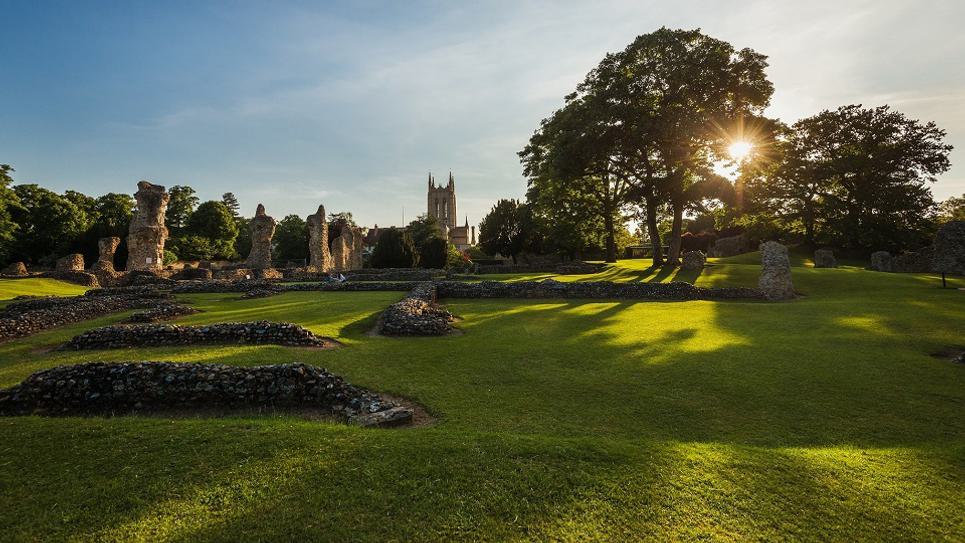 Photo: Tom Soper
Bury St Edmunds takes its name from King Edmund, the original Patron Saint of England and King of East Anglia, whose shrine stood at the town's Abbey of St Edmund.
The Abbey, founded 1,000 years ago, was one of the richest, largest and most powerful Benedictine monasteries in England and people came from all over Europe to visit. Today, the Abbey remains are extensive surrounded by the beautiful Abbey Gardens, an award-winning 14-acre park, and visited by 1.3 million people from all over the world every year.
St Edmund's final resting place is a great mystery; some believe he is buried somewhere within the abbey precincts!
Immerse yourself in 1,000 years of history on a tour of Bury St Edmunds, exploring picturesque Georgian squares, wonderful medieval architecture and discover the legend of St Edmund and the wolf.
Over 1,000 years Bury st Edmunds has seen it all - murder, executions, plague, riots, witchcraft trials so it has its fair share of ghosts, so the Ghostly and Macabre Walk from October 31 to March is a must!
You can take a more peaceful tour of St Edmundsbury Cathedral and its 160ft tower which looks over the town, visit the final resting place of French Queen Mary Tudor, sister of Henry VIII, at beautiful St Mary's Church and find out about the town's Terrible Tales at Moyse's Hall Museum. You can visit one of England's great archaeological sites - West Stow Anglo-Saxon Village - a stunning recreation of an Anglo-Saxon village which was discovered in the 1940s and confirmed by archaeologist Basil Brown (played by Ralph Fiennes in the film The Dig) and surrounded by 125 acres of unspoilt countryside.
You cannot miss the blue plaque at the front of The Angel Hotel, installed on the 200th anniversary of Charles Dickens' birth to commemorate his visits to Bury St Edmunds, you can still stay in his room. The town and The Angel are included in his novels The Pickwick Papers and The Personal History of David Copperfield and was one of the reasons the town was chosen to appear in the 2020 film The Personal History of David Copperfield.

Stunning Countryside, Gardens and Parks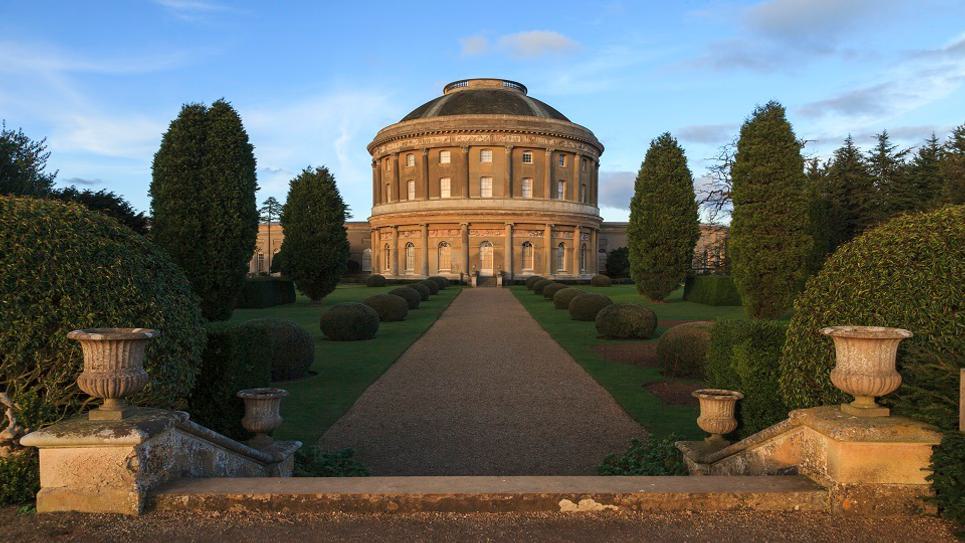 National Trust Ickworth. Photo: Justin Minns/National Trust Images
With its wide-open spaces, parks and gardens, walks, and cycles routes, there's no better place to visit for the great outdoors than Bury St Edmunds and Beyond.
From the award-winning 14-acre Abbey Gardens in the heart of Bury St Edmunds, to Fullers Mill Garden in West Stow, and from Nowton Park to the stately home of the National Trust's Ickworth in Horringer, enjoy fresh air, beautiful countryside, and breath-taking views.
Bury St Edmunds is known for its self-guided trails. Follow the Bury St Edmunds' blue plaques to link the people of the past with the buildings of the present - a wonderful way to see Bury St Edmunds town centre while walking through history.
Beyond Bury St Edmunds explore Suffolk's smallest town, on the self-guided Clare Town Trail which takes in Clare Castle Country Park, visit the majestic gardens and parklands of Tudor Kentwell Hall, the Palladian historic Euston Hall, and take in the countryside with self-guided walks from Tudor mansion National Trust Melford Hall in Long Melford.
With over 50 miles of coastline, two areas of Outstanding Natural Beauty, countless forests and woods and any number of peaceful meandering country roads, Suffolk is a Mecca for cyclists. Despite the counties' mostly flat countryside, Suffolk offers challenges for all abilities, all of which are accompanied by a beautiful view. Hop on your bicycle and head out on one of the cycling routes in Bury St Edmunds and Beyond.

Bury St Edmunds - Suffolk's Foodie Town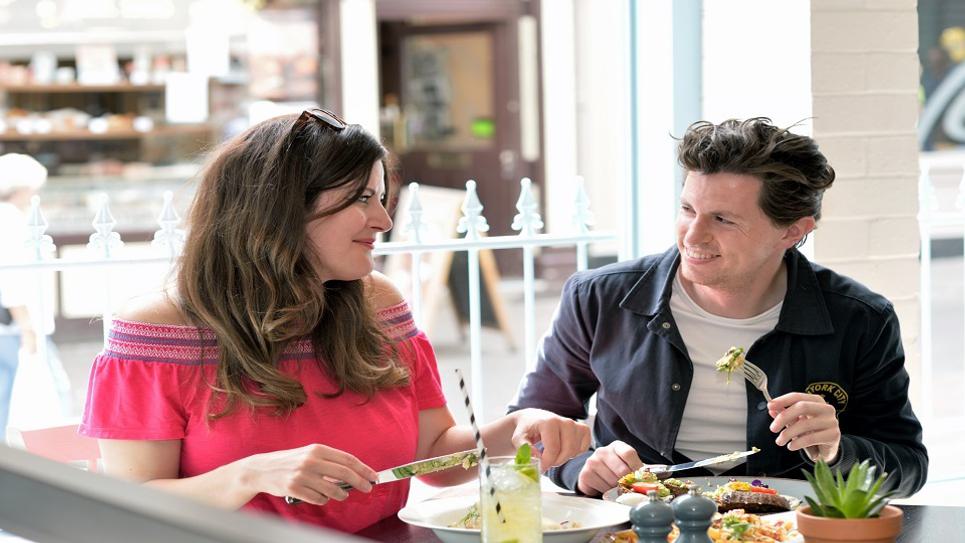 Indulge your appetite with award-winning fine dining to quality Suffolk home-cooked pub grub and from cocktail to gin bars, there are a huge number of places to eat and drink each with their own unique atmosphere.
Whether it's a family get together or a romantic meal, finding the perfect place to eat in Bury St Edmunds is easy as there are so many choices to tempt your taste buds. You can easily while away an afternoon or evening with friends in Suffolk's foodie town, which is home to the county's only Michelin-starred restaurant.
Bury St Edmunds also has a real café culture with an excellent choice of cafés and tearooms, perfect for a spot of people watching whilst enjoying a slice of cake. There is also an excellent selection of family friendly eateries.
If you enjoy a tipple then look out for our local beverages to try. For beer lovers, Greene King has been brewing beer in Bury St Edmunds for more than 200 years and their beverages can be found in pubs and bars across the town - don't miss their brewery tour and tasting! With an unrivalled brewing history dating back 1,000 years, Bury St Edmunds is the perfect place to experience delicious real ale and unique craft beer with the Bury Ale Trail.
No visit to Bury St Edmunds is complete without a visit to The Nutshell pub. With a bar that measures just 15ft by 7ft, The Nutshell proudly holds the title of smallest pub in Britain as confirmed in the Guinness Book of Records and first started serving beer in 1867.
The annual Bury St Edmunds Food and Drink Festival held in August is a veritable feast of delicious dishes to try and buy, together with demonstrations by top celebrity chefs.

Family Fun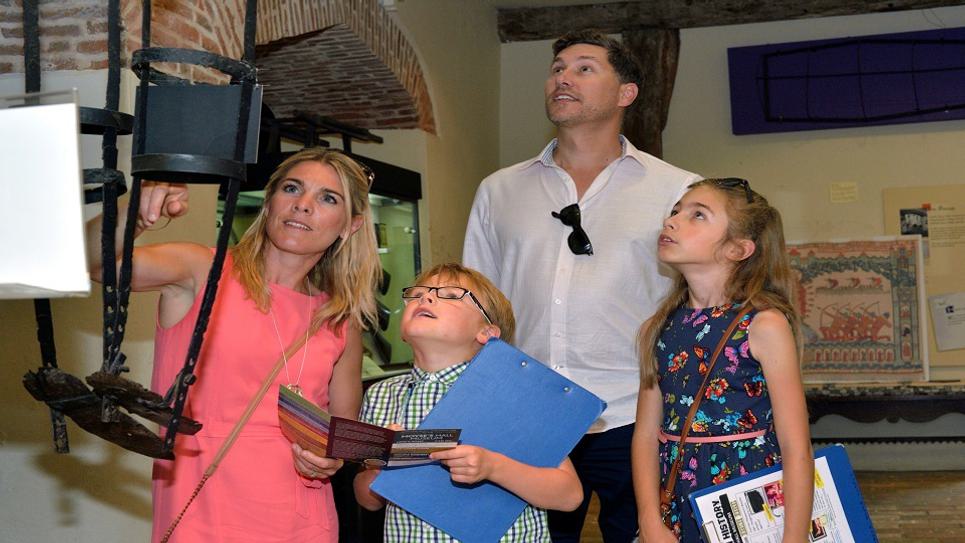 Horrible Histories creator Terry Deary has helped the town's Moyse's Hall Museum bring Bury St Edmunds' gruesome history to life for children.
The Museum not only features six Terrible Tales by Terry Deary, best-selling author and creator of the hugely popular Horrible Histories books, but also some grisly and gruesome interactive displays for children and adults.
Step inside a gibbet cage (made for the museum by blacksmiths Kingdom Forge), try on a ball and chain for size, experience the smells of history including the wretched tanner's pits, handle thumbscrews and try on manacles, and pick up a Norman sword.
Children will love exploring nearby West Stow Anglo-Saxon Village with its stunning recreation of an Anglo-Saxon village, interactive character events, rare breed pigs and chickens, indoor galleries and Beowulf and Grendel Trail in the country park. As part of their annual RingQuest and DragonFest events, you could even meet a Hobbit and some dragons!
The picturesque village of Lavenham will also appeal to Harry Potter fans. With its Tudor houses, crooked, half-timbered cottages, it's easy to understand why the streets of Lavenham, just 20 minutes from Bury St Edmunds, were used as Harry Potter's birthplace on the big screen! The streets of Lavenham were used as a background for the scenes in the village of Godric's Hollow in the film Harry Potter and the Deathly Hallows Part 1.
If you cannot wait to see the latest films on your visit then you can watch timeless classics and the latest box office releases in the beautifully modernised yet perfectly original 1920's Abbeygate Cinema in the centre of historic Bury St Edmunds.
Plus there's roller skating at Curve Motion, laser tagging, playgrounds and beautiful picnic spots.
Check out our What's On and Rainy Day Guide for other family friendly events and our Fun Places to Stay for Families.

Shopping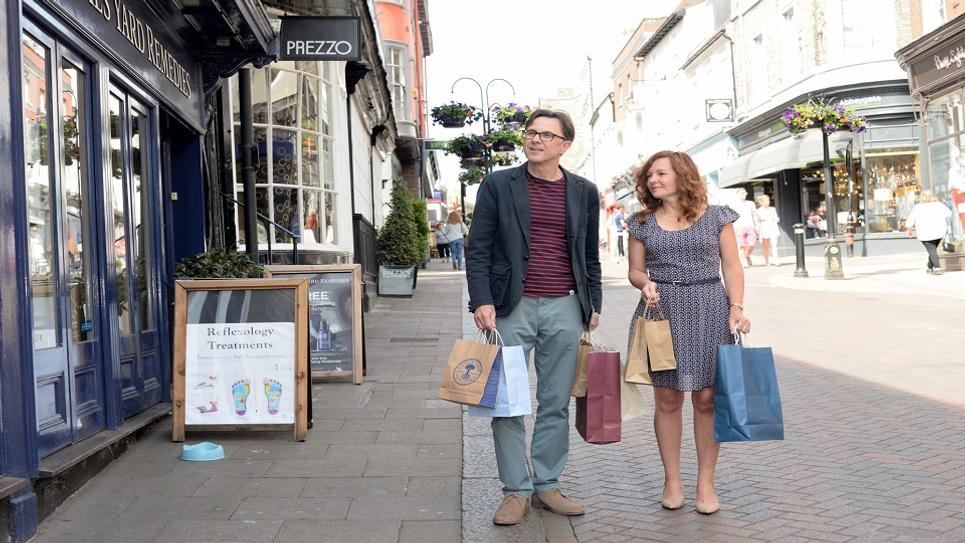 While away a day or two exploring the 200 stores that line the picturesque medieval streets, and elegant Georgian squares.
From clothes to kitchenware, shopping in Bury St Edmunds offers something for everyone - all within an easy walking distance in beautiful surroundings.
As well as favourite High Street brands, Bury St Edmunds has a host of independent and individual shops that you won't find anywhere else.
All this plus the modern open street-scape arc shopping centre with its futuristic buildings for the most desirable names in fashion and inspirational gift ideas.

Arts & Culture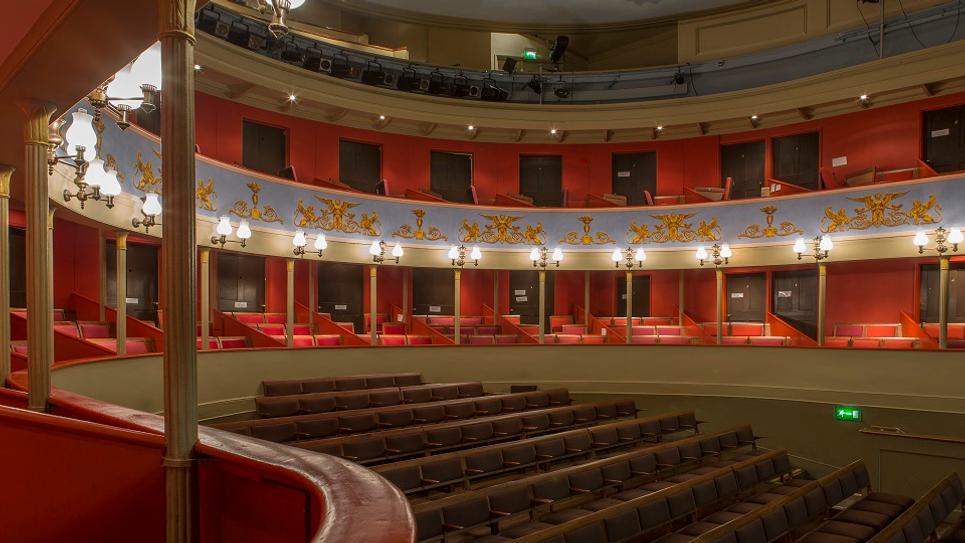 The historic Theatre Royal Bury St Edmunds, the UK's only remaining Regency playhouse, inspires audiences of all ages with impressive performances from leading arts organisations and local, emerging talents. You can even take a tour behind the scenes!
Award-winning The Apex is known for its amazing acoustics. The home of live music in East Anglia, this contemporary venue's diverse music programme is complemented by dance and performing arts events. On the first floor, The Apex Gallery exhibits works by new and established artists.
The independently owned Abbeygate Cinema, which dates back to the 1920s, screens a mix of arthouse, independent and acclaimed mainstream films in addition to live broadcasts of theatre, opera and dance performances.
Bury St Edmunds is also home to an important collection of fine art. Renowned local artists Mary Beale, England's first professional female painter, Sybil Andrews, and Rose Mead are among the artists featured at the 12th century Moyse's Hall Museum.

Book Your Stay!
With so much to see and do in Bury St Edmunds & Beyond, why not book a stay - take a look at our Places to Stay Guide! Take a look at our Offers Page for some great deals for your next visit!
Sign up for our monthly enews at the top of the page for inspiration for your next trip delivered direct to your inbox including exclusive offers and competitions!