Getting Here and Getting Around
Getting here is easy
Bury St Edmunds is very easy to reach. Just 35 minutes from Cambridge and just under 2 hours from London, it's well-connected by road and the town has its own railway station - just a ten minute walk from the town centre.
One of the many reasons Bury St Edmunds is so popular with visitors is that the town centre is very 'walkable', you can stroll from the attractions, shops, bars, and restaurants with ease and within a very short distance of one another.
The stunning wool towns of Lavenham, Long Melford, Clare and Sudbury are just a 20 minute car or bus journey away and Bury St Edmunds is just under 1 hour away from the nearest airport, making it a popular destination for international visitors who combine their stay here with trips to Central London, Cambridge, the home of horse racing in Newmarket (20 minutes) and the cathedral city of Ely (35 minutes).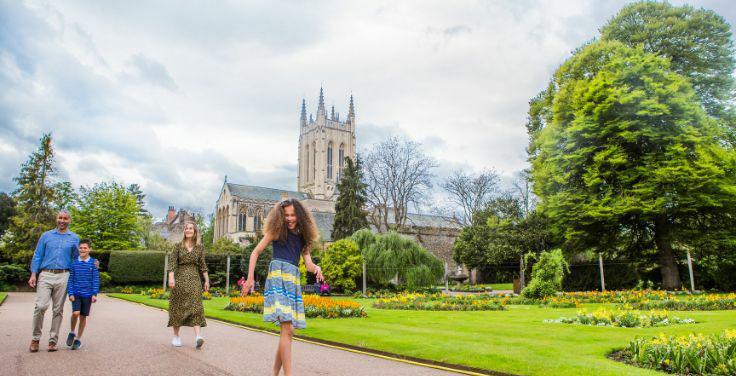 By Road
With excellent road links the A12 and M11 provides an easy journey to and from London and the A14 provides a direct link to the Midlands.
You can find information on the nearest car parks, including parking costs and maps on Parkopedia and on St Edmundsbury Borough Council's website. Council operated car parks also offers shoppers cashless parking via RingGo. Some of the council's public car parks have dedicated AC electric vehicle charging bays.
We recommend Parkway Multi Storey (please be advised that essential works are being carried out at the multi-storey car park at present) and Ram Meadow car parks for long stay. Short stay car parks in Bury St Edmunds are Free After 3pm every Tuesday.

There is a section available for up to five motorhomes to park at Ram Meadow long stay car park, this part of the car park is open 24 hours and has no height restriction. Bays are on a first come first serve basis at this location.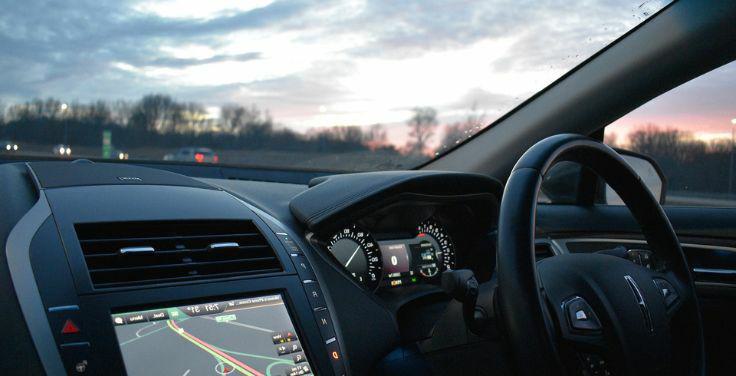 Blue Badge Parking and Shop Mobility
Blue Badge Parking is available throughout the town. Charges do apply in some car parks.
Bury St Edmunds shop mobility scheme operates from The Apex at the arc shopping centre where a selection of scooters, manual or powered wheelchairs, can be hired. Booking is advised, telephone 01284 757175. The service is not available on Sundays or bank holidays.
To use the service, you will need to register. You will need two pieces of identification with your address on both of them. If you are using the service but are not registered as disabled, then you will pay VAT.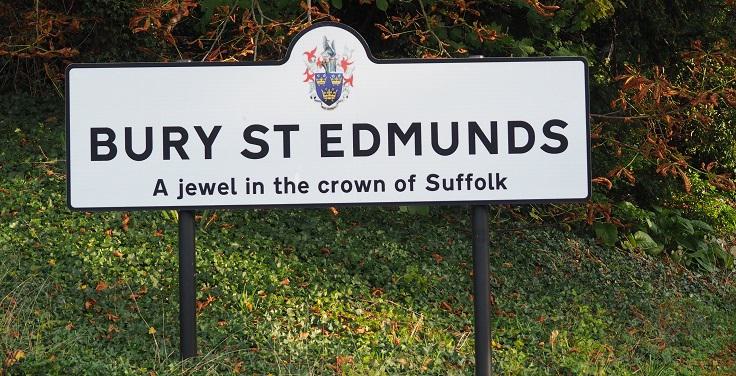 AccessAble
Check out AccessAble's detailed access guides to Suffolk and work out if a place is going to be accessible to you.

The access guides cover multiple locations and venues across Suffolk, including places to stay, attractions, places to eat, stations, shops, trails and more.

The access guides are 100% facts, figures and photographs, checked by AccessAble's trained surveyors in person, people who know everyone's accessibility needs are different and understand how important it is for information to be detailed and accurate.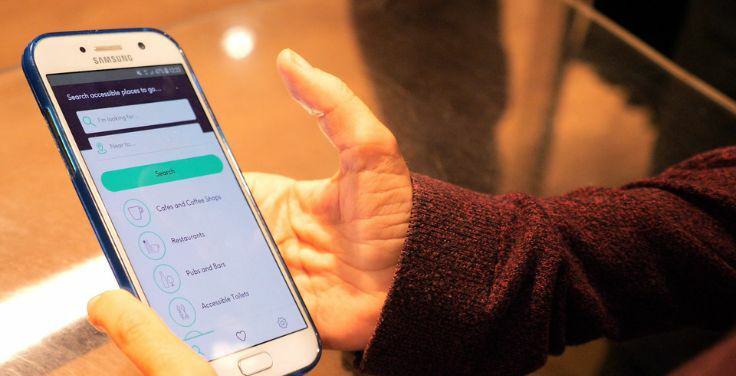 By Rail
Bury St Edmunds train station is served by frequent trains to and from London Kings Cross and London Liverpool Street which take 1 hour 45 minutes. The station car park operates cashless parking via paybyphone.
Greater Anglia provide direct services to and from Bury St Edmunds from Cambridge, Peterborough, and Ipswich.
The station is just a 10 minute walk to the town centre or a few minutes by car.
There is a taxi rank outside the station as well as a bus stop. Cycle storage is available.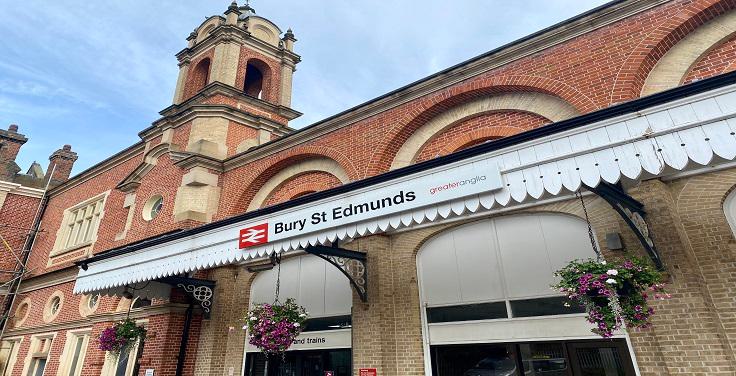 By Coach
There is a designated drop off and collection point for coaches on Angel Hill (IP33 1UZ) - opposite Cycle King, close to the main tourism attractions, which are all within walking distance. Toilet facilities are just a minute's walk away in the Abbey Gardens.
A FREE coach park with toilets and cafe (Hilltop Cafe) can be found at the Lorry Park on Rougham Hill near the A14 Bury East exit junction 44 (postcode IP33 2RU).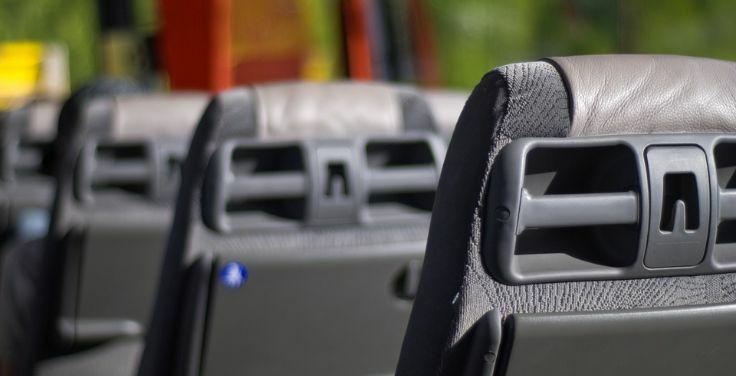 By Bus
The area is served by local bus operators and National Express also operates services to Bury St Edmunds from London Victoria Coach Station.
The main bus station on St Andrews Street North is situated in the town centre, just 5 minutes' walk from shops, restaurants and local attractions.
Local bus services operate from Bury St Edmunds bus station and railway station to Cambridge, Newmarket, Ipswich, Norwich, the Suffolk coast and the wool towns of Lavenham, Long Melford, Clare and Sudbury, among others. For all enquiries re travelling by public transport in Suffolk telephone Passenger transport at Suffolk County Council on 0345 6066171 or email passenger.transport@suffolk.gov.uk.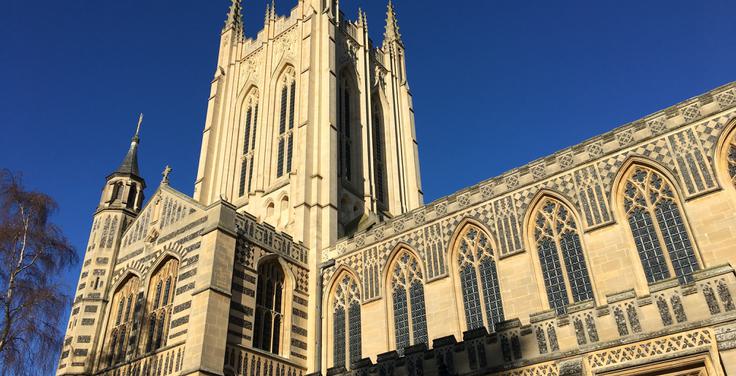 By Air
London airports including Gatwick and Heathrow are all under two hours drive from Bury St Edmunds with the nearest airports being London Stansted and Norwich Airport which are 1 hour away.
Trains to and from Stansted run regularly from Bury St Edmunds, it just requires a quick change over in either Cambridge or Ely. The route takes around 1 hour 40 minutes, depending on the time it takes to transfer between trains. Travelling by coach between Bury St Edmunds and London Stansted Airport takes around 2 hours 20 minutes and requires a changeover in Cambridge. Most routes by car to and from Stansted follow the M11 and A14 and take around an hour. For more information visit the Stansted Airport website.
Norwich rail station is located in the city centre and is a 20 minute taxi journey from Norwich Airport. Both Abellio Greater Anglia and East Midlands Trains offer connections to Norwich throughout East Anglia. For more information visit Norwich Airport website.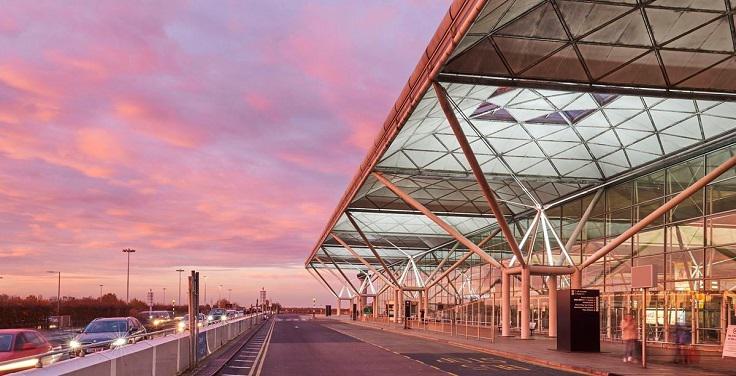 Cycling and Walking
There are plenty of cycle paths in Bury St Edmunds but also numerous cycle routes to take in the surrounding countryside.
A number of free walking and cycling maps as well as a free app are available from Discover Suffolk and printed maps can be found in our visitor information points in the town.
Cycle hire is available from Mick's Cycles in St John's Street & Maglia Rosso Cycle Centre and Cafe, just outside Bury St Edmunds.
E-bikes are available from Eezy Bike, which are based at the All Saints Hotel, Golf & Spa, just outside Bury St Edmunds in Fornham St. Genevieve.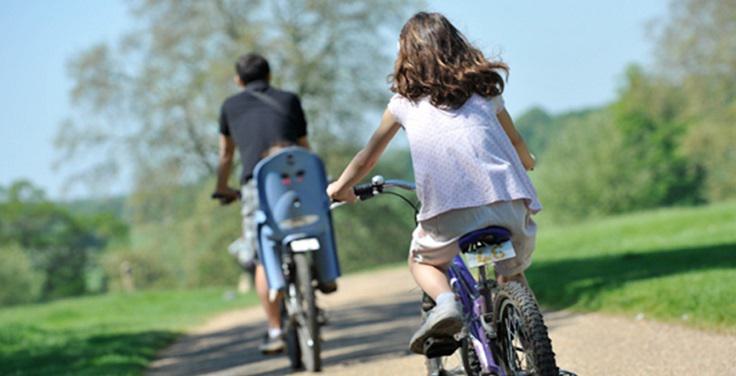 Taxis
The town centre taxis rank is situated at the rear of Loft & Spires, opposite Paddy power and Bonmarche in Cornhill.
There are a number of taxis firms that operate in Bury St Edmunds. We advise you to book ahead where possible.
Taxis in Bury St Edmunds are licensed by West Suffolk Council.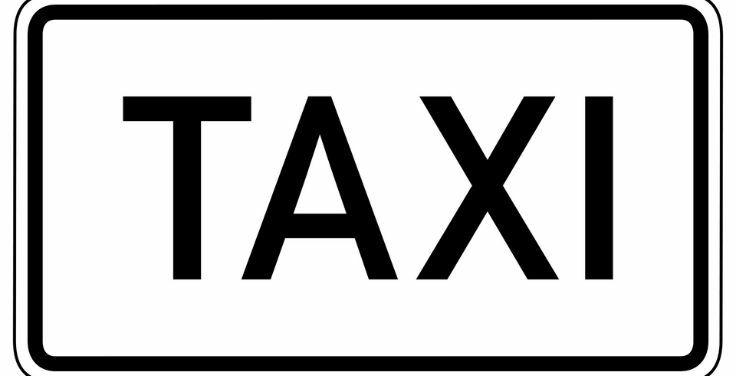 Maps and Information
Plan your trip by downloading our handy travel information maps for Bury St Edmunds town centre and beyond.
The Our Bury St Edmunds shopping, food and drink and services map are also available at our tourist information points in the town.

Local bus services operate from Bury St Edmunds bus station and railway station to Cambridge, Newmarket, Ipswich, Norwich, the Suffolk coast and the wool towns of Lavenham, Long Melford, Clare and Sudbury, among others.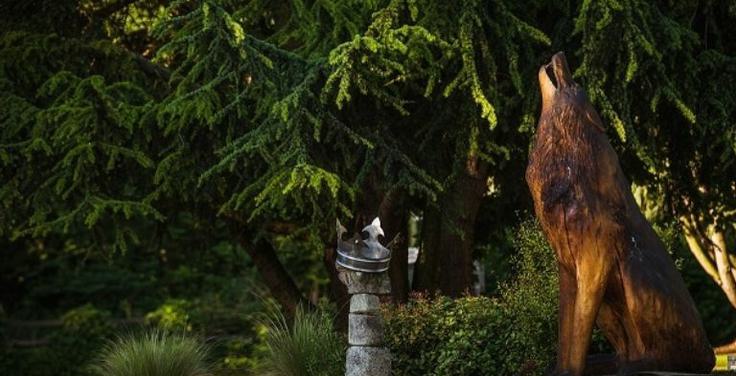 Public Toilets
There are a number of public toilets in Bury St Edmunds town centre and all have accessible toilets and baby changing facilities.
Abbey Gardens - Mustow Street, IP33 1LS
Bus station - St Andrew Street North, IP33 1TZ
Ram Meadow - Cotton Lane, IP33 1XP
The arc shopping centre - Charter Square, IP33 3BA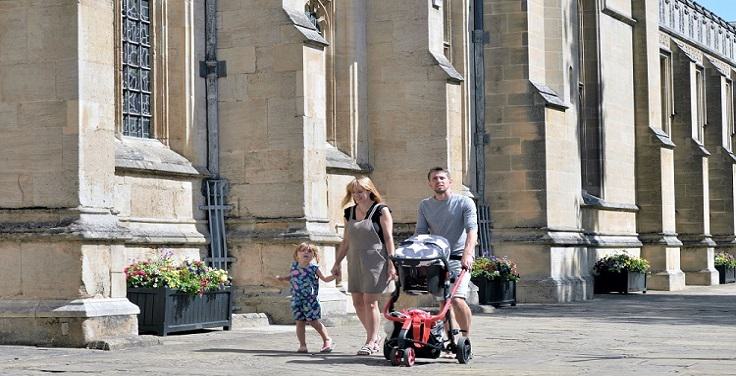 Luggage Storage for Day Visitors
Luggage storage, managed by City Spare Space, can be found at Angel News in Abbeygate Street.
The newsagent also provides a luggage storage service for those who do not want to carry heavy bags during their visit! Angel News, is located in a great central area, less than a 2 minute walk to the Abbey Gardens and St Edmundsbury Cathedral.
You can keep your bags here between 8:00 and 16:30 from Monday until Saturday. Overnight storage is also available.

Visit https://www.citysparespace.com/locations/luggage-storage-bury-st-edmunds/ or telephone 07935 809 561 to book.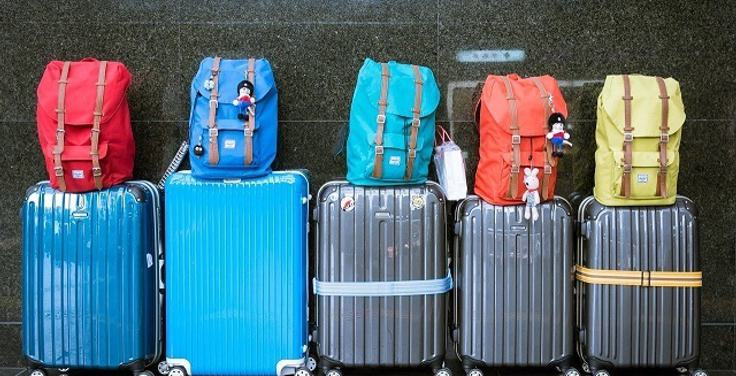 Dog Friendly Bury St Edmunds
Planning a trip to Bury St Edmunds and Beyond? Your 4-legged friend needn't miss out!
With dog-friendly accommodation, cafes and restaurants, plus attractions and days out that your pooch will love, the historic town and surrounding towns and villages are the ideal place to enjoy a short break or holiday with every member of the family - including the furry variety!
Wherever the #dogfriendlybse paw print logo sticker is displayed in windows, businesses will welcome well behaved dogs in a town-wide and beyond Dog Friendly Bury St Edmunds initiative from Bury St Edmunds Town Council, Camp Tails Doggy Daycare, Our Bury St Edmunds BID and Bury St Edmunds and Beyond.