Discover
Places To Stay
---
With so much to see and do you'll want to stay longer
With so much to see and do in Bury St Edmunds and the surrounding area, you'll want to stay longer.
Boutique hotels with history, luxury glamping, charming bed and breakfasts, sumptuous self-catering with rural cottages, country houses, and luxury apartments, there is an abundance of choice.
You can sleep in Charles Dickens' favourite four poster bed at the iconic Angel Hotel (pictured), relax in a Tudor house, enjoy a night or two in a cosy pub, or sleep under the stars.
How do you like the sound of staying in a brewery where real ales are brewed on site and served on tap?
Perhaps you've always wanted to stay in a stately home surrounded by hundreds of years of history, stunning views and a home cooked breakfast in the morning?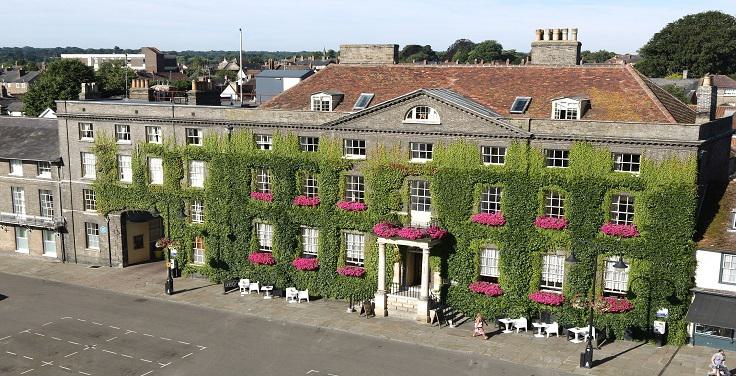 You could experience a truly unique stay in a Hobbit-inspired glamping let surrounded by countryside or indulge yourself with a relaxing spa hotel break.
Maybe you want to try something new and stay on a farm, or in a woodland lodge or get away from it all at a luxury barn set in stunning scenery by a lake?
Whether you fancy splashing out on a high-end luxury break or fancy a quick, value-for-money getaway there are plenty of options

From the historical to the unique and from couples to groups there is a place to stay and a very warm welcome in Bury St Edmunds and Beyond.