Discover
Shopping
---
Retail therapy in an idyllic setting
While away a day exploring the 200 stores that line the picturesque medieval streets, and elegant Georgian squares.
From clothes to kitchenware, shopping in Bury St Edmunds offers something for everyone - all within an easy walking distance in beautiful surroundings.
As well as favourite High Street brands, Bury St Edmunds has a host of independent and individual shops that you won't find anywhere else.
All this plus the modern open street-scape arc shopping centre with its futuristic curved flagship store. Bury St Edmunds is also a Fairtrade Town, which means that many of the shops sell Fairtrade goods.
For a reviving break, Bury St Edmunds has a real café culture with an excellent choice of cafés to relax with a newspaper or watch the world go by.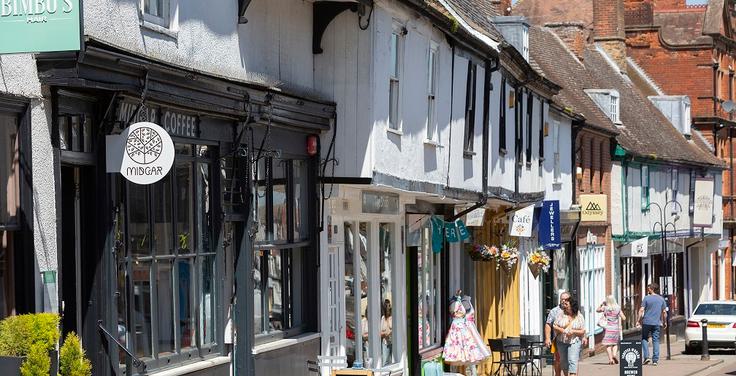 The twice-weekly award-winning market, which is almost as old as the town's Abbey, attracts thousands of shoppers every week.
Not only is there a wonderful array of local produce, you can also find everything from authentic Italian shirts, Portuguese pottery, vintage clothes and colourful plants and flowers.
Towards the end of the year the town becomes an enchanting place for Christmas shopping.
There are even more fantastic places to shop beyond Bury St Edmunds.
The handy Our Bury St Edmunds map of Bury St Edmunds town centre features shops, restaurants, bars, and services.