Masters of the Air
A new TV series starring BAFTA-Winning Best Actor Austin Butler will be coming to Apple TV+ this year based on Donald L. Miller's non-fiction book 'Masters of The Air' and produced by Steven Spielberg and Tom Hanks.
Bury St Edmunds' Masters of the Air
Over the course of 9 episodes, the TV series Masters of The Air will tell the legendary story of the American Eighth Air Force, a bomber unit put together shortly after Pearl Harbor and sent to bases in the East of England, including RAF Bury St Edmunds, which became home to the 94th Bomb Group.
In Bury St Edmunds, you can visit the airbase, now the Rougham Control Tower Aviation Museum, to discover the personal stories of US personnel based there and those that tragically lost their lives. You can also visit the Royal Observer Corps Operations Room (the only surviving centre of its kind in the UK) at Bury St Edmunds Guildhall which relayed messages to Rougham during WWII keeping the skies safe over the town.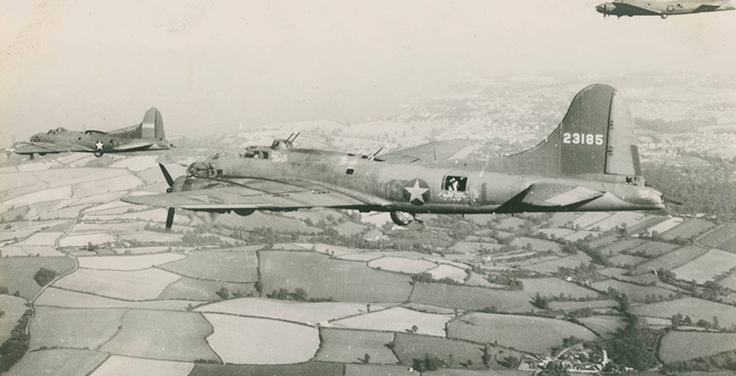 Other Historical Attractions to Explore