Inspiration
Dog Friendly
---
England's Most Dog Friendly Town!
Dogs Welcome in Bury St Edmunds!
Voted England's Most Dog Friendly Town in the National Dog Friendly Awards, Bury St Edmunds and surrounding towns and villages are the ideal place to enjoy a short break or holiday with every member of the family - including the furry variety!
The historic town has dog friendly places to stay, dog friendly cafes, and dog friendly parks and attractions and with its Dog Friendly Bury St Edmunds window sticker and bowl scheme it's easy to identify where you can bring your four-legged pal in a town-wide and beyond initiative from Bury St Edmunds Town Council, Camp Tails Doggy Daycare, Our Bury St Edmunds BID and Bury St Edmunds and Beyond. Dog Friendly businesses in the town centre are also marked with a blue paw on the Our Bury St Edmunds BID Town Map and there's a Dog Friendly Businesses Town Trail to enjoy on the LoyalFree Bury St Edmunds app!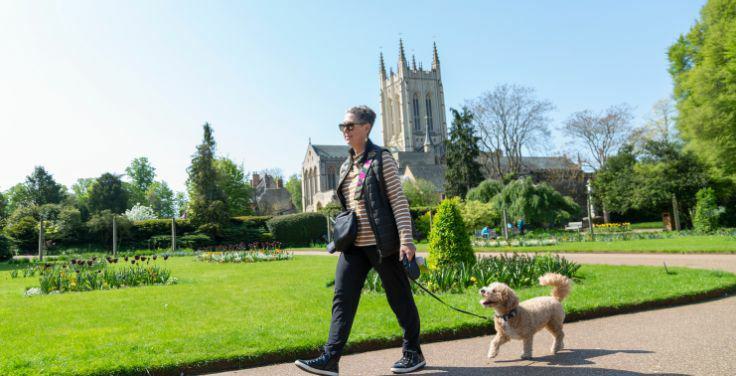 Plan a dog-friendly getaway this autumn