Discover
Lavenham
---
England's best preserved and picturesque medieval village.
One of Suffolk's important wool towns is just a 25 minute drive from Bury St Edmunds.
About Lavenham
With its Tudor houses, crooked, half-timbered cottages and 15th Century Wool church, it's easy to understand why the streets of Lavenham have been used as background for TV and films including Lovejoy and Harry Potter and the Deathly Hallows Part 1.

Known as England's best preserved medieval village and one of Suffolk's important wool towns, you can spend hours exploring one of the most picturesque villages in England.
Explore history at the stunning timber-framed Lavenham Guildhall, view one of England's most beautiful and stately churches at St Peter and St Paul Church, and take in the wonderful 14th Century Little Hall, which is home to the Gayer-Anderson collection of fascinating pictures and artefacts.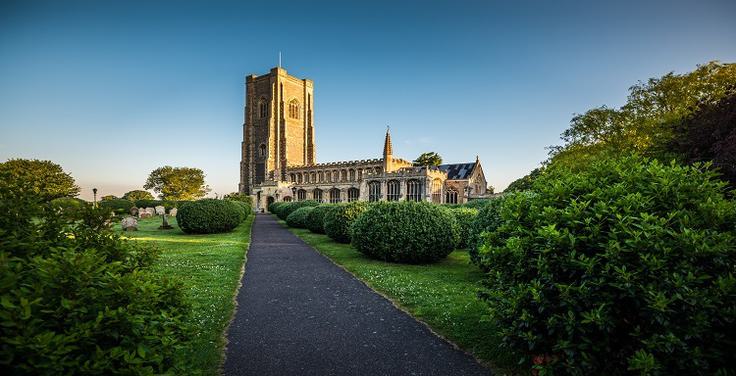 Discover Lavenham's tearooms and cafes, galleries, museums, and boutiques and be spoilt for choice with its unique restaurants.
Lavenham has a rich history to explore. It was one of the richest towns in Tudor England at the heart of the booming wool trade, thanks to the famous Lavenham Blues broadcloth.
The village also celebrates its strong American links. Lavenham airbase was famous for being the home of the 487th Bombardment Group of the 8th US Army Air Force, 'The Mighty Eighth'.
The 487th flew 185 missions and more than 6,000 sorties whilst stationed at Lavenham during the Second World War. Today, the Airmen's Bar at The Swan at Lavenham Hotel & Spa has lovingly preserved the airmen's signatures on its wall and memorabilia.