Bury St Edmunds and Beyond
Bury St Edmunds can be reached by road, train or bus and, once here, the town centre is very 'walkable' with many of the wonderful historical attractions, shops, bars, and restaurants within a short walking distance of one another.
The stunning wool towns of Lavenham, Long Melford, Clare and Sudbury are just a short car or bus journey away.

The nearest airport is just under 1 hour away, making Bury St Edmunds a popular destination for international visitors who combine their stay here with trips to Central London (just 1 hour 45 minutes away), Newmarket (20 minutes) and Cambridge (35 minutes).
Find places to stay, where to eat and drink, what to see and where to shop and find out more about our annual events including the Bury St Edmunds Christmas Fayre and Bury St Edmunds Festival which attract thousands of visitors every year. We look forward to welcoming you to Bury St Edmunds - a jewel in the crown of Suffolk.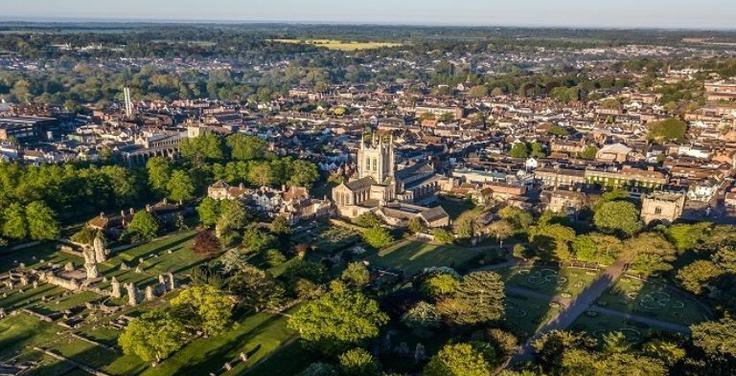 Approximate distances from major towns, cities and attractions by car:
Lavenham - 20 minutes
Long Melford – 25 minutes
Newmarket – 20 minutes
Cambridge – 35 minutes
Ipswich – 35 minutes
The Suffolk coast – under 1 hour
Central London - 1 hour 45 minutes
Bury St Edmunds is just under 1 hour away from Stansted Airport, just over 1 hour from Norwich Airport, and under 2 hours from London Gatwick and London Heathrow.