Maglia Rosso Cycle Centre & Country Cafe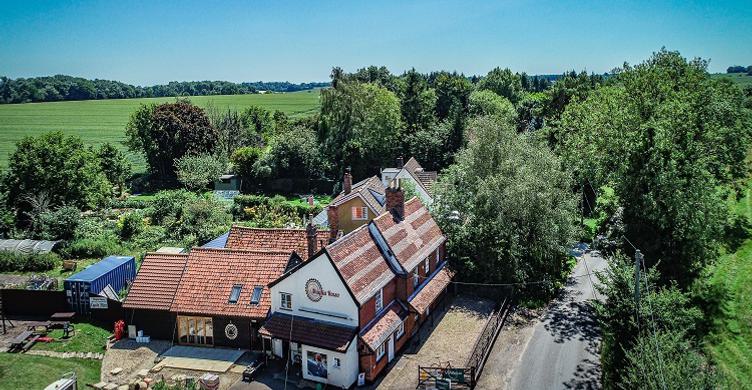 About this Business
Here at Maglia Rosso we are passionate about cycling: we are all cyclists ourselves and love to spread and share our passion. We go above and beyond to make sure our customers get the best service there is.
Cyclocross Course
Here at Maglia Rosso we have our very own 1 mile Cyclocross training course. Are you brave enough to come and try it out? Lots of technical bits to test the skills, as well as some hard slog sections to test your strength. Perfect for training for the up and coming season.
Maglia Rosso Cafe
Here at Maglia Rosso we welcome you to our Country Cafe, both cyclists and non-cyclists alike.
Set in the idyllic countryside of Hawstead village, just 3 miles from Bury St Edmunds, we offer free parking and have seating inside and out.
If you love coffee then you'll love our barista coffee, made from a special blend by Coffee World. Or why not have a quality cup of tea from The Brew Tea Co.? We are licensed too, so if you fancy something a bit stronger we'd be happy to oblige.
If it's snacks you're after, you're sure to love our homemade sausage rolls or cheese and tomato rolls. There's a variety of delicious cakes and tray bakes to choose from too. Or if you want something more, then try a jacket potato or pannini.
Open 7 days a week.
Hire Fleet
Maglia Rosso offer a wide range of cycles to hire on a half-day, full-day or multi-day basis….
Please find our price list on our website. We have a range of cycle routes available from the shop, covering a range of distances.
In the shop we have all the equipment needed for you to enjoy cycling. Our main brands are Trek, Batribike and Frog bikes; we also have a large range of cycling accessories available to purchase.
Our on-site technical team can help you with any mechanical issues to ensure you have a safe and reliable ride. Our cycle experts can help with bike fits, advice and servicing as required.