ABBA Party Night 2023
Next Event

21st December 7:30pm - 21st December 9:30pm
Following 1 Event

22/12/23 19:30

-

22/12/23 21:30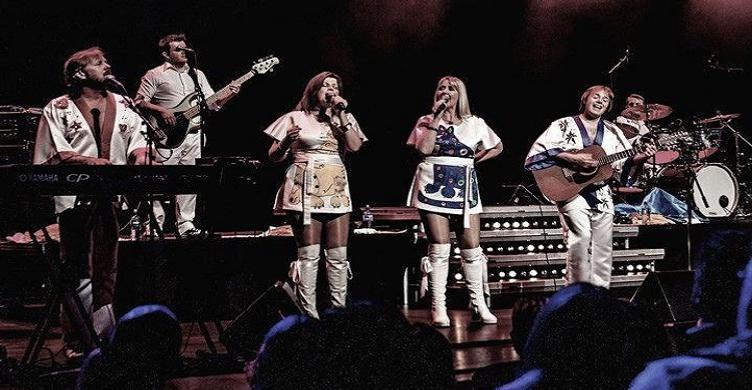 About this event
The hugely popular ABBA Party Night is set to return to The Apex once again in the run up to Christmas 2023.
Don't miss this fantastic show featuring the unforgettable Agnetha, Frida, Benny and Bjorn from the 1974 ABBA Tribute Show, who have been delighting audiences for over 20 years, performing the greatest hits of ABBA in their own fun and unique style.
This highly acclaimed show tours all over the world, frequently performing throughout Scandinavia (home of the original super group) to critical acclaim. Renowned for their authentic voices, musical excellence and original costumes, this is a must see show for all you 'Dancing Queens'.
Each year the entire Apex is disco dancing and singing from the very first song, so dig out your 70s fashion, dust off your platform boots and once again get ready to sing and dance the night away with this popular show. It features all your favourite hits, such as 'The Winner Takes It All', 'Mamma Mia' and 'Money Money Money' and takes you back to the Eurovision Song Contest in 1974 with 'Waterloo'.
As a special treat for all those 'Super Troupers' who love to dance, due to popular demand, the stalls will become a giant dance floor again this year! For those of you who want to sit back and enjoy the show, seating will be on the balconies.
Don't forget to 'Ring Ring' for your tickets early as the ABBA Party Night sells out well in advance.
Starts: 7.30pm
Tickets: £29.50

About the Venue
The Apex is an award-winning venue, known for its acoustic excellence and home to a diverse programme of live music and events; from classical concerts to pop, rock, jazz, blues, world, country and folk, plus comedy and dance performances.
It also hosts a number of community and corporate events, offering the local community and wider environs a unique and exciting space from which visitors can see a great selection of artists, bands and events.
It has been very well publicised (and we never tire of hearing it!) that, as well as its architectural beauty, The Apex also has the very best acoustics, with many musicians who've played here describing it as the best acoustic in the UK, if not Europe:
"Best new venue in the UK. Absolutely superb" - Funeral For A Friend
"Best acoustic wee had in 40 years of touring" - Fairport Convention
"The best hall we have ever played in" - The Escher String Quartet