Anglo-Saxons at West Stow
1600 years after the first English - what the latest archaeological techniques can tell us about life in West Stow Anglo-Saxon…
Next Event

6th January 2024 12:00pm
Event Finishes

6th January 2024 3:00pm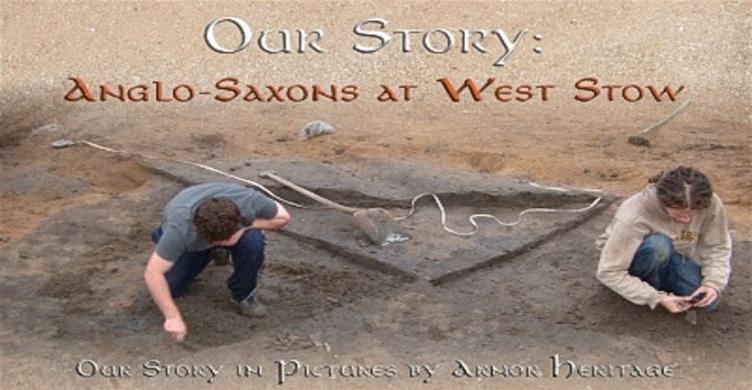 About this event
1600 years after the first English - what the latest archaeological techniques can tell us about life in West Stow Anglo-Saxon Village
Find out about the experimentally reconstructed Anglo-Saxon Village on a guided tour starting at 12 midday and lasts about an hour. After a break of about another hour, enjoy an illustrated talk which looks at what was already known and the new information from 2008. This session lasts about an hour and includes original early Anglo-Saxon (c.420-650 AD) object handling. This event finishes about 3pm.
This is part of a series entitled 'Our Story'.
Does not include full admission to Anglo-Saxon Village only access for tour
This is partly an outdoor event so please wear sensible clothing
The event is suitable for adults and/or accompanied young people 12 years and over; all must be paying participants.
Please meet at the West Stow Visitor Centre 10 minutes before session start time.
This event will go ahead in most weather conditions apart from extreme wind and/or rain (introduction inside).
Parking: Normal parking fees apply
Times: 12pm-3pm
Tickets: £15
Booking: Essential. Please click the 'Book Tickets' button or call The Apex Box Office on 01284 758000

About the Venue
One of England's great archaeological sites, West Stow has extensive indoor galleries and a stunning recreation of an Anglo-Saxon village surrounded by unspoilt countryside.
West Stow Country Park features 125 acres of woods, heathlands, a river and a lake, plus nature trails, walks and an adventure playground.
Visitors to West Stow can explore history and nature, watch a film, dress up as an Anglo-Saxon or say hello to the rare breed pigs and chickens.
As part of the annual RingQuest event, you could even meet a Hobbit, among other Lord of the Rings characters!
West Stow regularly hold living history and event days, workshops, walks and talks, these sites and their events bring history to life.