Brian Bilston & Henry Normal
Part of Bury St Edmunds Comedy Festival
Next Event

22nd February 2024 7:30pm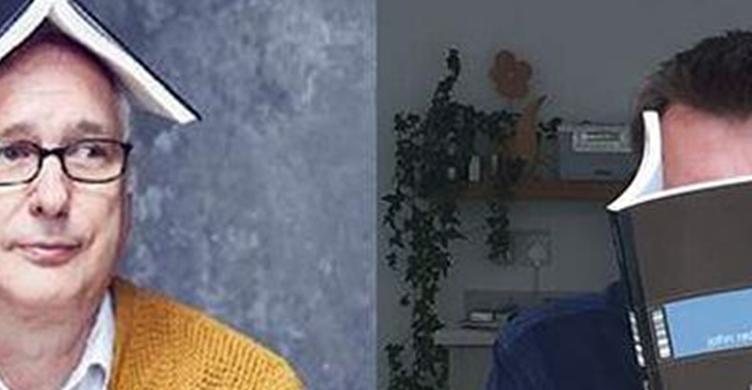 About this event
Brian Bilston has been described as the Banksy of poetry and Twitter's unofficial Poet Laureate.
With over 400,000 followers on social media, Brian has become truly beloved by the online community.
He has published several collections of poetry, including 'You Took the Last Bus Home' and 'Alexa, what is there to know about love?', described by one reviewer as "the funniest collection of humorous verse I have seen in a long time". His novel 'Diary of a Somebody' was shortlisted for the Costa First Novel award. He has also written poetry for children, including a collection of football poems, '50 Ways to Score a Goal', while his acclaimed poem 'Refugees' was set to music by composer Mark-Anthony Turnage and turned into a picture book.
'Days Like These: An Alternative Guide to the Year in 366 Poems' is his latest book, a brilliant collection of poems that will take the blues out of Monday, flatten the Wednesday hump and amplify that Friday feeling, from January through to December.
Visit Brian's website or find him on Twitter and Instagram
Henry Normal is a writer, poet, TV & film producer and was honoured with a special BAFTA for services to Television; he has co-written several TV programmes including the multi-award-winning 'Mrs Merton' show and the first series of 'The Royle Family'.
Henry has written and performed several BBC Radio 4 shows combining comedy, poetry and stories about family and in 2018, Two Roads publishers released his book of memoirs, 'A Normal Family', which was written with his wife Angela Pell, drawing on his family experience. It immediately became a best seller on Amazon and has already been reprinted.
"Shove up National Treasures. We need to make room for Henry Normal" - Simon O'Hagan, Radio Times
"The Alan Bennett of poetry" - The Scotsman
"Dovetails bittersweet poetry with a sublimely observant wit" - The Guardian
"A mixture of the absurd and downright wacky... a gentle giant of stand-up poetry" - The List
"Distinctly funny" - Time Out
Presented by Edge Street Live
There will be a book signing after the show.
About the Venue
The Apex is an award-winning venue, known for its acoustic excellence and home to a diverse programme of live music and events; from classical concerts to pop, rock, jazz, blues, world, country and folk, plus comedy and dance performances.
It also hosts a number of community and corporate events, offering the local community and wider environs a unique and exciting space from which visitors can see a great selection of artists, bands and events.
It has been very well publicised (and we never tire of hearing it!) that, as well as its architectural beauty, The Apex also has the very best acoustics, with many musicians who've played here describing it as the best acoustic in the UK, if not Europe:
"Best new venue in the UK. Absolutely superb" - Funeral For A Friend
"Best acoustic wee had in 40 years of touring" - Fairport Convention
"The best hall we have ever played in" - The Escher String Quartet