Chris McCausland
Part of Bury St Edmunds Comedy Festival
Next Event

20th February 2024 12:00am
Event Finishes

21st February 2024 12:00am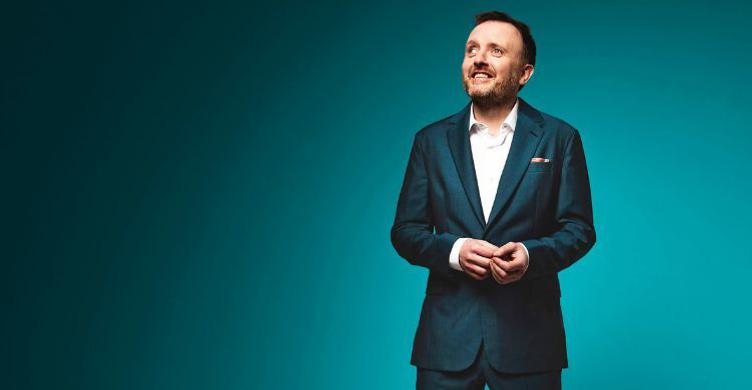 About this event
Yonks! A brand-new show for 2024!
Chris McCausland is hitting the road again with another masterclass in stand-up comedy that has literally been yonks in the making.
You might have seen him on 'Scared of the Dark', 'Would I Lie to You', 'The Last Leg', 'Have I Got News for You', 'The Royal Variety', 'QI', 'Blankety Blank' and lots more as well.
He's been called an "overnight success" - even though he's been doing this for bloody yonks!
The last tour was a sell-out, so get your tickets now!
Recommended age: 16+

About the Venue
The Apex is an award-winning venue, known for its acoustic excellence and home to a diverse programme of live music and events; from classical concerts to pop, rock, jazz, blues, world, country and folk, plus comedy and dance performances.
It also hosts a number of community and corporate events, offering the local community and wider environs a unique and exciting space from which visitors can see a great selection of artists, bands and events.
It has been very well publicised (and we never tire of hearing it!) that, as well as its architectural beauty, The Apex also has the very best acoustics, with many musicians who've played here describing it as the best acoustic in the UK, if not Europe:
"Best new venue in the UK. Absolutely superb" - Funeral For A Friend
"Best acoustic wee had in 40 years of touring" - Fairport Convention
"The best hall we have ever played in" - The Escher String Quartet