The Angel Hotel's Festive Afternoon Tea
Next Event

6th December 12:00pm - 1st December 4:00pm
Following 22 Events

07/12/23 12:00

-

07/12/23 16:00

08/12/23 12:00

-

08/12/23 16:00

09/12/23 12:00

-

09/12/23 16:00

10/12/23 12:00

-

10/12/23 16:00

11/12/23 12:00

-

11/12/23 16:00

12/12/23 12:00

-

12/12/23 16:00

13/12/23 12:00

-

13/12/23 16:00

14/12/23 12:00

-

14/12/23 16:00

15/12/23 12:00

-

15/12/23 16:00

16/12/23 12:00

-

16/12/23 16:00

17/12/23 12:00

-

17/12/23 16:00

18/12/23 12:00

-

18/12/23 16:00

19/12/23 12:00

-

19/12/23 16:00

20/12/23 12:00

-

20/12/23 16:00

21/12/23 12:00

-

21/12/23 16:00

22/12/23 12:00

-

22/12/23 16:00

23/12/23 12:00

-

23/12/23 16:00

27/12/23 12:00

-

27/12/23 16:00

28/12/23 12:00

-

28/12/23 16:00

29/12/23 12:00

-

29/12/23 16:00

30/12/23 12:00

-

30/12/23 16:00

31/12/23 12:00

-

31/12/23 16:00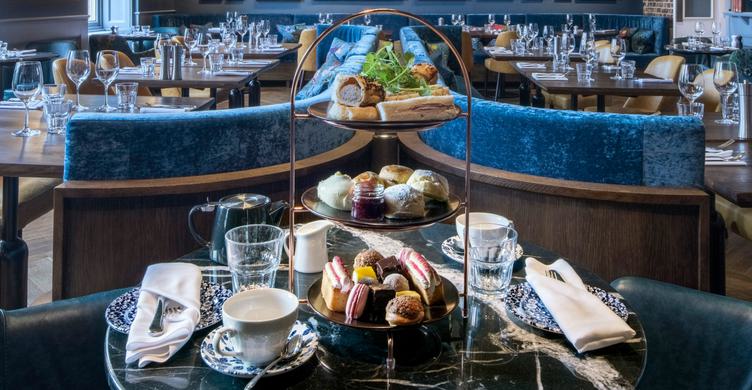 About this event
The Angel's popular Festive Afternoon Tea will be served everyday throughout December (excluding 24, 25 & 26 December) to kick start the celebration.

Enjoy a choice of teas from around the world, a selection of savoury delights, scones and sumptuous homemade cakes.

For the full menu visit The Angel website.
£24pp.
Served everyday from 12pm onwards throughout December excluding 24th, 25th & 26th.