Friend: The One with Gunther
Part of Bury St Edmunds Comedy Festival
Next Event

1st March 2024 7:30pm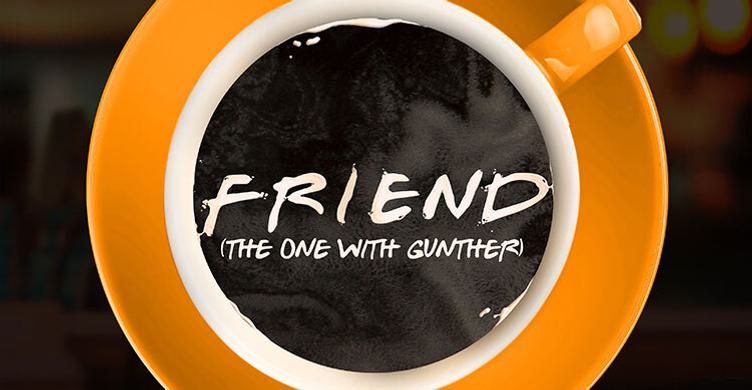 About this event
One man, one hour, ten seasons.
The entire 236 episodes of the hit 90s TV show, FRIENDS, retold through the eyes of Gunther, Central Perk's very own 'seventh Friend'. Settle down in Gunther's café to hear the true insider story of what happened to Ross, Rachel, Phoebe, Chandler, Monica and Joey from the F.R.I.E.N.D.S character who kept them caffeinated through all the highs, lows, love affairs and failed auditions along the way!
This award-winning show was created by acclaimed comic actor Brendan Murphy who also created and performs the multi-award-winning Buffy Revamped at this year's Edinburgh Fringe. He is also co-creator of ARIA award-nominated satirical podcast NonCensored with Rosie Holt.
Age Guidance: 14+
Warnings: strong language
About the Venue
Theatre Royal presents a vibrant, year-round programme of drama, music, dance and comedy, featuring many of this country's leading companies and performers.
It has built a reputation of producing quality dramas and productions including the ever popular annual pantomime. Browse what's on at www.theatreroyal.org/upcoming.
Alongside our on-stage programme of shows, the theatre offers a wide-ranging educational and community-based programme of activities and opportunities to engage people from 5 – 105 years of age, see more about our community involvement work at www.theatreroyal.org/get-involved
Theatre Royal Bury St Edmunds was designed and built in 1819 by William Wilkins. With many of its original features still intact, it is a superb example of a Regency playhouse and one of the most beautiful, intimate and historic theatres in the world.
Guided Tours operate from 7 April to 27 August bookable through Theatre Royal's Website or from the box office. If you have requests outside of these times do call us to discuss your requirements. www.theatreroyal.org/shows/theatre-tour-2022/
Theatre goers can now also enjoy pre-show dining provided by LÉA: a delicious new artisan food range from award-winning Maison Bleue.
We look forward to welcoming you to Bury St Edmunds and its Regency jewel.