Lottie's Waffles Christmas Afternoon Tea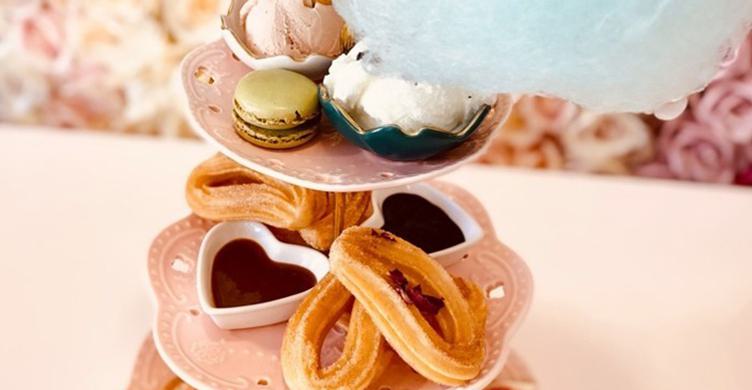 About this event
You're in for a real treat this festive season as Lottie's Waffles serve their mouth-watering Christmas Afternoon Tea.
The tea includes:
Bagels filled with smoked salmon & cream cheese; sliced turkey breast, stuffing & cranberry sauce; honey roasted ham and houmous, pesto and avocado.
Cinnamon churros served with dipping sauces including Nutella, Biscoff, white chocolate, milk chocolate or salted caramel.
Homemade gelato including Terry's Chocolate Orange, Cinnamon Apple Pie, Baileys & Cream, salted caramel, Oreo or vanilla.
Macaroons
Choice of drink from the Festive Menu or Regular Menu.
19.95pp (children 15.95). To book call 01284 489651 or visit www.lotties-waffles.co.uk
About the Venue
Lottie's is an independent local coffee and waffle shop, where they strive on serving the finest products using locally sourced produce.
We offer fresh to order Belgian and Bubble waffles, as well as bagels and afternoon tea (booking essential) in a beautiful and relaxing setting near to the Abbey Gardens.