Mark Watson: Search
Part of Bury St Edmunds Comedy Festival
Next Event

9th February 2024 7:30pm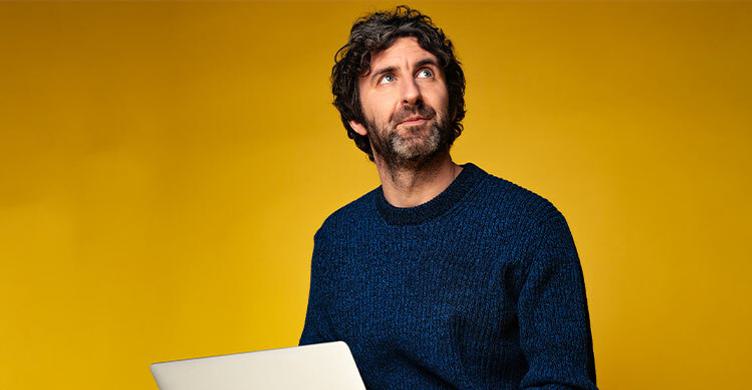 About this event
Mark Watson's 12-year-old son has just got a phone. His 70-year-old dad has been through the most frightening experience of his life. Both a dad and a kid himself, around the midpoint of his life, the Taskmaster star and multiple award-winner - now also famous as one-third of YouTube cult sensation No More Jockeys - returns. He'll consider the search for meaning that we're all on, with or without Google.
There'll be a lot of jokes and a show that's different every night.
Age Guidance:
About the Venue
Theatre Royal presents a vibrant, year-round programme of drama, music, dance and comedy, featuring many of this country's leading companies and performers.
It has built a reputation of producing quality dramas and productions including the ever popular annual pantomime. Browse what's on at www.theatreroyal.org/upcoming.
Alongside our on-stage programme of shows, the theatre offers a wide-ranging educational and community-based programme of activities and opportunities to engage people from 5 – 105 years of age, see more about our community involvement work at www.theatreroyal.org/get-involved
Theatre Royal Bury St Edmunds was designed and built in 1819 by William Wilkins. With many of its original features still intact, it is a superb example of a Regency playhouse and one of the most beautiful, intimate and historic theatres in the world.
Guided Tours operate from 7 April to 27 August bookable through Theatre Royal's Website or from the box office. If you have requests outside of these times do call us to discuss your requirements. www.theatreroyal.org/shows/theatre-tour-2022/
Theatre goers can now also enjoy pre-show dining provided by LÉA: a delicious new artisan food range from award-winning Maison Bleue.
We look forward to welcoming you to Bury St Edmunds and its Regency jewel.