Paint Your Pet
Enjoy a relaxing afternoon of painting and create a masterpiece of your beloved pet.
Next Event

20th January 2024 2:00pm
Event Finishes

20th January 2024 5:00pm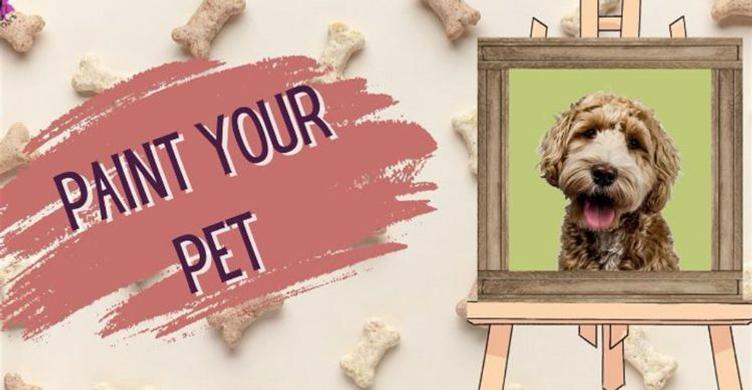 About this event
Enjoy a relaxing afternoon of painting and create a masterpiece of your beloved pet.
You will be guided step-by-step through the process and taught how to mix colours with the charts provided.
Using a good quality head shot of your pet you will work on top of the printed canvas, customising the colour background and frame colour which will finish your piece (please note that this is recycled stretched canvas frame and will have a rustic feel).
Whether you have a cat, dog or parrot, you will take home a creation worthy of your wall with good likeness of your pet.
This class is for beginners, but it is advisable you have taken a Booze & Brushes paint class before so you have a little experience.
All materials included and aprons will be provided, but please bear in mind you will be using acrylic paint which will not wash out of clothing.
Please note:
The bar will not be open for these events so please purchase drinks at The Coffee House on the ground floor. Only drinks purchased at The Apex can be consumed at this event.
Your email and phone number will be shared with Painting Passions so they can obtain your chosen photo for processing.
For more information visit the Painting Passions website.
Suitable for ages 16+.
Please note: Bookings close strictly 2 weeks prior to each event.
Times: 2pm-5pm or 3pm-6pm (Please arrive half an hour before the start time to purchase drinks from The Coffee House and take your seats)
Tickets: £55
DATES
Sunday 15 October 2023, 3.00pm

Saturday 20 January 2024, 2.00pm

Sunday 11 February 2024, 2.00pm

Saturday 16 March 2024, 3.00pm
About the Venue
The Apex is an award-winning venue, known for its acoustic excellence and home to a diverse programme of live music and events; from classical concerts to pop, rock, jazz, blues, world, country and folk, plus comedy and dance performances.
It also hosts a number of community and corporate events, offering the local community and wider environs a unique and exciting space from which visitors can see a great selection of artists, bands and events.
It has been very well publicised (and we never tire of hearing it!) that, as well as its architectural beauty, The Apex also has the very best acoustics, with many musicians who've played here describing it as the best acoustic in the UK, if not Europe:
"Best new venue in the UK. Absolutely superb" - Funeral For A Friend
"Best acoustic wee had in 40 years of touring" - Fairport Convention
"The best hall we have ever played in" - The Escher String Quartet