Radio GaGa
The ultimate celebration of one the biggest bands to have ever graced the stage – Queen.
Next Event

26th January 2024 7:30pm
Event Finishes

26th January 2024 9:30pm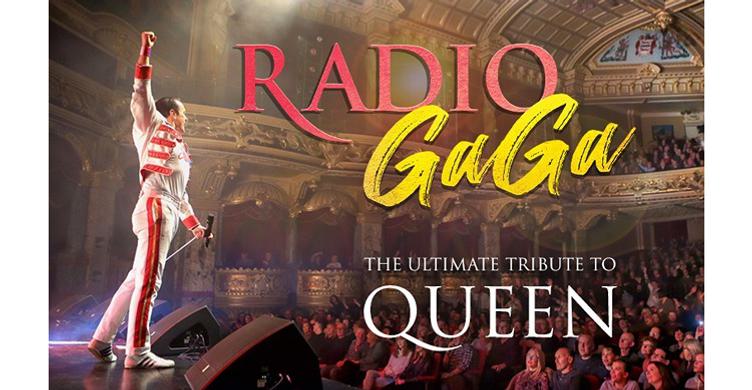 About this event
Have your finest hour, or two! As we bring you Radio GaGa.
Be part of a night like no other as we bring you the concert you've been dreaming of! The ultimate celebration of one the biggest bands to have ever graced the stage – Queen.
Break free with us and shake all over like a jellyfish as Radio GaGa recreates two magical hours live on stage, celebrating the magic, fun & showmanship of the bands touring days.
Playing all your favourite hits including, 'Don't Stop Me Now', 'I Want to Break Free', 'Somebody to Love', 'Another One Bites the Dust', 'We Are The Champions', 'We Will Rock You' and of course 'Bohemian Rhapsody'.
Like all good things, on you we depend, so stick around because we have missed you and we say…
Radio, someone still loves you!
This is a tribute show and is no way affiliated with any original artists/estates/management companies or similar shows. The promoter reserves the right to alter the programme.
About the Venue
Theatre Royal presents a vibrant, year-round programme of drama, music, dance and comedy, featuring many of this country's leading companies and performers.
It has built a reputation of producing quality dramas and productions including the ever popular annual pantomime. Browse what's on at www.theatreroyal.org/upcoming.
Alongside our on-stage programme of shows, the theatre offers a wide-ranging educational and community-based programme of activities and opportunities to engage people from 5 – 105 years of age, see more about our community involvement work at www.theatreroyal.org/get-involved
Theatre Royal Bury St Edmunds was designed and built in 1819 by William Wilkins. With many of its original features still intact, it is a superb example of a Regency playhouse and one of the most beautiful, intimate and historic theatres in the world.
Guided Tours operate from 7 April to 27 August bookable through Theatre Royal's Website or from the box office. If you have requests outside of these times do call us to discuss your requirements. www.theatreroyal.org/shows/theatre-tour-2022/
Theatre goers can now also enjoy pre-show dining provided by LÉA: a delicious new artisan food range from award-winning Maison Bleue.
We look forward to welcoming you to Bury St Edmunds and its Regency jewel.