Richard, My Richard
Best-selling novelist Philippa Gregory's (The Other Boleyn Girl) Richard My Richard is a passionate, tender portrait of man in…
Next Event

12th April 2024 7:30pm - 12th April 2024 9:30pm
Following 11 Events

13/04/24 19:30

-

13/04/24 21:30

16/04/24 19:30

-

16/04/24 21:30

17/04/24 19:30

-

17/04/24 21:30

18/04/24 19:30

-

18/04/24 21:30

19/04/24 19:30

-

19/04/24 21:30

20/04/24 19:30

-

20/04/24 21:30

23/04/24 19:30

-

23/04/24 21:30

24/04/24 19:30

-

24/04/24 21:30

25/04/24 19:30

-

25/04/24 21:30

26/04/24 19:30

-

26/04/24 21:30

27/04/24 19:30

-

27/04/24 21:30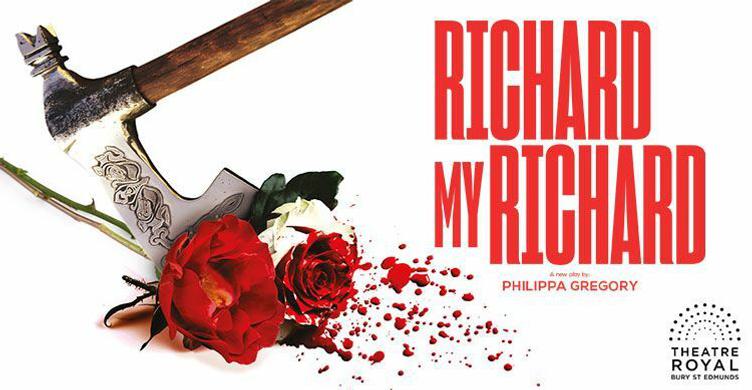 About this event
With an explosion of tarmac Leicester City Car park erupts and Richard III crashes from his lost tomb to meet the character who has ruined his reputation: History – the record keeper who doesn't always have his mind on the task.
Richard believes he has risen from the grave to heaven with an unstained conscience, and the awkward task falls to History (sorry History)- to tell the Undead King that all is not as he imagines.
As Richard challenges, History admits he has his own doubts. He is often revered as the bearer of truth. Yet, his perspective is skewed. History overlooks people and stories.
Best-selling novelist Philippa Gregory's (The Other Boleyn Girl) Richard My Richard is a passionate, tender portrait of man in his time, surrounded by the women who determine his fate. Often funny, often poignant, underpinned by the facts of the past, Richard's secrets may have died with him, here he rises up to tell us the story, his story, History.
A Shakespeare North Playhouse and Theatre Royal Bury St Edmunds co-production in association with Daniel Schumann.
IN-THE ROUND STAGE LAYOUT
When you select your tickets – the auditorium plan will look slightly different to normal as we are converting our theatre 'in the round'.
This means that the stage will be built in the middle – where the Pit seating currently is.
In place of seating in the Pit, there will be raked seating on the area where the stage would normally be.
The Dress Circle will remain as usual.
This will be an amazing audience experience offering great views of the stage, all round.

Matinees at 2pm on the following dates:

SATURDAY 13 APRIL 2024
THURSDAY 18 APRIL 2024
SATURDAY 20 APRIL 2024
THURSDAY 25 APRIL 2024
SATURDAY 27 APRIL 2024
About the Venue
Theatre Royal presents a vibrant, year-round programme of drama, music, dance and comedy, featuring many of this country's leading companies and performers.
It has built a reputation of producing quality dramas and productions including the ever popular annual pantomime. Browse what's on at www.theatreroyal.org/upcoming.
Alongside our on-stage programme of shows, the theatre offers a wide-ranging educational and community-based programme of activities and opportunities to engage people from 5 – 105 years of age, see more about our community involvement work at www.theatreroyal.org/get-involved
Theatre Royal Bury St Edmunds was designed and built in 1819 by William Wilkins. With many of its original features still intact, it is a superb example of a Regency playhouse and one of the most beautiful, intimate and historic theatres in the world.
Guided Tours operate from 7 April to 27 August bookable through Theatre Royal's Website or from the box office. If you have requests outside of these times do call us to discuss your requirements. www.theatreroyal.org/shows/theatre-tour-2022/
Theatre goers can now also enjoy pre-show dining provided by LÉA: a delicious new artisan food range from award-winning Maison Bleue.
We look forward to welcoming you to Bury St Edmunds and its Regency jewel.