The Big Christmas Showcase
Suffolk-born singer Steven Yallop invites you to join him for 'The Big Christmas Showcase'
Next Event

20th December 7:30pm
Event Finishes

20th December 9:30pm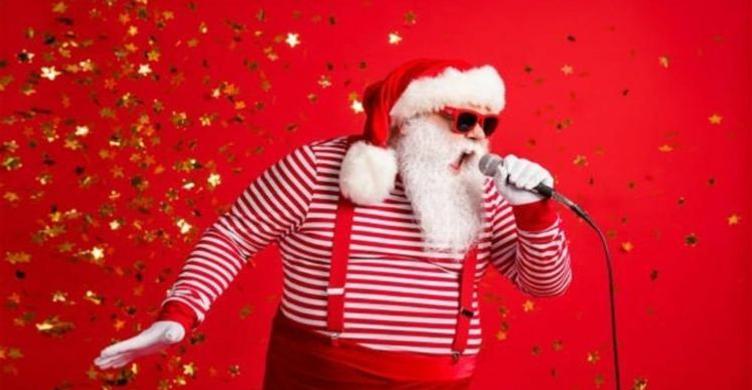 About this event
Suffolk-born singer Steven Yallop invites you to join him for 'The Big Christmas Showcase', an evening of exceptional dance and vocal performances from community youth groups to inspire, uplift and truly instil the Christmas spirit.
From classical masterpieces to contemporary favourites this showcase will offer a diverse range of musical experiences culminating in a sensational collaborative finale.
Voice Junction
(As featured on BBC Radio Norfolk) A dynamic youth choir established in South Norfolk in 2021 by experienced singing teacher and conductor Jane Sayer. Since opening Voice Junction has established a reputation for high energy and polished performances in leading venues including The Banham Barrel, Market Cross and The Apex as well as supporting numerous local charity events. This inclusive choir comprises two mixed groups, Juniors and Voice Junction Elites with ages ranging from 5 to 16 years. The Voice Junction ethos is to establish excellent solo and ensemble vocal and performing techniques in a fun, nurturing and supportive environment. The Voice Junction family is still growing but has a fabulous sense of pride and community and really does showcase some amazing talent.
Kimberley Ann's Theatre School (aka KATS)
Founded in 2006 and is located in Mildenhall, Suffolk, they provide classes for students from the age of 3 years, with the addition of their Tot Stars Pre School classes, which start from 2 years, coming soon. They are performance-based and use this to go out into the community, not only producing staged theatre shows but also arena fetes, etc. This not only takes their love of dance out to the general public - through this they can also help raise money for worthy causes such as The East Anglian Air Ambulance, British Red Cross and many more. All the students get great pleasure from their achievements, as they appreciate how lucky they are to be able to give back to others that are less fortunate, whilst doing something they love. Kimberley Ann's Theatre School have been lucky enough to perform twice at The Royal Albert Hall, Her Majesty's Theatre, Sadler's Wells, The Indigo at The O2, The Theatre Royal and the Ipswich Regent. They offer classes in ballet, tap, modern, Acro, commercial hip hop, cheer and lots more.
Dance Inspiration
A local dance school with branches in Shropham, Norfolk and Felixstowe, Suffolk. They run classes from ages 2 to 18 years old in ballet, tap, modern, Acrobatic Arts, commercial, contemporary and musical theatre. They have an Elite Competition Team who love competing and performing around the country and have been awarded Most Outstanding Troupe.
Scarlet Simone
Suffolk-born 11-year-old Scarlet will be performing two huge solos at this special event.
Please note: This is an amateur production featuring community youth groups.
Starts: 7.30pm
Tickets: £23

About the Venue
The Apex is an award-winning venue, known for its acoustic excellence and home to a diverse programme of live music and events; from classical concerts to pop, rock, jazz, blues, world, country and folk, plus comedy and dance performances.
It also hosts a number of community and corporate events, offering the local community and wider environs a unique and exciting space from which visitors can see a great selection of artists, bands and events.
It has been very well publicised (and we never tire of hearing it!) that, as well as its architectural beauty, The Apex also has the very best acoustics, with many musicians who've played here describing it as the best acoustic in the UK, if not Europe:
"Best new venue in the UK. Absolutely superb" - Funeral For A Friend
"Best acoustic wee had in 40 years of touring" - Fairport Convention
"The best hall we have ever played in" - The Escher String Quartet