The Magic of the Bee Gees
All your favourite songs, including 'Night Fever', 'Stayin' Alive', 'More Than a Woman', 'You Should Be Dancing', 'How Deep is…
Next Event

31st August 2024 7:30pm
Event Finishes

31st August 2024 9:30pm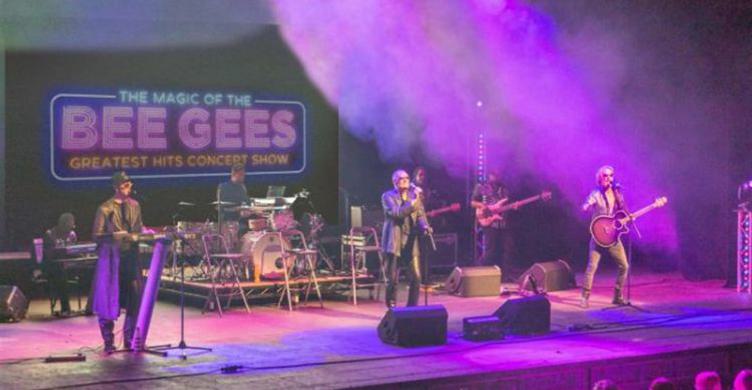 About this event
Join The Apex for this breath-taking concert spectacular, taking you on a musical journey through all your favourite songs, including 'Night Fever', 'Stayin' Alive', 'More Than a Woman', 'You Should Be Dancing', 'How Deep is Your Love' and many more!
Whether you're a brother or whether you're a mother, when the feeling's gone and you can't go on, it's time to put on your dancing shoes, for the night out of the year you have been waiting for, as we celebrate the songs of music royalty, the Bee Gees.
Prepare to experience the distinct sound of one the greatest bands to have ever graced the stage in this unforgettable concert spectacular.
Immerse yourself in the brothers' music through the Sixties, Seventies, and Eighties – including hits they wrote for artists such as Celine Dion, Diana Ross, and Dolly Parton.
This fabulously authentic production ensures the Gibb brothers' incredible legacy of classic hit songs is well and truly stayin' alive!
This is a tribute show and is no way affiliated with any original artists/estates/management companies or similar shows.
Promoter reserves the right to alter the programme.

Please note: This event takes place in 2024
Starts: 7.30pm
Tickets: Seats £31.50, Standing £29.50

About the Venue
The Apex is an award-winning venue, known for its acoustic excellence and home to a diverse programme of live music and events; from classical concerts to pop, rock, jazz, blues, world, country and folk, plus comedy and dance performances.
It also hosts a number of community and corporate events, offering the local community and wider environs a unique and exciting space from which visitors can see a great selection of artists, bands and events.
It has been very well publicised (and we never tire of hearing it!) that, as well as its architectural beauty, The Apex also has the very best acoustics, with many musicians who've played here describing it as the best acoustic in the UK, if not Europe:
"Best new venue in the UK. Absolutely superb" - Funeral For A Friend
"Best acoustic wee had in 40 years of touring" - Fairport Convention
"The best hall we have ever played in" - The Escher String Quartet