Back to Blogs
Discover
The Force is Strong at Bury St Edmunds Moyse's Hall Museum this Autumn
60 Years of Who and 40 Years of Star Wars: Return of The Jedi Features in Bury St Edmunds Sci Fi & Film Exhibition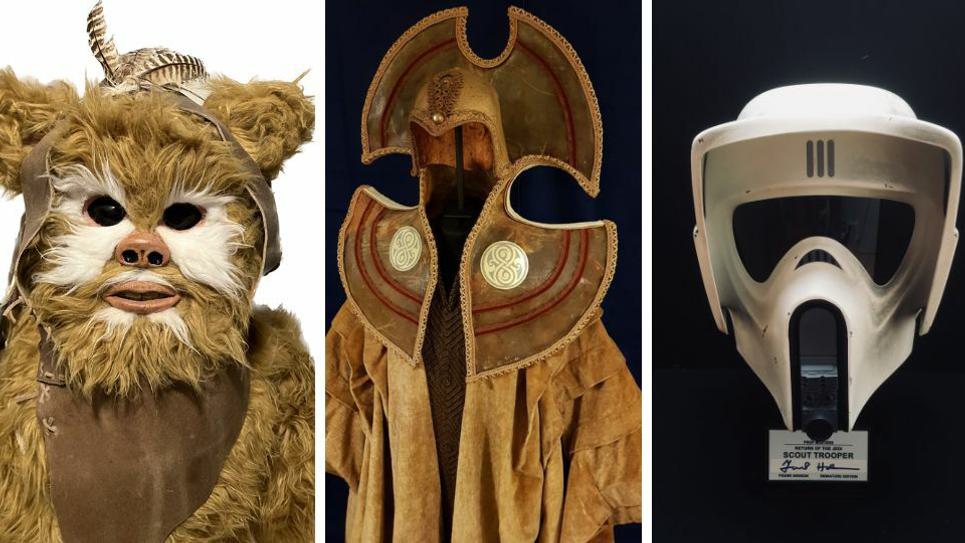 This year marks 60 years since William Hartnell became the first travelling timelord in Dr Who, and 40 years since cute fluffy Ewoks helped end the evil empire, as Return of the Jedi brought the original Star Wars' trilogy to a close.
Now, fresh from the success of the Mutiny in Colour exhibition, West Suffolk Council will be celebrating the love of Dr Who and Star Wars as its Sci-Fi and Film exhibition opens at Moyse's Hall Museum later this month.
From speeder bikes, an Ewok mask from Return and a lightsabre signed by Mark Hamill, to a Gallifreyan timelord costume, and the Key to Time, the exhibition will include an extensive range of original screen used props and costumes, collectables, high end replicas and memorabilia, offering fans plenty to see.
The exhibition will also shine the spotlight on British director Ridley Scott with screen props from Gladiator, Kingdom of Heaven, Robin Hood, Black Hawk Down and more.
And film fans will also delight in seeing original props from Pirate of the Caribbean and the 1999 version of The Mummy and much, much more.
"This is the biggest display in the 12-year history of this exhibition with over 100 TV and movie props on display, and you don't need to travel to a galaxy far, far away to go see it," said Cllr Ian Shipp, Cabinet Member for Leisure and Culture at West Suffolk Council.
"While Moyse's is primarily a history museum displaying items from a long time ago but from the area quite nearby, West Suffolk prides itself on offering a strong mix of leisure and cultural attractions such as this fans favourite.
"It's not only something great for our local families and communities to come along and enjoy but it also attracts people to West Suffolk as well."
The exhibition will run from Friday 20 October right through to Sunday 21 January and will include workshops and other special events.
It's open from 10am to 5pm Monday to Saturday with last entry at 4pm, will on Sunday it's open from midday to 4pm with last entry at 3pm.
Tickets cost £6 for adults, £3 for students and children over five, while under five go free. You can pay on the door or book in advance at Moyse's Hall Museum Website.