St Edmundsbury Cathedral
Opening times
Wednesday
10:00am - 5:30pm
Thursday
10:00am - 5:30pm
Saturday
10:00am - 4:00pm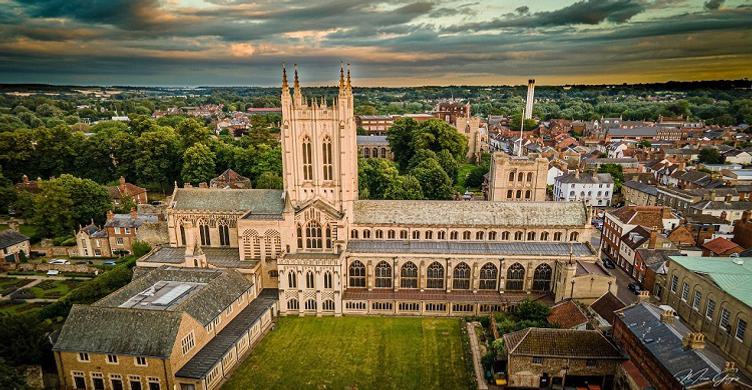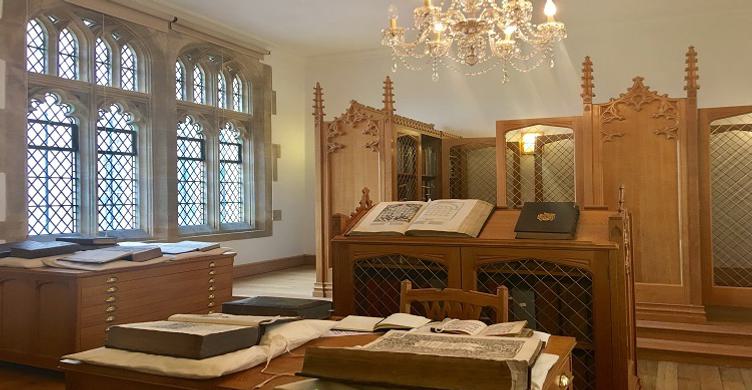 About this Business
For over 1,000 years, the site of Suffolk 's Cathedral has been one of worship and pilgrimage.
The death of Edmund, King of the East Angles, at the hands of the Danes in 869 led to the building of an abbey to house his remains. St James's Church was built within the precincts of the Abbey, becoming a Cathedral in 1914. The Cathedral building has continued to develop over recent years with the addition of the Millennium Tower, completed in 2005, and its magnificent painted and gilded vault, added in 2010. In 2009 the Cathedral changed its dedication to become the Cathedral Church of St James and St Edmund.
Visitors are welcome to look around the Cathedral on their own. Entry is free but donations gratefully received. A free introductory leaflet is available in English, Dutch, French, German, Italian, and Polish. Visitors are most welcome to attend any of the daily services.
Guided Tours of the Cathedral run Monday to Saturday at 11am from the font from April to October. Tickets can be purchased at the Cathedral Shop. Occasionally a tour may have to be cancelled if another event is taking place in the Cathedral. If you are travelling some distance, please do ring the Cathedral office to check. These tours last approx 1 hour and cost £6 per person (under 16s free).

St Edmundsbury Cathedral Tower Tours - Experience a fascinating behind-the-scenes tour of St Edmundsbury Cathedral's Millennium Tower with fun and knowledgeable guides. Explore heady heights with amazing views from the top of the tower, the highest point in Bury St Edmunds! Don't forget your camera!

St Edmund Statue by Dame Elisabeth Frink - A trip to Bury St Edmunds would not be complete without a photo of the iconic St Edmund statue by Dame Elisabeth Frink. The statue can be found outside in the Great Churchyard of the Cathedral.
Cathedral Lego Project - St Edmundsbury Cathedral has launched an ambitious project to recreate the Cathedral out of 200,000 LEGO bricks! Visitors can see the Lego Cathedral being built before their eyes and donate a brick to be part of this amazing project. The Lego Cathedral is located in the South West corner of St Edmundsbury Cathedral. Opening times may vary based on volunteer availability.
The Ancient Library - The Ancient Library was founded by Dr Miles Mosse in 1595 as a resource for clergy training. There are over 550 books, mainly printed in the sixteenth and seventeenth centuries. The library, in a room over the north-west porch designed by Stephen Dykes Bower in 1960, has bookcases made by Leonard Goff in 2004. If you would like to visit the library, please contact the librarian through the Cathedral Office on visits@stedscathedral.org or 01284 748730.
Pilgrim's Kitchen - after touring the Cathedral why not relax with a cuppa at the Cathedral's cafe?
Offers and Events at this Venue