Back to Blogs
Discover
Take Your Dog to the Cinema in Dog Friendly Bury St Edmunds
---
Well-behaved dogs can now join you for a movie at special screenings at Abbeygate Cinema!
Dog Friendly Abbeygate Cinema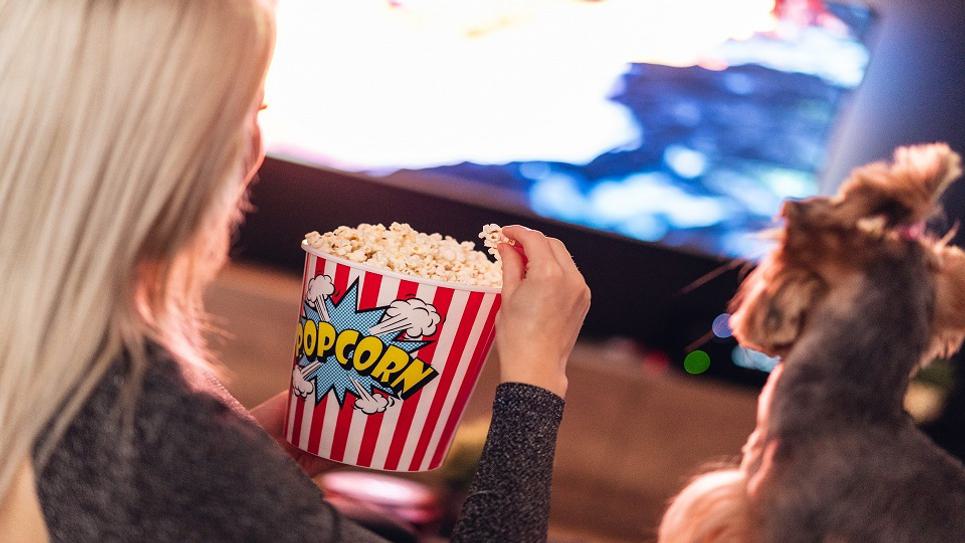 Abbeygate Cinema love dogs so will put on some special showings where canine companions can join you for a movie!
Every few weeks, well-behaved dogs and their friendly owners are welcome at a select film screening which usually takes place on Monday morning. It's a great way for dog owners to enjoy cinema without having to leave their best friend at home and to meet fellow dog-owning film fans.
There will be snacks and water ready and all dogs will sit on a blanketed seat as to avoid any hairs or mess.
After the event, the screen is thoroughly cleaned making sure those furry cinephiles leave no trace behind.
To further cater to cinema-loving pooches, the volume is dipped as we know they have superhero hearing powers.
Gareth Boggis, general manager, said: "Bury St Edmunds is such a dog-friendly town, this seemed like a no-brainer for us – it's truly inclusive."
Appropriately the first dog friendly screening will be about the man who sang about a Hound Dog - Elvis.
Before you book your ticket, make sure you take a look at our Dog-Friendly Screening policy on the cinema's website. To see which films are dog friendly visit the cinema's what's on listings https://www.abbeygatecinema.co.uk/whats-on/
Many of Bury St Edmunds eateries, shops, places to stay and attractions are dog friendly and the town has its own Dog Friendly Bury St Edmunds scheme. Check out our Dog Friendly Guide for inspiration!