Back to Blogs
Discover
Fairtrade Bury St Edmunds
---
Did you know Bury St Edmunds is a Fairtrade Town?
Bury St Edmunds is a Fairtrade Town
When you visit Bury St Edmunds you are visiting a Fairtrade Town which means that many of the shops sell Fairtrade goods.
Bury St Edmunds first gained Fairtrade Town status in 2014 thanks to the Bury St Edmunds Fairtrade Partnership. Fairtrade towns are towns where a special effort has been made to promote Fairtrade, usually involving local councils, businesses, churches, schools and voluntary organisations. To obtain Fairtrade Town status towns have to meet a number of criteria laid down by the Fairtrade Foundation.
Fairtrade is about better prices, decent working conditions and fair terms of trade for farmers and workers in the developing world. Buying Fairtrade products ensures that producers receive a fair price for their goods - and there is also a 'social premium' which goes towards providing community facilities such as clean water. Producers decide on projects democratically. Paying sustainable prices addresses the injustices of conventional trade which can discriminate against the poorest, weakest producers.
Enjoy Fairtrade Refreshments in Bury St Edmunds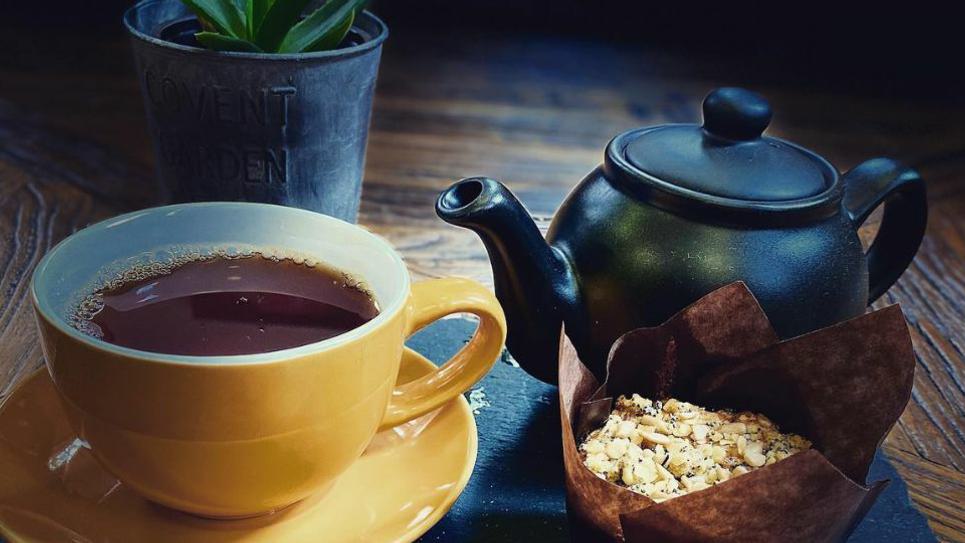 Fairtrade Refreshments at The Old School Cafe
Bury St Edmunds is known as Suffolk's Foodie Town so you know you will not go hungry when you next visit!
You can enjoy Fairtrade tea and coffee at a number of cafes and eateries in Bury St Edmunds.

These include: Combat2Coffee at The Constitutional Club, Pilgrim's Kitchen, The Market Cross, The Apex Cafe, Greggs, M&S Cafe, Cafe W, No4 Restaurant and Bar, Marks and Spencer cafe, Pilgrim's Kitchen, No4 Restaurant & Bar at Abbeygate Cinema, The Old School Cafe, an excellent vegetarian café, which has some delicious homemade cakes.
Enjoy Fairtrade Shopping in Bury St Edmunds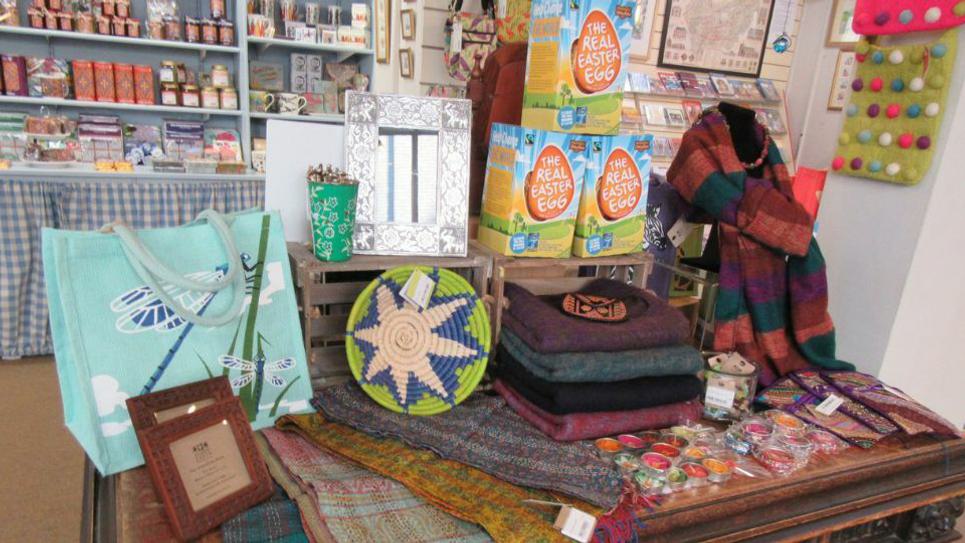 Fairtrade at St Edmundsbury Cathedral Shop
On Angel Hill there is the St Edmundsbury Cathedral Shop with a number of Fairtrade gift ideas. At Oxfam in Cornhill there is a variety of fairtrade gifts and homewares to buy and at The White Stuff in Abbeygate Street you can find fairtrade fashion.
A walk down St John's Street is a delight as there are a host of interesting, independent shops including Sunrise which sells Fairtrade items.
Enjoy Fairtrade Food and Drink to Take Home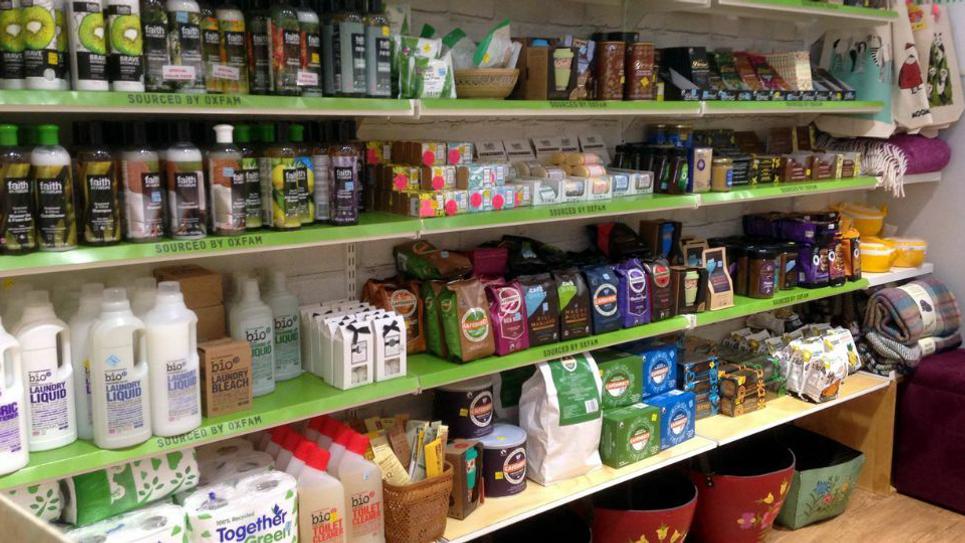 Fairtrade at Oxfam
The Fairtrade Directory for Bury St Edmunds
At all the Visitor Information Points across the town you can pick up a Fairtrade Directory which will show you where all the local shops and cafes which support Fairtrade are to be found.
Fairtrade Fortnight takes place every year and is usually the last week in February and the the first week of March. Find out more at the Fairtrade Foundation.