Abbey of St Edmund 1000th Anniversary Celebrations
A year of celebrations
A year of celebrations took place in 2022 to mark 1,000 years since the founding of the Abbey of St Edmund in Bury St Edmunds by King Cnut. Thank you to everyone who took part and visited!
The celebrations were coordinated by Abbey 1000 C.I.C. (made up of different organisations in the town), alongside The Abbey of St Edmund Heritage Partnership. Our grateful thanks to The National Lottery Heritage Fund and National Lottery Players for their support of our Abbey 1000 celebrations and to West Suffolk Council and Bury St Edmunds Town Council for their funding. A big thank you also to all our commercial sponsors including our headline sponsors CLAAS UK, Greene King and Treatt.
Watch the Abbey 1000 documentary below made by local filmmaker Misha Panov and re-live the year's celebrations!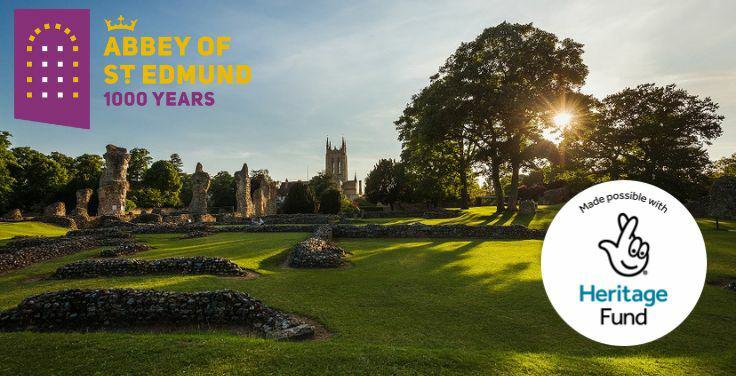 Discover More About The Abbey and Saint Edmund