Back to Blogs
Discover
Ring Quest - Annual Tolkien Fans Celebration
---
Every year Lord of the Rings and Hobbit fans are challenged to complete the Ring Quest - the popular family event which runs every February half term!
Ring Quest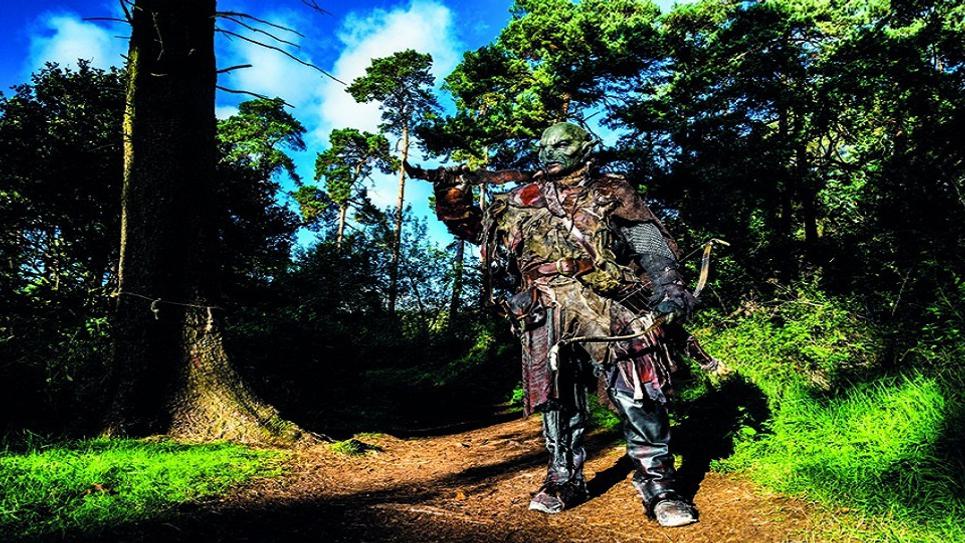 Ring Quest has been running every year since 2003 - a week when fans of Tolkien's Lord of The Rings and The Hobbit books and the spin-off movies can celebrate all things Middle Earth.

Tolkien was a Professor of Old English/Anglo-Saxon and Middle English language and literature, and this literature, particularly Beowulf, influenced his own writings. So it is particularly fitting that Ring Quest is held at West Stow Anglo Saxon Village, just ten minutes from Bury St Edmunds.
Ring Quest is a week which celebrates all things Middle Earth with a fantastic day of activities set in one of England's great archaeological sites and a stunning recreation of an Anglo-Saxon village.

As well as the Ring Quest trail, visitors are treated to a small exhibition which explains why West Stow holds this Tolkien themed event and the links with the Anglo-Saxons. There's also Tolkien literature and replicas from the recent films on display.
A local Orc called Gutrot and Halbarad the Ranger often drop in to help people with the quest and improve their archery skills!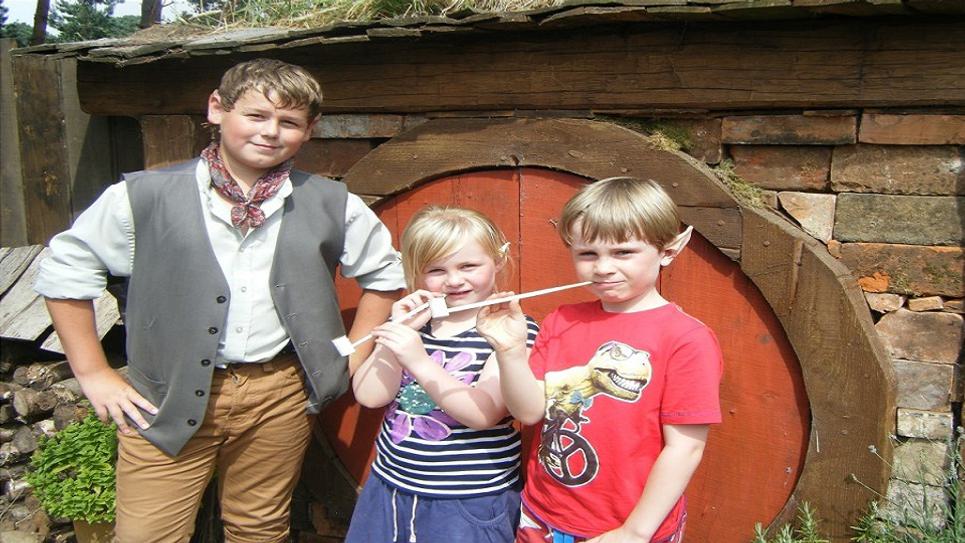 Plus you can visit West Stow's own Hobbit Hole. Staff, who are fans of JRR Tolkien's Lord of the Rings and Hobbit books, spent 20 days over three months building their own Hobbit hole at West Stow based on the character Farmer Cotton's home in the Lord of the Rings.

There are also Real Middle Earth Tours where people can walk upon Anglo-Saxon 'Middangeard' (Middle-earth) and hear about the many important links between the first English and Tolkien's world.
Alan Baxter, from Arnor Heritage, who is a Tolkien Society member, said: " At West Stow history and fantasy combine to encourage people of all ages to consider our past, its literature and culture, how that inspired Tolkien and in what ways it is still relevant to us today.
"That is what the annual Ring Quest event is all about, providing a fun and exciting day out at the same time."

Visit https://www.weststow.org/ for details of the next Ring Quest event.
Stay at Hobbit-Inspired Pod Hollow!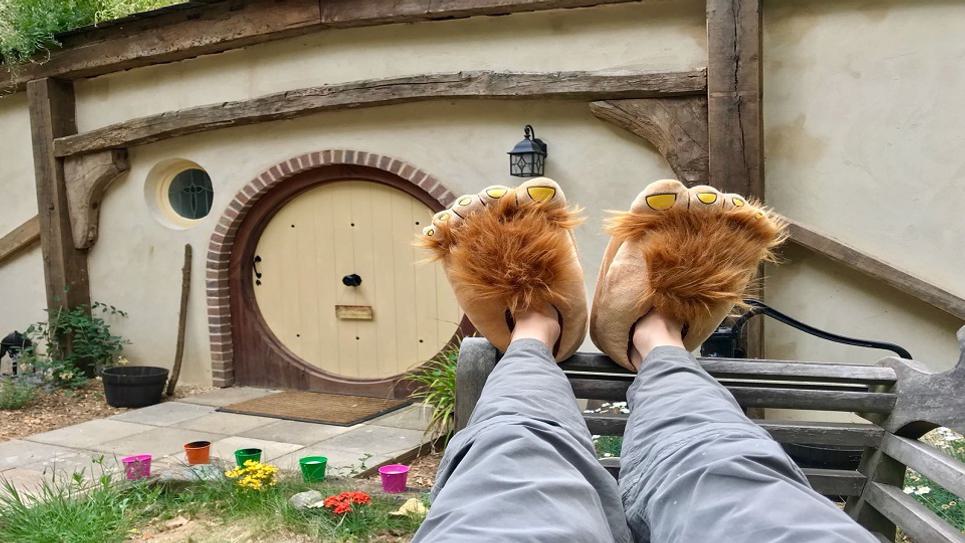 After a long day saving Middle Earth why not relax and recharge with a stay at Hobbit-inspired Pod Hollow just a few minutes away from Ring Quest at West Stow Pods.

You don't have to be a fan of JRR Tolkien to appreciate the quirkiness of the Pod Hollow at West Stow Pods! A halfling-inspired subterranean dwelling situated in woodland in the heart of the Suffolk countryside.
With two double bedrooms each with a kingsize bed, a cosy sitting room with fireplace, kitchen with dishwasher and integrated oven and bathroom with shower, Pod Hollow is perfect for couples, families and friends to experience the real 'middle earth. But hurry only a couple of nights are available at Pod Hollow during Ring Quest. West Stow Pods is a small, family run glamping site which is also has glamping pods available for hire.
For a stay full of history, take a step back in time into historic and stunning West Stow Hall, a Grade 1 listed Tutor home. There are a number of self catering cottages within the grounds.
Middle Earth Tours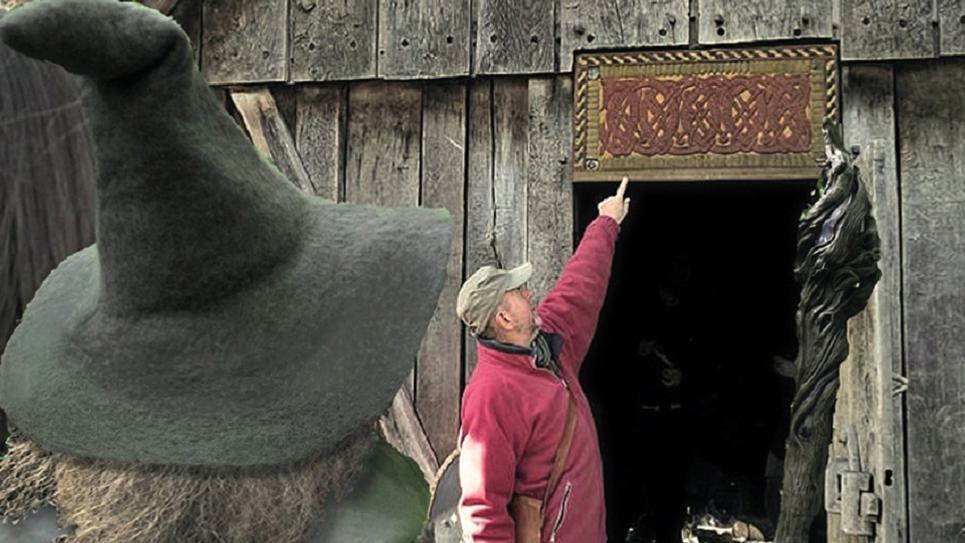 The 1 hour Real Middle-earth Tours, run by Middle Earth Adventures, can be taken at other times of the year and they reveal the fascinating Anglo-Saxon origins of The Lord of the Rings story in a visit to West Stow Anglo-Saxon Village.
You can walk on the real Middle-earth and take part in your own riddle battle. The Anglo-Saxon Village was also a set used as a Dunedain Village and the birthplace of Aragorn son of Arathorn in the Born of Hope fan film (see below). The film is set before The Lord of the Rings epic trilogy and has been watched by millions worldwide on YouTube.
Visit http://www.arnor.org.uk/middleearth.html for more details.
With so much to see and do in Bury St Edmunds & Beyond you'll want to stay longer - take a look at our 'Places to Stay' guide!