Back to Blogs
Discover
Most Romantic Places to Propose in Bury St Edmunds
---
These romantic places in Bury St Edmunds & Beyond are the perfect setting for a Valentine's proposal!
The Abbey Gardens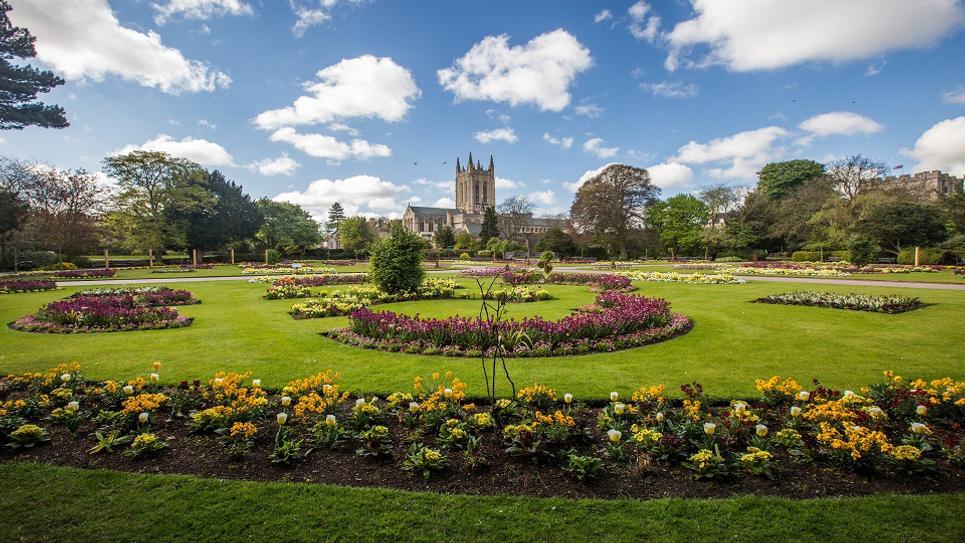 Looking for a romantic setting to pop the question this Valentine's Day? We've picked some of the most idyllic locations in Bury St Edmunds & Beyond, guaranteed to get the answer 'Yes!'.
First up is the Abbey Gardens. You're spoilt for choice when it comes to romantic spots in the Abbey Gardens. Steeped in history and one of the UK's most visited attractions, the gardens are framed by the abbey wall that runs from the 13th century Abbot's Bridge via the imposing Abbey Gate to St Edmundsbury Cathedral.

Head to the Appleby Rose Garden; originally an orchard, this is now a beautiful and established rose garden with over 400 rose bushes; The Sensory Garden's pergola, which was designed to give the effect of a cloister where the monks would have walked in days gone by or the tranquil and calming Water Garden.

Fullers Mill Gardens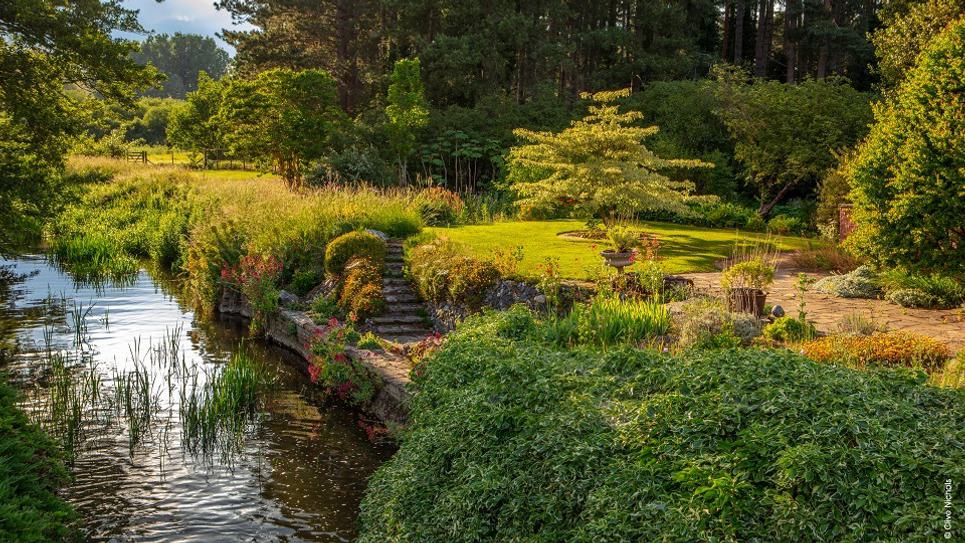 Photo: Fullers Mill Garden/Clive Nichols
Whilst only open on Wednesdays in February (so you could make it an even bigger surprise with an early or late valentine's proposal), Fullers Mill Garden will be swathed in Snowdrops when you visit. Make your way through the enchanting 7-acre garden, to the river where you can spot swans swimming before getting down on one knee amongst surrounded by unusual shrubs, perennials, lilies and marginal plants.

Afterwards, celebrate with a visit to the Bothy Tea Room and indulge with a hot drink and slice of homemade cake.

Ickworth's Italianate Garden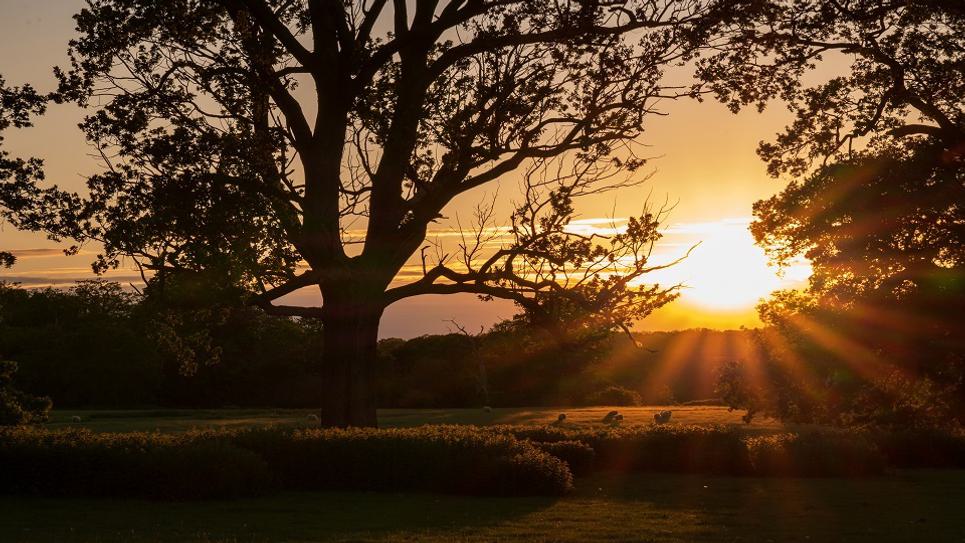 Photo: Rebecca Austin
Ickworth's Italianate Garden is one of the first of its kind in the UK and the ideal setting for a Valentine's proposal. Designed for privacy, space and freedom, it was created in the style of classical Italy with an English twist.
During the winter months, the Erskine Walk path winds through winter-flowering shrubs, showcasing coloured and textured bark, winter berries and bulbs. On a frosty morning, the walled garden looks magical in the wintery light, with stunning views over the fairy lake - an ideal backdrop to your proposal.
Afterwards, warm up with a delicious meal, hot drink or cake in the West Wing or Porters Lodge Cafe and pay a visit to the stunning Ickworth House, with its classical Rotunda, East and West Wings, forming the centrepiece of the Ickworth estate.

Giffords Hall Vineyard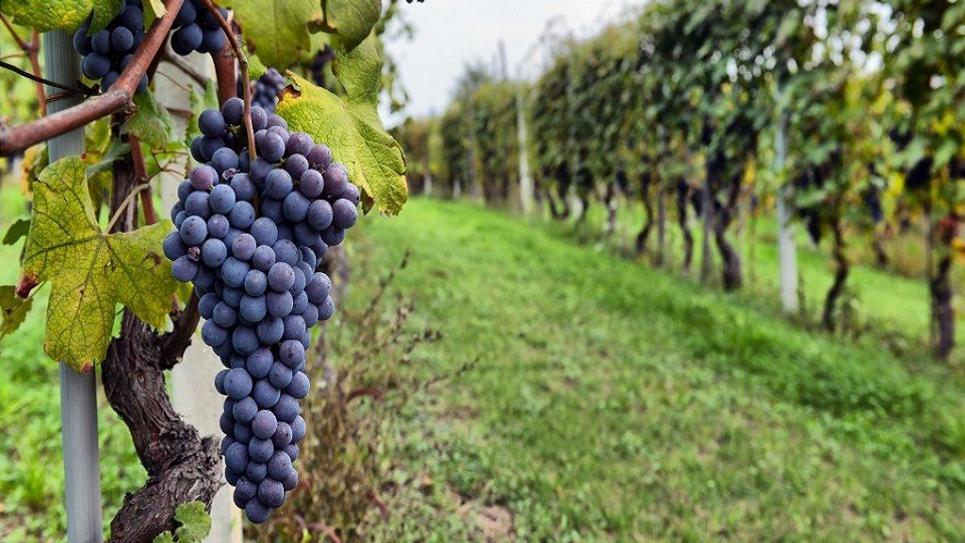 Where better to pop the question than amongst the vines at Giffords Hall Vineyard! The family owned vineyard was planted on the site of an ancient glacial riverbed near Long Melford. Book a private tour and add on a picnic basket packed with fresh bread, butter, plate and knife, a choice of Ardennes, mushroom or smoked salmon and dill pate and a cheese portion, either goat, soft blue or cheddar cheese from local dairies.

You can celebrate further afterwards with a visit to the cafe for a bottle of the vineyard's award winning sparking Classic Cuvee. You can even buy additional bottles to enjoy on your anniversary or even your wedding day!

Greene King Brewery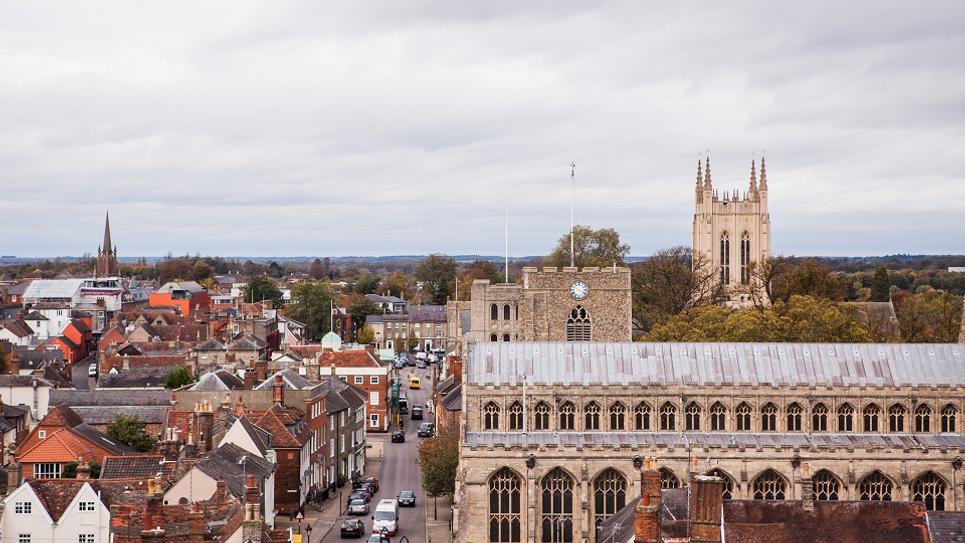 Not only is the Greene King Brewery steeped in history, it boasts one the best views of the town and surrounding countryside.

The brewery has a fascinating history going all the way back to 1086, when monks would brew ale on the site of the Great Abbey using water from Bury's chalk wells which are still used today by Greene King.
Before proposing, you and your love can enjoy a tour with one of the knowledgeable guides, who can tell you everything you need to know about Greene King and how their beers are made. At the end of the tour, make your way up 100 steps to the roof and take in the breathtaking view over Bury St Edmunds as you get down on one knee.
Celebrate afterwards in the cafe with a tutored tasting or tuck in to a delicious meal and glass of ale and stop by the shop to buy souvenirs and bottles of Suffolk's finest to remember your special day.

St Edmundsbury Cathedral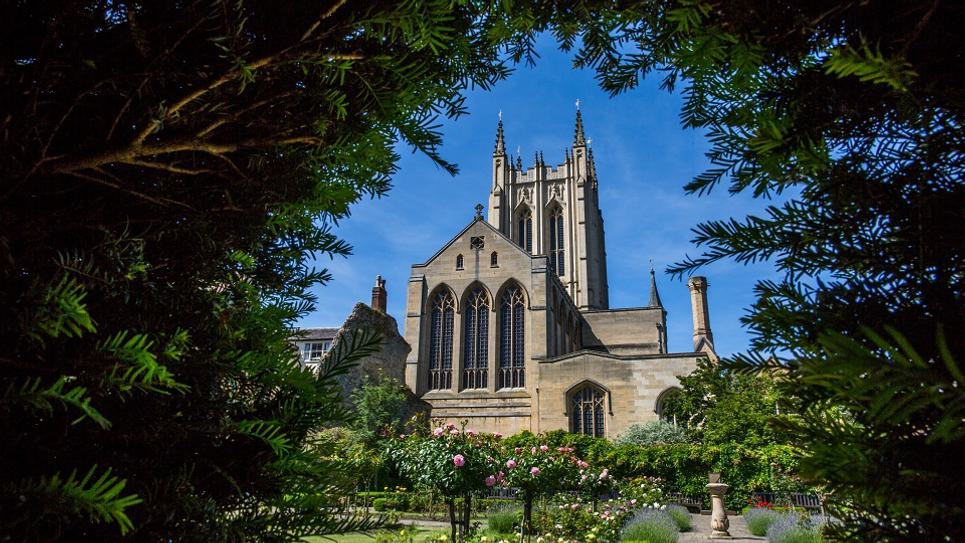 Where better than to propose than in the breathtakingly beautiful surroundings of St Edmundsbury Cathedral. Spend some time admiring the stained glass windows, most of which date back to the Victorian era and take in the peace and tranquility of this atmospheric building.

Or you could make your way to The Ancient Library; founded by Dr Miles Mosse in 1595 as a resource for clergy training. There are over 550 books here, mainly printed in the sixteenth and seventeenth centuries, so they make for a unique backdrop!

Harry Potter House in Lavenham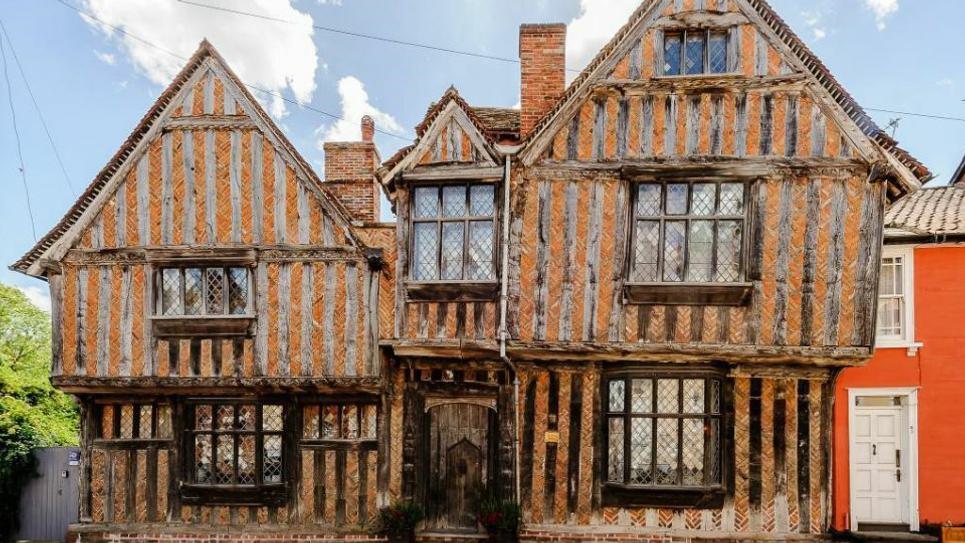 De Vere House
If your loved one is a Harry Potter fan, then a proposal in front of Harry Potter's home in Godric's Hollow is sure to get you a 'Yes!'. The 'picture-perfect' De Vere House in Lavenham is one of Suffolk's most Instagrammable spots, so will look great on your timeline when you announce the happy news.

Afterwards, head to the beautiful Swan at Lavenham Hotel & Spa for a romantic stay, spa treatment or meal in the award-winning restaurant.