Back to Blogs
Discover
Explore Royal Connections
---
Discover Bury St Edmunds royal connections dating back over a thousand years...
Saint Edmund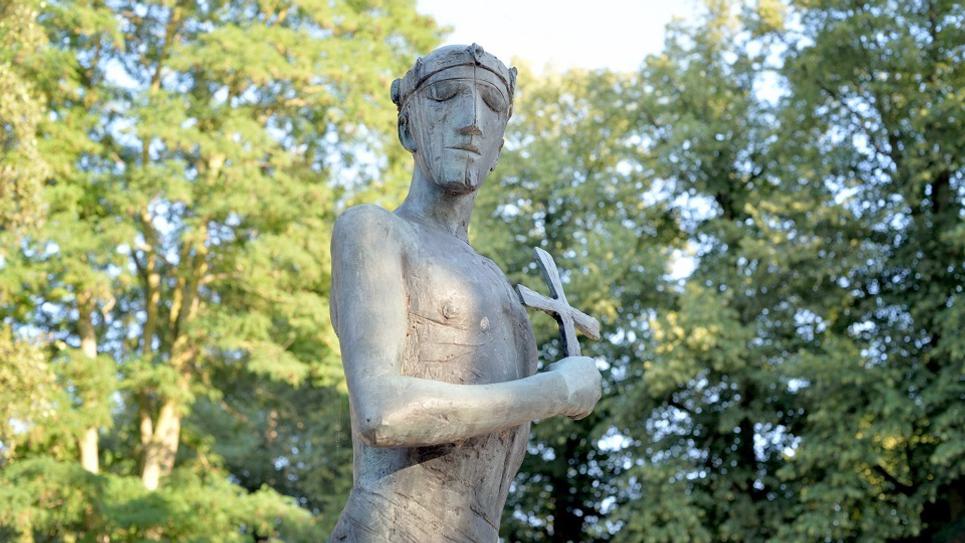 As one of the most historic towns in the UK, taking it's name from King Edmund, the original Patron Saint of England, Bury St Edmunds has more than its fair share of connections with royalty.
From former aristocracy and noblemen, to Queens, Princesses and Kings, over the past 1000 years, they've all frequented this fascinating Suffolk town...

Bury St Edmunds takes its name from King Edmund, the original Patron Saint of England and King of the East Angles. The legend of St Edmund, who ruled East Anglia from AD 855 to 869, tells of the brave King Edmund who was killed by the Vikings after refusing to denounce his Christianity.
Shortly after his death a shrine containing his remains was built in the Abbey in a town called Beodericsworth. This town later became Bury St Edmunds and the most popular and famous pilgrimage in England, visited by many kings. Saint Edmund later became the Patron Saint of England.
The Abbey of St Edmund was desecrated in the 16th Century, when Edmund's remains are believed to have been removed from the shrine. The commissioners who dissolved the Abbey on November 4, 1539, mentioned nothing about the body, and given St Edmund's royal status it is likely they would have quietly allowed the monks to remove the body from the shrine and relocate it.
According to a third-hand account from 1697, St Edmund was placed in an iron chest by a few monks but sadly the account does not give the location within the Abbey where he was buried.
A wolf is a central figure of the legend. The story goes that after being killed with arrows and decapitated in Suffolk, the king's body was found but his head was missing. Supporters heard the wolf call them and they found him guarding the king's head, which was then reunited with his body.
The legend of St Edmund and where his remains lie remain a mystery to this day, but a recently published book by Dr Francis Young 'Edmund - In search of England's Lost King', suggests he may be beneath the tennis courts in the Abbey Gardens!
Discover more about St Edmund check out our blog '10 things you didn't know about St Edmund'.

Ravenwood Hall Hotel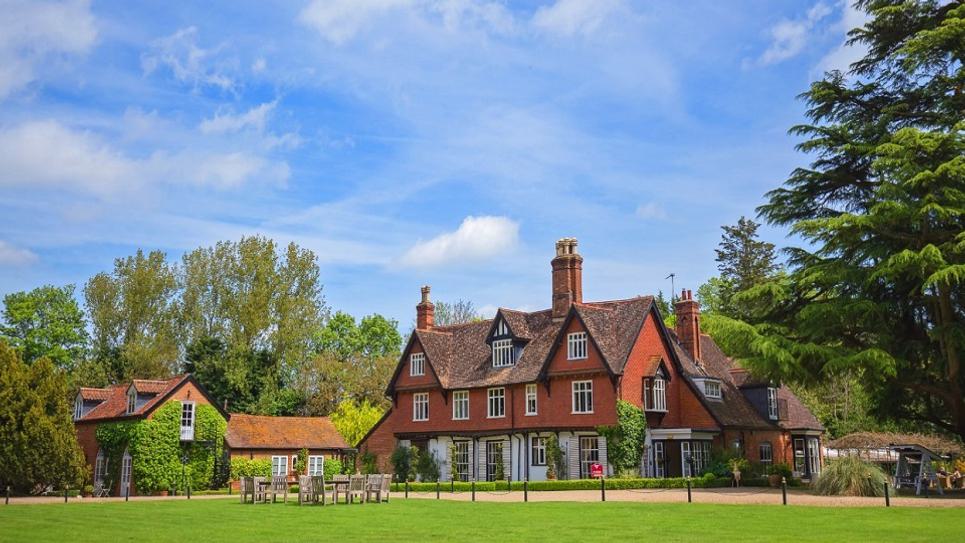 Did you know that Ravenwood Hall Hotel and Restaurant was built by none other than King Henry VIII? That's right, this stunning country house hotel has a fascinating history that dates back to the Tudor period.
In fact, the building that houses Ravenwood Hall was originally built as a hunting lodge for King Henry VIII, who was known for his love of hunting in the Suffolk countryside. Over the years, the property has been expanded and renovated, but it still retains many of its original Tudor features.
Today, Ravenwood Hall is a luxurious hotel and restaurant that offers guests a unique combination of history, elegance, and modern amenities. The hotel features beautiful gardens, a cosy lounge with a fireplace, and stylishly decorated guest rooms that are the perfect retreat after a day of exploring the Suffolk countryside.
Whether you're a history buff or simply appreciate beautiful architecture, a visit to Ravenwood Hall is a must. So why not book your stay and experience the magic of this Tudor-era gem for yourself?
Clare Priory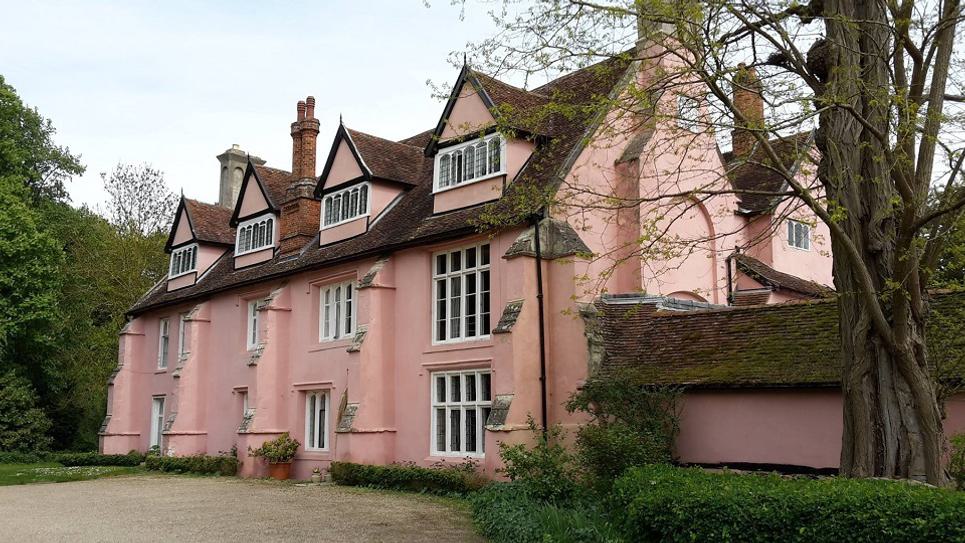 Clare Priory is situated in Clare, a medieval town which was once home to one of the richest women in history, Elizabeth de Clare.
The Priory was established 1248 at the invitation of Richard de Clare and was one of the first English monastic houses suppressed in 1538 during the dissolution of the monasteries. Take a walk through the graveyard and you will see that this is the burial site for some royals and British Aristocracy.
Edmund de Mortimer, 5th Earl of March and 7th Earl of Ulster (6 November 1391 – 18 January 1425) was an English nobleman and a great-great-grandson of King Edward III of England. He was heir presumptive to King Richard II of England, his first cousin twice removed, when Richard II was deposed in favour of Henry IV.

Lionel of Antwerp, 1st Duke of Clarence, (29 November 1338 – 17 October 1368) was the third son, but the second son to survive infancy, of the English king Edward III and Philippa of Hainault.
Joan of Acre (April 1272 – 23 April 1307) (not to be confused with Joan of Arc!) was an English princess; daughter of King Edward I of England and Queen Eleanor of Castile.
She was married twice; her first husband was Gilbert de Clare, 7th Earl of Gloucester, one of the most powerful nobles in her father's kingdom; her second husband was Ralph de Monthermer, a squire in her household whom she married in secret. Joan is most notable for the claim that miracles have allegedly taken place at her grave, and for the multiple references to her in literature.

Newmarket - a 'Resort for Kings'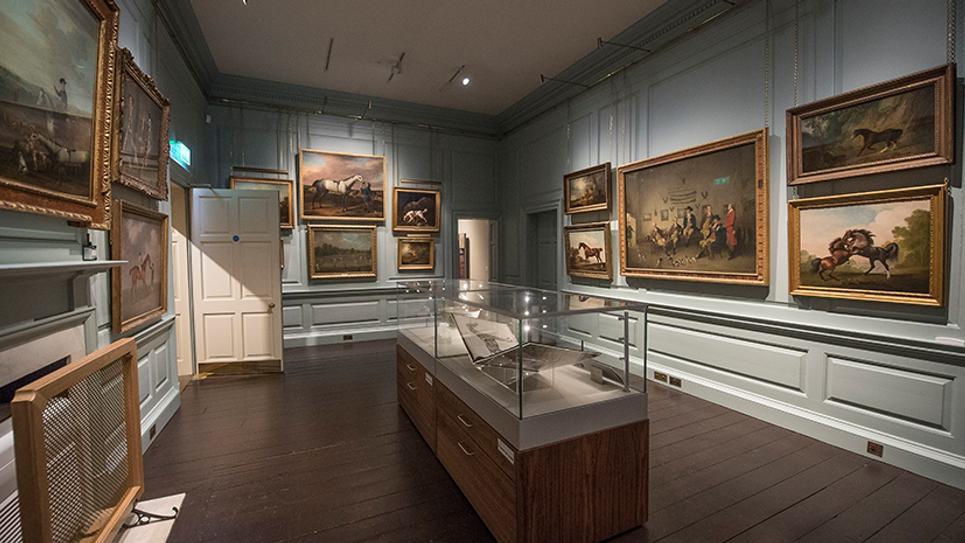 The King's Bedroom at National Heritage Centre Palace House, Newmarket
In 1605, King James I made his first visit to the town, which had previously been described as a 'poor little village', it was transformed after he built Newmarket Palace between 1606 - 1610.
The palace, now The National Horse Racing Museum, sprawled across an acre of land, extending from the High Street – somewhere between the present Palmers' store and the Jockey Club – to All Saints' churchyard. The royal buildings included a great presence chamber and long gallery and an elaborate range of outhouses; kitchens and stables as well as a brewhouse and dog-kennel.
There was also a covered tennis court. An even more splendid addition was made to the Jacobean palace in 1619 when the royal architect Inigo Jones was commissioned to build a new lodge for the Prince of Wales – the future Charles I. King James would often be joined by foreign ambassadors and royal favourites such as George Villiers, Duke of Buckingham, Privy Councillors, officials, household servants and other dependants. 'Away to Newmarket, away to Newmarket' was the most popular cry to be heard among King James's courtiers. These frivolities continued during the reign of Charles I, however it was at Newmarket that King Charles was demanded to surrender his control of the country's armed forces.
Newmarket was later involved in the events that led to the King's trial and execution; after being seized in Northamptonshire, he was held under house arrest at Newmarket for 2 weeks. Upon his execution however, the royal palace fell into disrepair until Restoration England and the reign of Charles II who visited Newmarket every spring and summer until his death, and would often be seen mingling with the crowds on the High Street.
Like his grandfather, Charles II built a palace in the town, but sadly, most of it was destroyed in the Regency period, however a small portion still exists in the two lower storeys of the nineteenth century house known as Palace House Mansion, including William III's bedroom, which can be seen during a visit to this historic house today!
Mary Tudor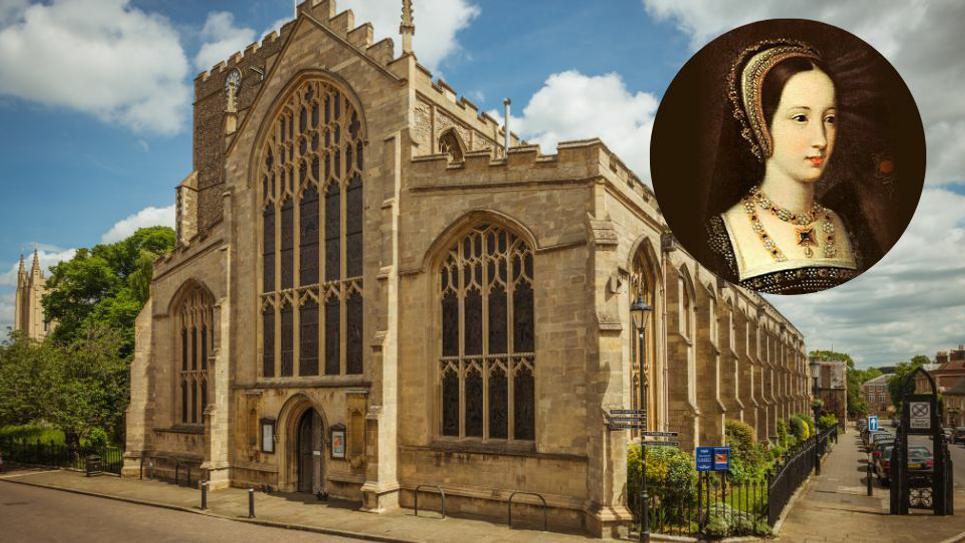 The younger surviving daughter of Henry VII of England and Elizabeth of York, became the third wife of Louis XII of France, more than 30 years her senior. Following his death, she married Charles Brandon, 1st Duke of Suffolk. The marriage was performed in secret in France, without the consent of her brother Henry VIII, this resulted in the intervention of Thomas Wolsey, with the couple being forced to pay a large fine, despite being eventually pardoned.
Mary suffered multiple bouts of illness, requiring treatments over her lifetime. She died, age 37 on 25th June 1533 at Westhorpe Hall in Suffolk, having never fully recovered from the sweating sickness(most likely to have been angina, tuberculosis, appendicitis or cancer) which she caught in 1528.
As an English princess, daughter of a king, sister to the current king, and a dowager queen of France, Mary Tudor's funeral and interment was conducted with much heraldic ceremony. A requiem mass was held at Westminster Abbey and her body was embalmed and laid in state at Westhorpe Hall for three weeks.
On the 20th of July 1533, a delegation from France joined the English delegation for the lavish funeral ceremony. Her daughter Frances was chief mourner, accompanied by her husband and siblings but Mary's husband and her brother the king did not attend. The funeral procession included 100 torch bearers, clergy carrying the cross, six horses pulling the hearse, other nobility and 100 of the duke's yeomen. The next day, followed a requiem mass and burial at Bury St. Edmunds Abbey. After the death of Mary Tudor, her step-daughters, Anne and Mary, pushed themselves to the head of the funeral cortege just before the coffin was lowered into the crypt of the Abbey of St Edmundsbury, much to the disgust of their half-siblings.
Five years later, when the monastery was dissolved, Mary's body was moved to St. Mary's Church, Bury St. Edmunds where it remains today.

Queen Elizabeth II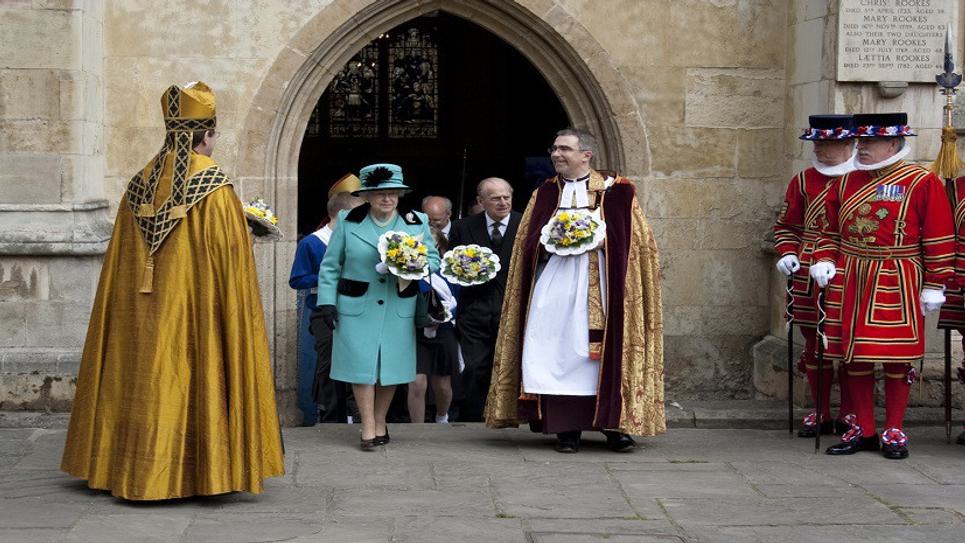 Her Majesty Queen Elizabeth visits St Edmundsbury Cathedral