Back to Blogs
Discover
Find Unique Souvenirs in Bury St Edmunds
---
Shopping for mementos of your stay in Bury St Edmunds and Beyond? Check out these unique shops in the town centre for souvenirs!
Made in Bury St Edmunds
Food and Drink
Bury St Edmunds is the home of Greene King. They've been crafting fine British beers from the historic Westgate brewery since 1799, where their brewers use locally malted barley, water from 1,000 year old chalk wells first used by the monks at the town's Abbey of St Edmund.
So what better souvenir than beer brewed in Bury St Edmunds? The Greene King Beer Cafe and Shop in Westgate Street stocks Greene King's full range of bottles, cans and mini kegs plus clothing and gifts!
Unlike many chocolate or sweet gifts that you'll buy as souvenirs in towns, the chocolates from Marimba Cocoa House in the Butter Market are actually made here in Bury St Edmunds!

Enjoy a gift from Bury St Edmunds available in different sizes with different images of Bury St Edmunds on the front and know they were made right here in our historic town!
You can enjoy Marimba hot chocolate in over 600 cafes across the UK but here in Bury St Edmunds is one of only two shops in the whole world which sell their full range of not only their delicious hot chocolate melts but also their dipped marshmallows, caramel pretzels and giant buttons.

Jewellery
If you love jewellery then why not take home a piece that has been lovingly hand crafted here in Bury St Edmunds by Tony Strowger!
Designing and creating bespoke pieces in platinum, gold & silver jewellery for customers, the store's namesake, Tony, holds a strong passion for creating remodelling and repairing all types of jewellery.
A qualified Goldsmith and Jeweller, who has spent many years crafting jewellery in countries, such as South Africa and America, as well as working across the Suffolk region in top end jewellers, Tony promises to bring your dream piece to life.

Art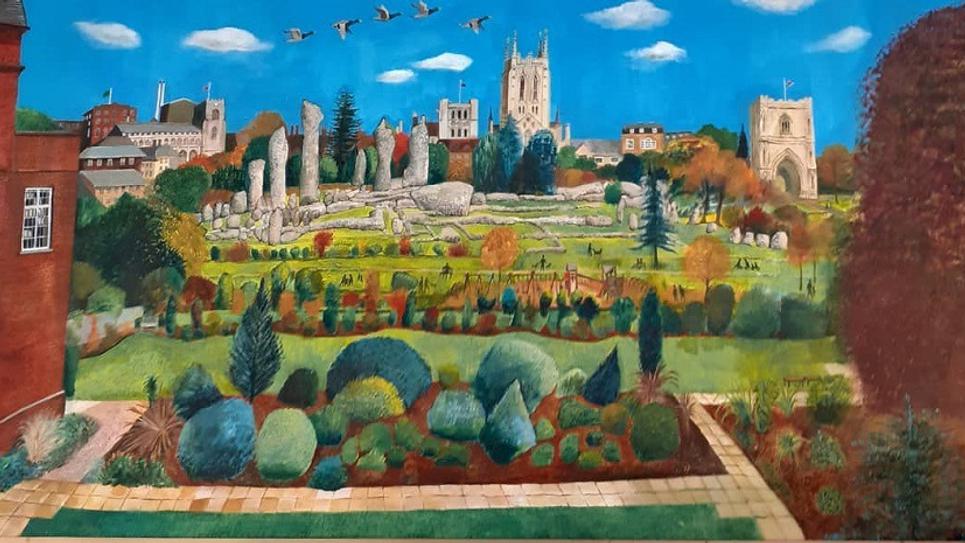 Situated in Langton Place, illustrator and artist Kim Whittingham has her own shop which showcases her beautiful watercolour paintings of architectural landmarks around the town.
There's also fantastic cards, coasters and calendars featuring her work; the perfect gift for someone who has fond memories of the town!

Plants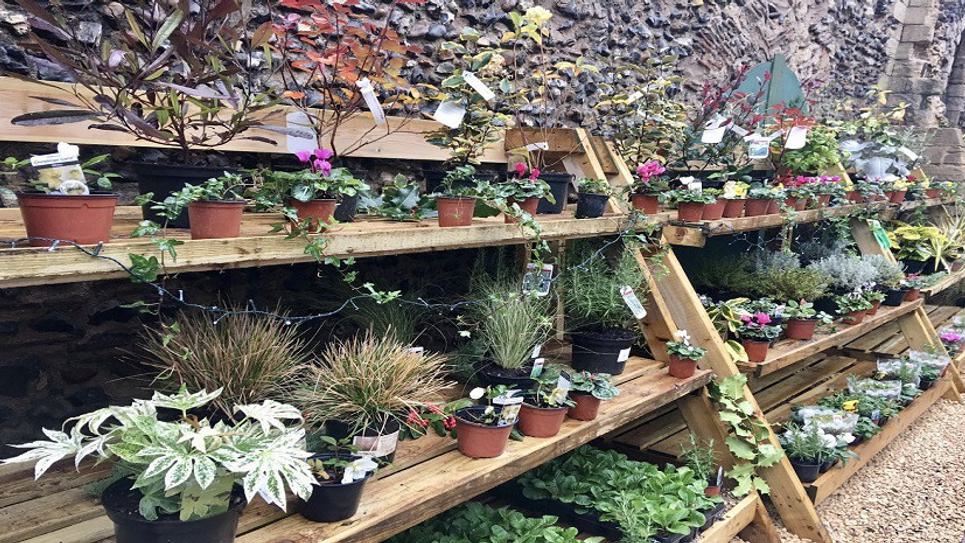 Take home a plant from the Abbey Gardens in Bury St Edmunds!
No we are not encouraging you to take your trowel along to the internationally acclaimed Gardens! There is a brand new plant shop in the Abbey Gardens next to the Aviary. Outside you will find a selection of plants grown in the gardens to take home and inside the Abbey Garden Shop a selection of garden themed gifts and local souvenirs!

Made in East Anglia
Handmade Crafts
Bury St Edmunds is a treasure trove for arts and crafts gifts. Wander down to The Handmade Shop & Gallery St John's Street, where you'll find paintings and prints from East Anglian artists alongside pottery, jewellery, textiles, glass, and handmade greetings cards.
The Really Very Nice gallery in Churchgate Street showcases local as well as national and international artists including Mary Wyatt, Lucy Crick, and Tom Lund-Lack.
Local craftspeople also set up stalls downstairs in The Apex on various Saturdays throughout the year, selling handmade crafts and unique gifts.

Food and Drink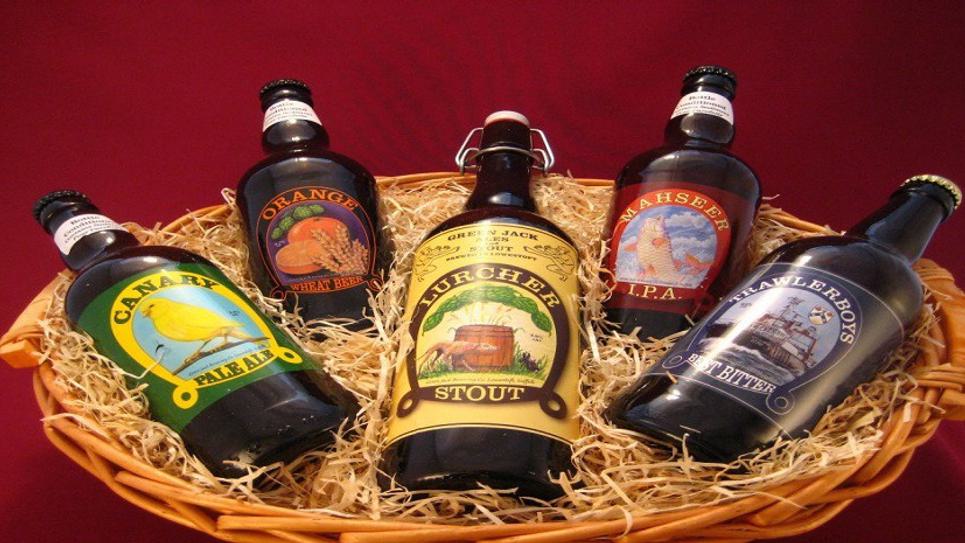 Beautiful Beers in St John's Street stocks a range of beers and spirits from local East Anglian micro-breweries among its over 200 varieties of beer!
The shop is run by Rene van der Oort who's vast knowledge, gained from years of experience within the catering industry, his own interests, and his multi-national past, will help you select the perfect souvenier of your trip!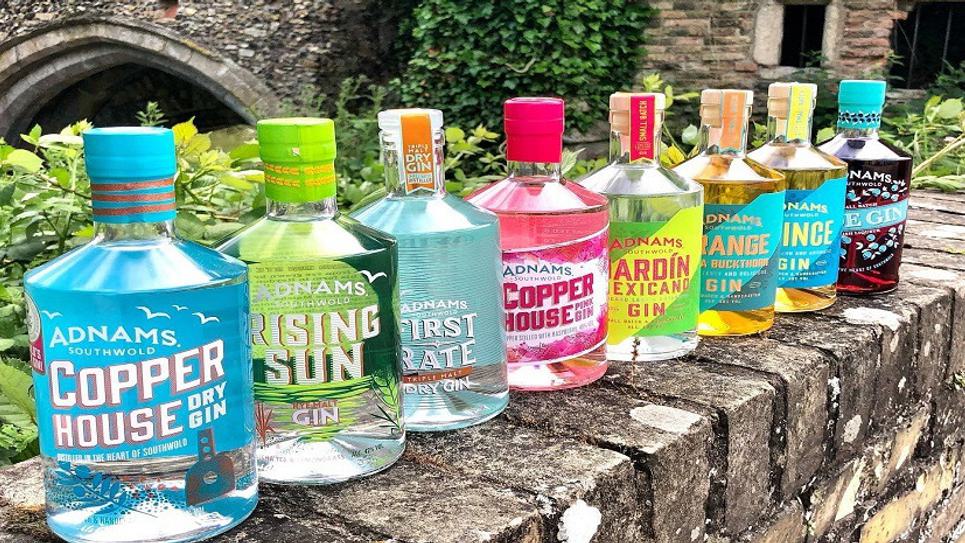 For beers, wines and spirits brewed in Southwold on the Suffolk Coast then look no further than the Adnams shop in The Butter Market.

Adnams beers, wines & spirits as well as kitchenware & gifts are available in their Bury St Edmunds store just off Butter Market. Free tastings in-store everyday!

If you fancy having a go at making gin to take home you can learn how to using Adnams' mini-copper pot stills at their store. You will learn about gin from one of their Gin Makers, and you'll be able to choose your own special blend of botanicals provided to create your own bottle to take home with you at the end of the day!

At the Greene King Beer Cafe Shop in Westgate Street, you can purchase chutneys and mustard and marmalade made by Scarlett and Mustard in Framlingham.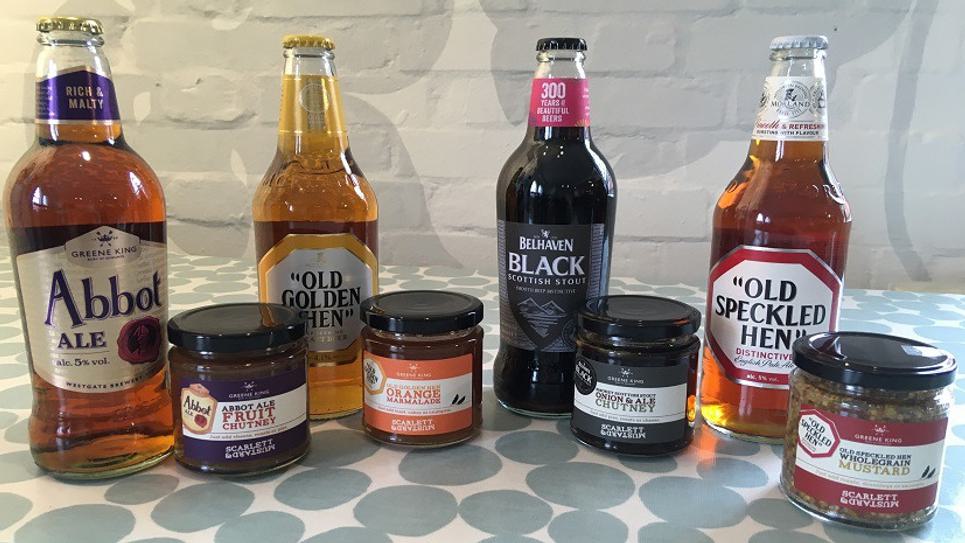 Traditional Souvenirs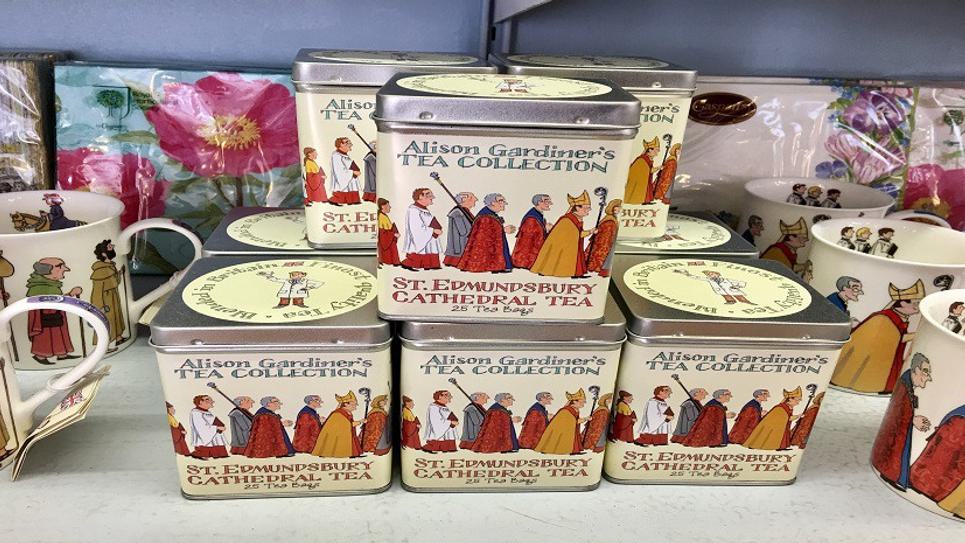 If you want a traditional Bury St Edmunds souvenir to take home then the St Edmundsbury Cathedral Shop has items to suit every pocket from magnets and postcards to prints and bookmarks featuring both the town, St Edmund and the Cathedral.
There's also fantastic collection of local history books, many written by local authors, on a wide range of themes from the Abbey of St Edmund, the history of the town, and St Edmund.
Traditional souvenirs such as tea towels, mugs and postcards can also be found at Angel News on Abbeygate Street, at Moyse's Hall Museum and at the Abbey Gardens Shop near the Aviary.

Love Bury St Edmunds? Take Home a Bury St Edmunds Heart!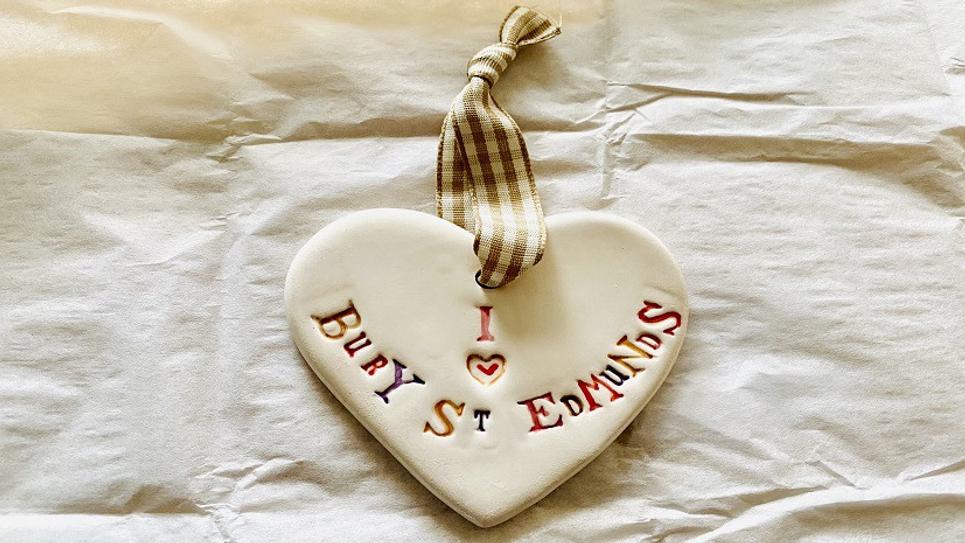 After visiting, your heart may well remain in Bury St Edmunds but you can take a Bury St Edmunds heart back home with you! Buy The Light in Whiting Street has a big collection of gifts and candles including this lovely Bury St Edmunds hanging ornament. Perfect for home or your Christmas tree!

Shop Suffolk Brands
At Javelin in Abbeygate Street you can find a selection of brands made in Suffolk including Loggique, a body and candle brand from just outside Ipswich, My Doris, a jewellery and homeware brand based in Bury St Edmunds, Jean McIntosh pottery handmade near the Suffolk coast and still life oil paintings by Mother Daughter Create, from Woodbridge.
Buy The Light in Whiting Street sell reed diffuser refills by Suffolk based Classic Candle Company.

Re-Make Bury St Edmunds
For a very unusual gift for children, you can also buy exclusive LEGO versions of the Cathedral and St Edmund's wolf here to build at home. Local history books and traditional souvenirs can also be found at Moyse's Hall Museum, as well as the Visitor Information Centre at The Apex.
You can also take home the Theatre Royal Bury St Edmunds - all be it a model of the Regency theatre!

The Theatre Royal has model kits available in its gift shop which allow you to build your very own Theatre Royal! They even have a little viewport so you can see inside after it's complete!

Vintage Suffolk