Back to Blogs
Discover
48 hours in Bury St Edmunds for Foodies
Bury St Edmunds - Suffolk's Foodie Town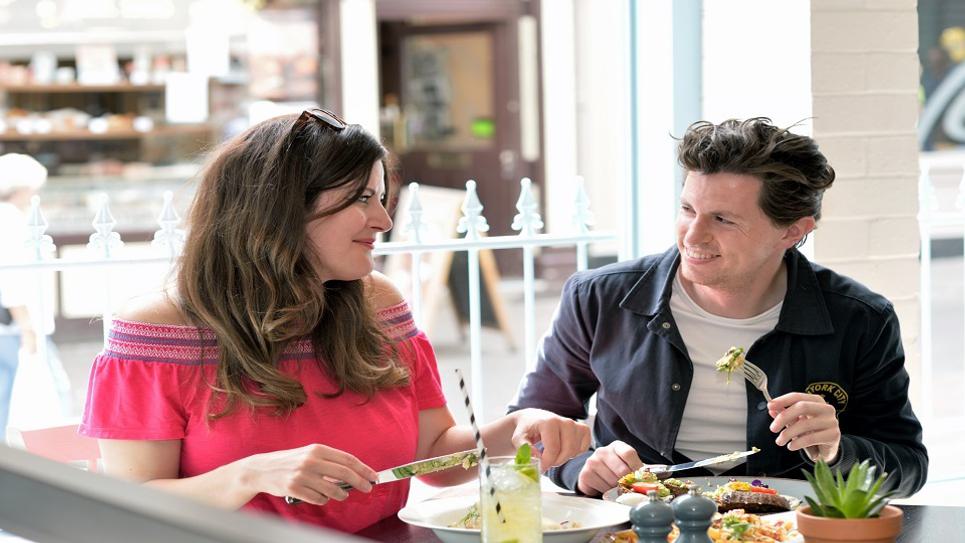 Known as 'Suffolk's foodie town', Bury St Edmunds is renowned for its vast array of locally sourced produce, and the wide range of restaurants, cafes and eateries that showcase food prepared with flair and innovation.
The wide choice of independent eateries, comprising fresh and rustic fare as well as indulgent fine dining options make Bury St Edmunds a destination for foodies and connoisseurs who seek to delight their senses.
Over just one weekend it is possible to experience the best of what Bury has to offer, flitting from place to place and tasting the best Suffolk flavours- providing your appetite is big enough!

Friday Evening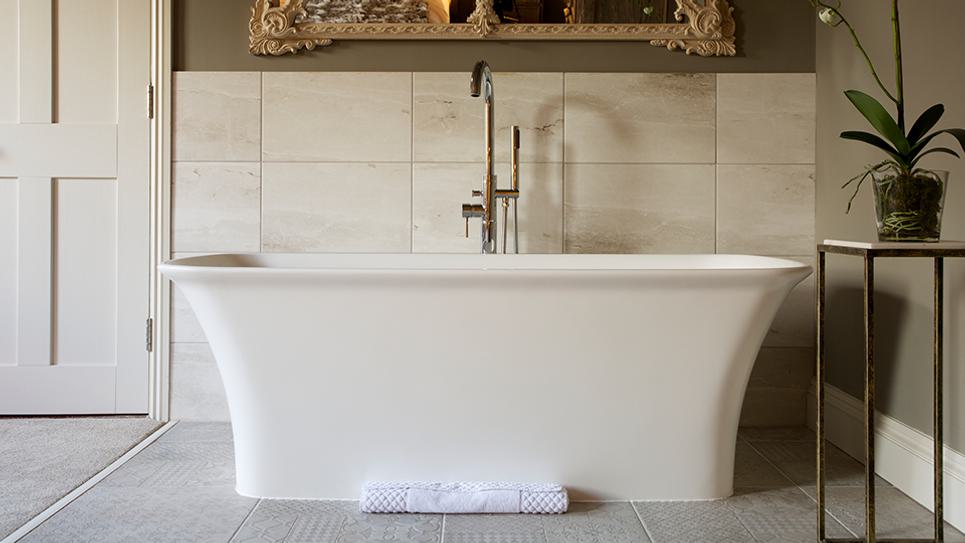 Arrive at The Northgate and settle into your luxurious room with its stunning décor and original Victorian features. Enjoy an evening stroll followed a drink in one of the many unique bars that Bury St Edmunds has to offer.
Saturday
The next day rise and shine and venture out for a delicious breakfast to set you up for the day. At Bay Tree Cafe you'll find great quality coffee- they are so sure you'll love it that they even sell the beans so you can take the roast home with you. The breakfast menu is cooked fresh to order and includes a full English made up of local sausages and bacon, mushrooms, free-range eggs and toast. You can also opt for the popular avocado and egg on toast or the deliciously extravagant waffles with warm cherry compote and ice cream.

If you decide to make the most of a cosy lie in then instead you can head for a luxurious brunch at Gastrono-me, a relaxed and uplifting location to really immerse yourself in all day and night café culture. The menu is extensive and offers flavorsome and unusual options to suit all tastes, such as breakfast burrito, wild mushrooms on toast, granola, pancakes and other dishes you might not have seen before such as 'pain perdu' which is a fruity bread, dipped in custard, fried until golden and served with crispy bacon and fresh berries. Wash it all down with a high quality coffee or maybe something from the Mimosa menu, which includes quirky delights such as 'mermaid' or 'candyfloss' mimosas as well as the traditional citrus version.
Make lunch a sharing affair at Francela, with its fantastic Mediterranean flavors.
After a gentle stroll, taking in some of the sights of the city, treat yourself to a traditional afternoon tea at the elegant Harriets Cafe Tearoom. As well as offering hot and cold drinks, a range of cakes and pastries and homemade soup, the tearoom is renowned for its stunning afternoon tea, piled high with delicious sweet and savory morsels, including delicate crust less sandwiches, scones with cream and jam and petite cakes and patisserie.
After an afternoon of shopping and exploring, enjoy a very special fine dining experience at Maison Bleue, an establishment with a firm reputation for gastronomic excellence. The menu is constantly changing, inspired by the seasonal produce that is lovingly crafted into superb displays of food artistry.
Every item on the al a carte menu offers an intriguing combination of flavours to tempt the palate, such as Devon crab meat, Granny Smith apple, Avruga caviar, lemon grass, ginger and soya gel, melba toast to start, followed by Fillet of Aberdeen Angus beef, reared in Norfolk, St Agur blue cheese, pine kernel, braised chicory, port sauce, fig for the main course. The desserts are equally as nuanced; choose from Yorkshire rhubarb poached and as a mousse, blackcurrant gel, rhubarb sorbet and the indulgent Valrhona chocolate ganache, beetroot, meringue, honey and thyme ice cream, basil.


Sunday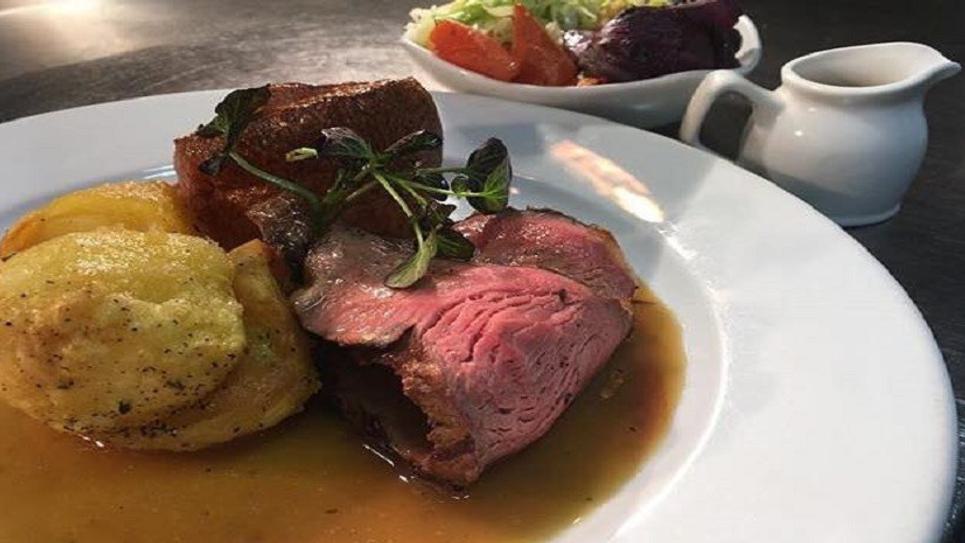 For many people the weekend wouldn't be complete without the traditional Sunday lunch and diners certainly won't be disappointed by the great roasts on offer at The One Bull - a stylish and contemporary pub with attached restaurant.

The Sunday Lunch menu is both classic and creative with a range of starters including curried sweet potato soup, coley goujons with crushed peas and tartare sauce and beetroot cured salmon. The Roast sirloin of Suffolk beef is served pink and with seasonal vegetables. You can also opt for roast loin and belly of Blythburgh free-range pork or slow roast Gressingham duck. Vegetarians can enjoy goats cheese and red onion tart served with salsa verde and new potatoes or the impressive roast cauliflower steak. There are a range of desserts too, with chocolate brownie with honeycomb ice cream, lemon meringue pie and berry sorbet topping the list.
There are several options to spark your taste buds for dinner. Fans of Mediterranean flavours will enjoy the menu at Francela, which includes an array of authentic grill and meze options. Dig into Sucuk – a spicy Turkish sausage or some delicately spiced creamy hummus to start, and follow this with chicken or lamb guvec – a rich casserole with tomatoes, peppers, mushrooms and onion.
If you are a connoisseur of curries, look no further than Valley Connection, and Spice Garden.
If you fancy hopping in the car and heading to the surrounding towns and villages to sample Suffolk's fine fayre, check out our guide to the 'Best Country Pubs' and where to get a great Sunday lunch!
And so ends a weekend of adventuring for food fans, return home with tummies full of food and heads full of inspiration for your next meal.
Looking for More Dining Options?