Back to Blogs
Discover
48 Hours in Historic Bury St Edmunds
With stunning countryside and beautiful parks, 1,000 years of history to discover, amazing retail outlets and fantastic restaurants, eateries and unique places to stay mean that you are sure to fall in love with this charming historical town.
If you do only have a weekend and are worried about all the things you might miss – don't panic! We've put together a jam-packed 2-day itinerary of all the things you can manage to accomplish and visit on a short break which means you'll catch the very best that the town has to offer and have a very active couple of days too.

Day 1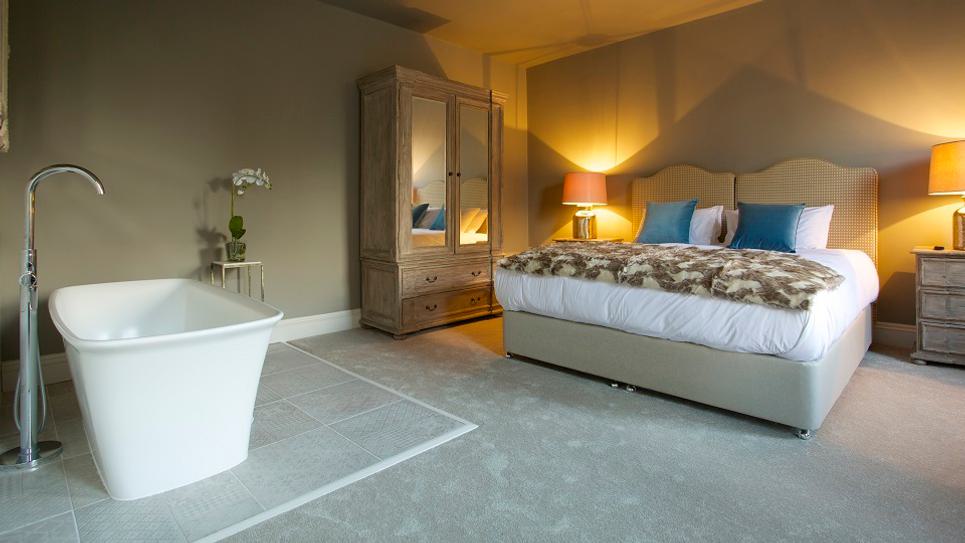 <br>
9.30am
Bury St Edmunds is not short of fantastic hotels and accommodation – the town has something to every type of all budget and all tastes. If you want some ideas, check out our places to stay page here.

On this occasion, we've chosen The Northgate to book into because it's a real treat for those wanting to discover the town's unique history.
Dating back to 1870 and with a choice of 9 individually styled bedrooms which the Telegraph have described as "a cut above and luxurious", we are certain that once you've checked out the original period features combined with modern twists and decadent touches such as authentic sash windows or a bath in your bedroom, French furniture or an original fireplace to get you feeling cosy and relaxed, you'll wish you had more time to spend there.
Check in and leave your bags with reception so that you can discover Bury St Edmunds.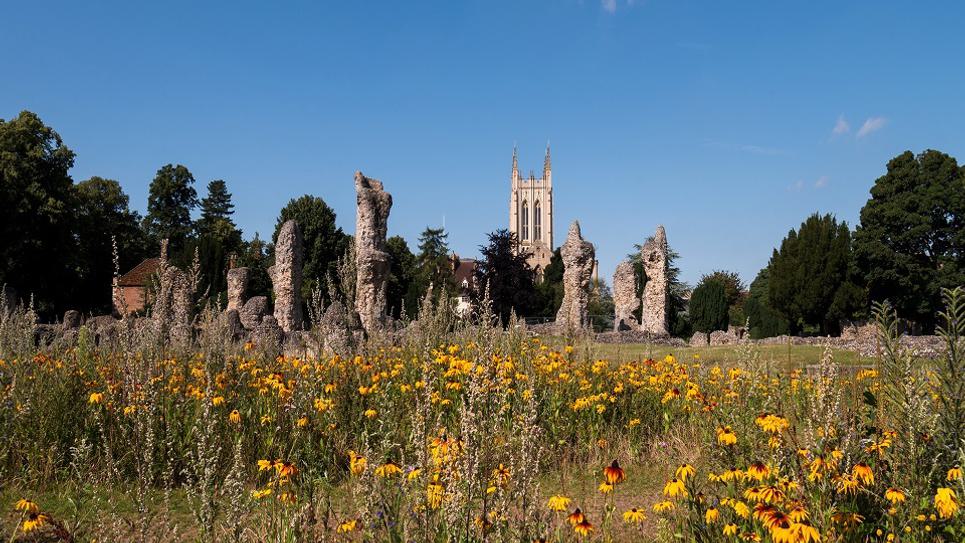 Photo: Rebecca Austin
10am

From the hotel, you are just a very short walk from the centre of Bury St Edmunds so head on out to explore the Abbey Gardens which are situated on the site of a former Benedictine Abbey.
Sprawled across 14 acres and internationally renowned for both the colourful gardens and the abbey wall which runs from the 13th century Abbot's Bridge to St Edmundsbury Cathedral. The Abbey of St Edmund ruins are extensive and it's worth catching as much of the site as you can – particularly the complete 14th century Great Gate, the ruins and west front of the immense church and 'Our Liberty'; a memorial to the Magna Carta which is nestled in the gardens. Widely recognised as one of the most important documents in the world the Magna Carta owes its creation to a crucial role that Bury St Edmunds played.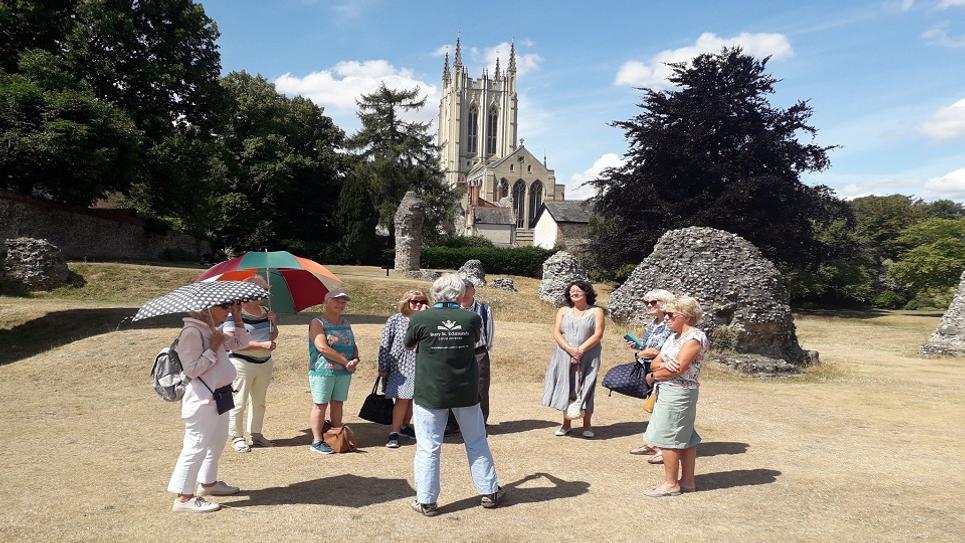 11am

Join the fascinating walking tour with Bury St Edmunds Tour Guides (these run daily from April - October and last 90 minutes) and discover secrets, stories and scandals from the towns history - revealed by your tour guide who will lead you around some of the ancient streets and also take in St Edmundsbury Cathedral which has been a site of worship and pilgrimage for over 1,000 years.
Make sure you stop by the churchyard and take your camera; here you will find a statue of a young St Edmund which has been lovingly sculpted by Dame Elisabeth Frink.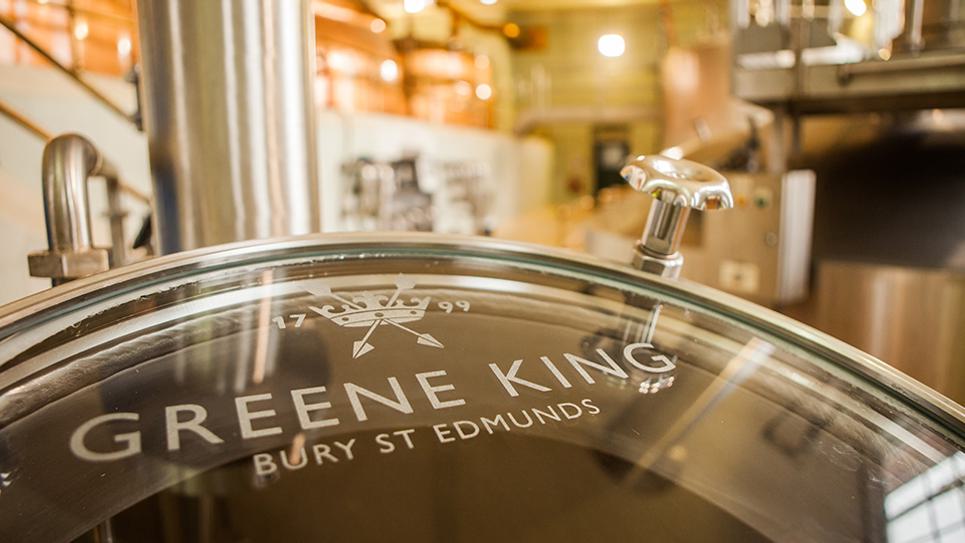 1pm

Now that you've walked up a hunger, visit the Greene King Brewery Beer Café for lunch and a beer in the breweries home town. With seasonal and local food as well as cask ales, a quick stop for food and libation will provide some fuel to keep you going for a few more hours.
If you're inspired by the wonderful beer, why not book yourself onto one of the brewery tours? You'll have a chance to see how the famous firm make real beer using traditional brewing methods and natural ingredients and the tour even visits the rooftop of the brew house which offers the best view of Bury St Edmunds!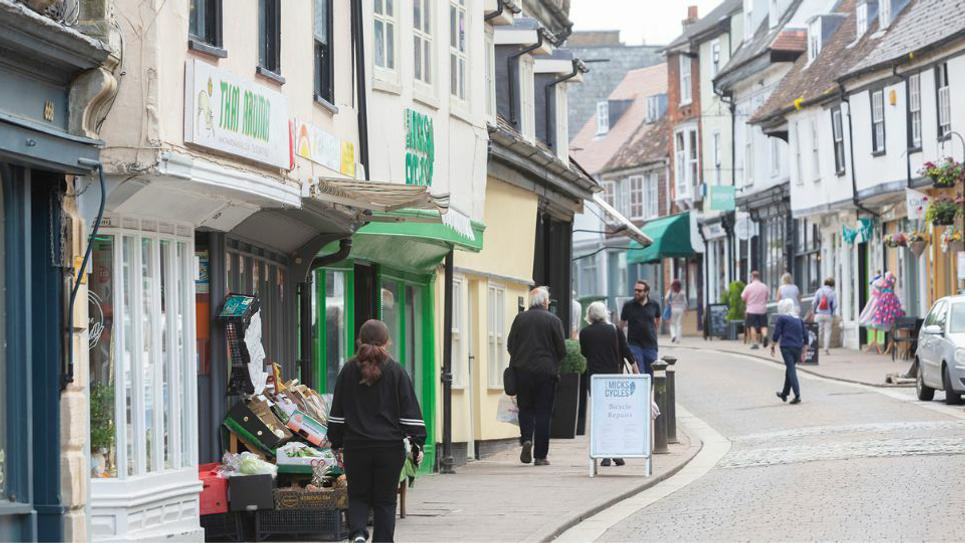 3pm

The best way to explore the town is on foot, with most of the town's shops within walking distance of one another. St John's Street is a quaint cobbled street full of fabulous independent shops and a gem which many visitors can easily miss. This is a beautiful street where you can still buy local meat, freshly made bread and browse shops that have a unique 'something different' feel. Aside from retail and food, you can find bespoke jewellery, bespoke clothing, sewing and alterations, beauty and hair salons, a florist, wedding dresses, an estate agent, a pub and a church.
Take your time perusing these wonderful independents and enjoy the indulgence of just heading into whichever shop takes your fancy.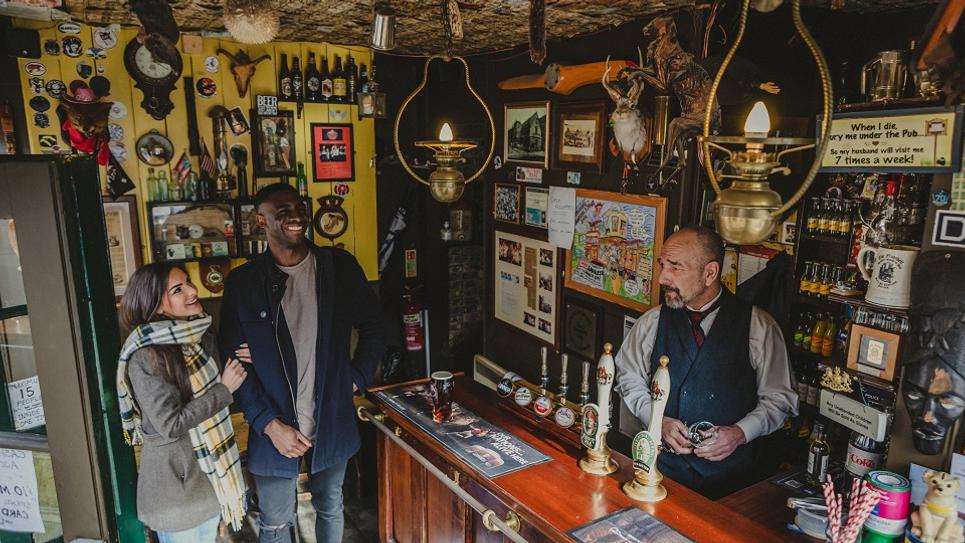 Photo: Emily Fae
7pm

After you've purchased some of Suffolk's fine fayre, head out for some dinner and choose from one of the many eateries in the town. For inspiration take a look at 'Five of the Best Award-Winning Restaurants'.
After dinner, pay a visit to The Nutshell, the UK's 2nd smallest pub for a pint or two; serving some of the region's finest ales, and providing a bar not just full of customers, but interesting historical items, photos and memorabilia. From a mummified cat and currency notes on the ceiling to historical photos, military items and a plane propeller on the walls there is much to view and talk about while you enjoy a drink.

Alternatively, you could head to The Angel Hotel's bar to sample the hotel's cocktail menu. The exciting cocktails showcase locally sourced ingredients serving classic cocktails with a contemporary twist.

Day 2
9am
You won't be short of places in Bury St Edmunds you can choose for a hearty first meal of the day. Situated on Cornhill, Edmundo Lounge is an eclectic restaurant serving a range of breakfast and brunches dishes including the Lounge Breakfast (Smoked back bacon, sausage patty, hash browns, baked beans, slow-roasted tomato, sautéed mushrooms, fried egg and toast), Jumbo Oats Porridge, Diner Brunch (Buttermilk pancakes with smoked streaky bacon, maple syrup, barbecue beans, mini hash browns and two fried eggs), Avocado Brunch and Buttermilk Pancakes to name but a few. There's an extensive vegan and gluten free menu on offer too!
If it's just a coffee and a pastry you desire, then you are certainly spoilt for choice! For inspiration, take a look at our 'Coffee Lovers Guide to Independent Cafes'.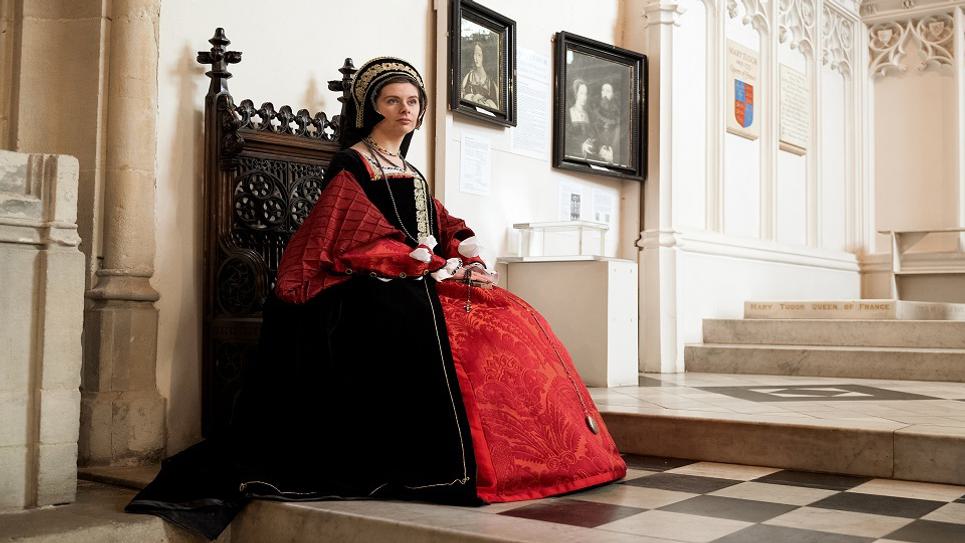 St Mary's Church
10.30am
After you've filled your boots, make the short walk to Angel Hill and St Mary's Church; the civic church of Bury St Edmunds and one of the largest parish churches in England. The present church is the second building to stand on the site, the first being built in the 12th century, and boasts the second longest aisle, and the largest West Window of any parish church in the country.
If you spend a little time inside the church wandering and reading about the history of the building, you'll discover that Mary Tudor, favourite sister of Henry VIII, died and was buried in the church. Her tomb is in the sanctuary directly to the north of the Lord's table. There's lots more to discover and you can either spend as long as you like strolling around the historic building n your own agenda or (if you want a feel of a CofE service in a church that truly offers grandeur) attend one of the four Sunday services as a (very welcome) visitor – 8am, 9.30am, 11am or 6.30pm.
Afterwards grab a takeaway coffee from the many artisanal independent coffee shops nearby and visit the 'Pillar of Salt' on Angel Hill; a Grade II listed road sign on Angel Hill, thought to be the first internally illuminated road sign in the country. It was designed by Basil Oliver, architect to Bury St Edmunds Town Council in 1935, and had to be granted special permission because the height of the letters and numbers did not conform to regulations.
To your left you will see the imposing building of The Athenaeum; Purpose-built in the early 18th century as Assembly Rooms where the locals could gather to play cards, read books, attend parties and generally have a good time; not that different from its use today! It was re-named The Athenaeum in 1854 and is a Grade I listed building comprising a number or grand rooms including the ornate Georgian Ballroom with its chandeliered ceiling and a domed observatory on the roof, containing a telescope.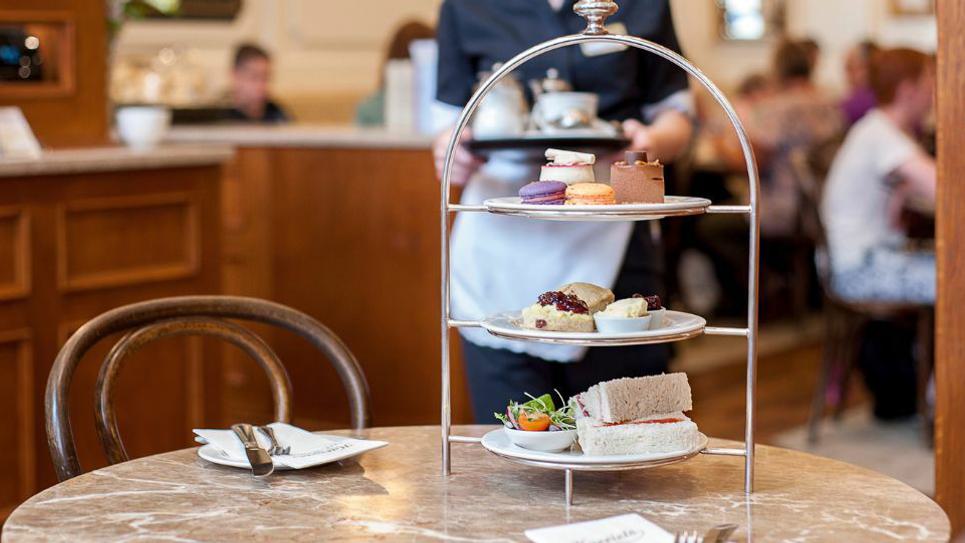 1pm
If you've got room for lunch, choose from one of Bury St Edmunds fantastic pubs for a hearty meal, or for something lighter, indulge with a delicious afternoon tea.
Located within one of the old Cornhill buildings (circa 1900), Harriet's Tea Room has a grand entrance which showcases high ceilings, beautiful chandeliers and even features a pianist playing on occasional afternoons which contributes further to the wonderful ambience that has seen the café become a popular destination for both residents and visitors alike.
Home baking, leaf teas and family recipes are on offer and the afternoon tea menu offers a choice to suit the picker, the peckish or the out-and-out hungry. Champagne and Prosecco are also available for those who want to push the boat out or just making the most of their indulgent weekend break.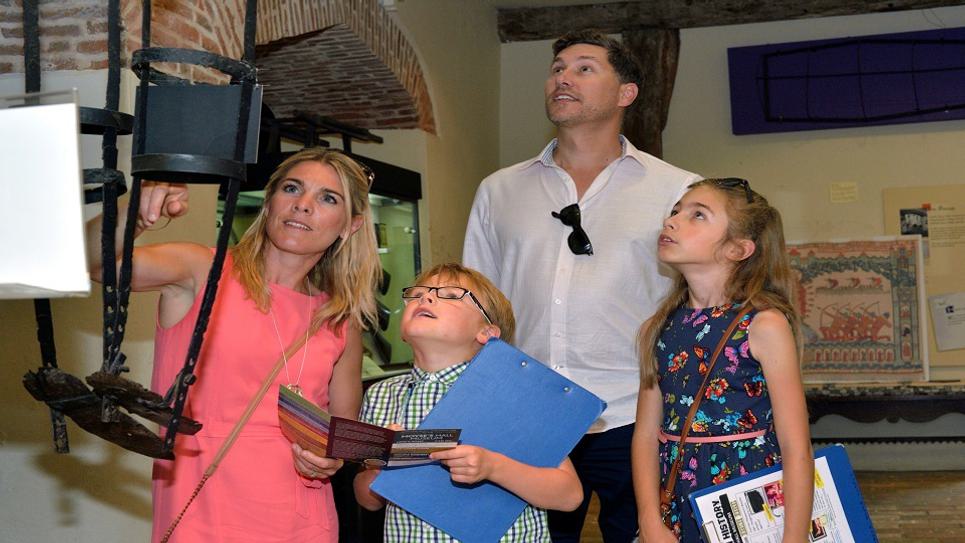 3pm
Make your way to Moyse's Hall Museum just before their final admittance (on a Sunday) of 3pm. Situated in the heart of Bury St Edmunds where it has overlooked the historic marketplace for almost 900 years, the building has ranged in use before becoming a museum in 1899.
From the magical to the macabre, a visit to Moyse's Hall Museum offers a journey through time with its unique and fascinating collections - the diverse collection of artefacts ranges from witchcraft and murder to railways and Suffolk regiments.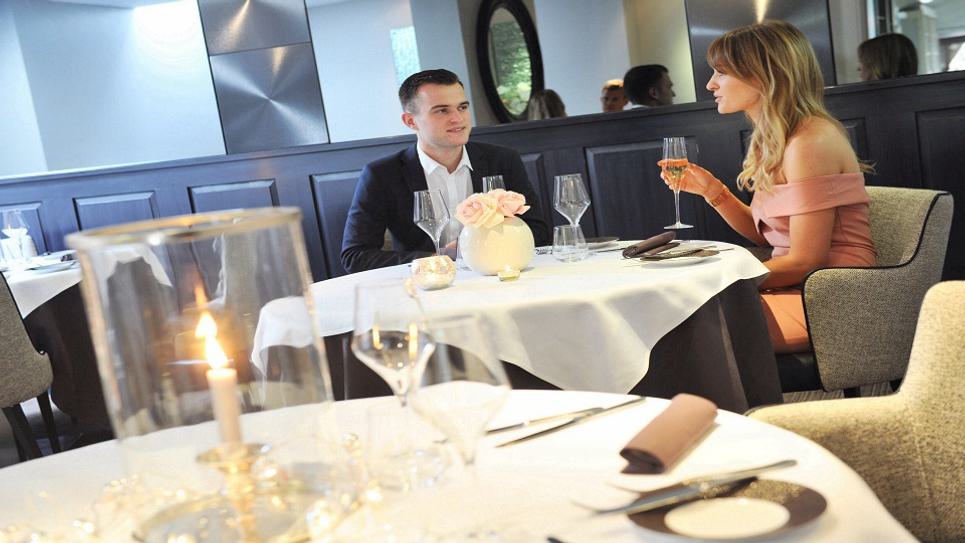 6pm

This is one you'll probably need to book, but for a real gastronomic treat, enjoy dinner at Maison Bleue.
Adored by critics, visitors and residents for its cuisine, wine and decor and consistently voted within Britain's top ten fine dining restaurants, the intimate, stylish fine-dining spot specialises in a modern French menu with an emphasis on fish and seafood. Allow some time to settle in for an extended meal, enjoying the amazing variety of food on offer, 'fruits de mer' and the unrivalled wine list. One critic has said that "You'll be treated like a Hollywood star" but we'd add that you won't need a wallet to match.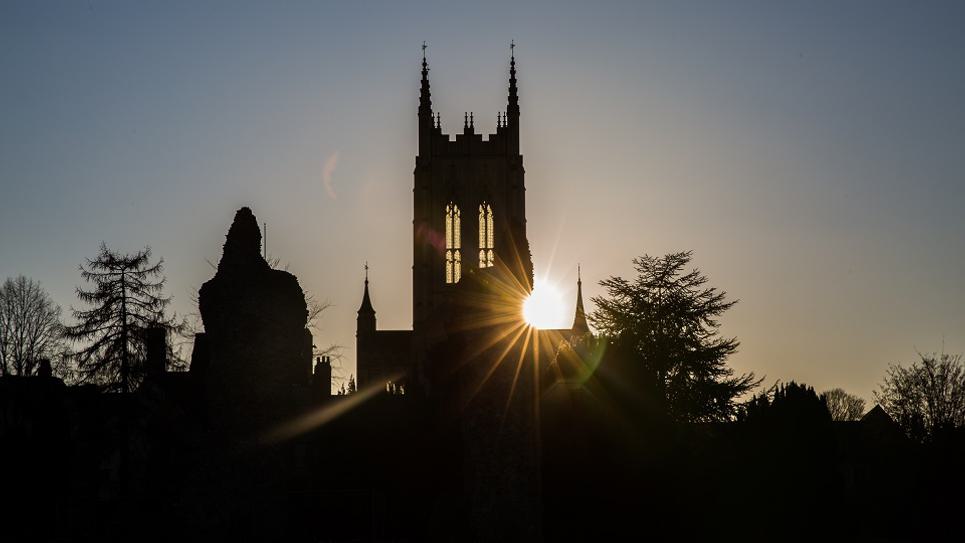 9pm

There you go – two full-on days enjoying the very best that Bury St Edmunds has to offer! We guarantee that you'll have loved every minute and as you head home will already be planning your next visit here.
If you can fit them in, pay a visit to:
Theatre Royal Bury St Edmunds
The Theatre Royal Bury St Edmunds was designed and built in 1819 by William Wilkins. With many of its original features still intact, it is a superb example of a Regency playhouse and one of the most beautiful, intimate and historic theatres in the world. You can enjoy a tour of the theatre and there's a fabulous programme of musicals, plays, children's theatre, concerts, comedians and much more.
Suffolk Regiment Museum
The Suffolk Regiment Museum was established for the 250th Anniversary of the Regiment in 1935. The first acquisitions were items which belonged to even older collections of badges, medals and uniform items which had been displayed in the Officers' Mess since before The Great War. Throughout the 1940s and 1950s the Museum was a working museum in which Suffolk Regiment recruits would go to learn the history of their Regiment. The displays tell the story of the regiment from its foundation in 1685 to amalgamation with the Royal Norfolk Regiment in 1959.
Bury St Edmunds Guildhall
Dating back to 1279, Bury St Edmunds Guildhall is the oldest continuously-used civic building in Britain and proudly boasts a World War Two Royal Observer Corps Control Centre – the only surviving room of its kind in the country.
The Guildhall presents the history of the unique principal rooms (The Court Room and Banqueting Hall), the RAF's WWII Royal Observer Corps Operations Centre Headquarters room, the Tudor Kitchen, the external courtyards and open gardens, through displays and collections, with live re-enactors in the Ops Room (open on selected Sundays once a month). You can also book a private guided tour through their website.
To discover more of historical Bury St Edmunds, take a look at our Historic Hit List!
Feeling inspired? Why not stay longer and book a stay in Bury St Edmunds & Beyond! Take a look at our 'Places to Stay' guide!