Back to Blogs
Discover
Fun-Filled Family Days Out
CurveMotion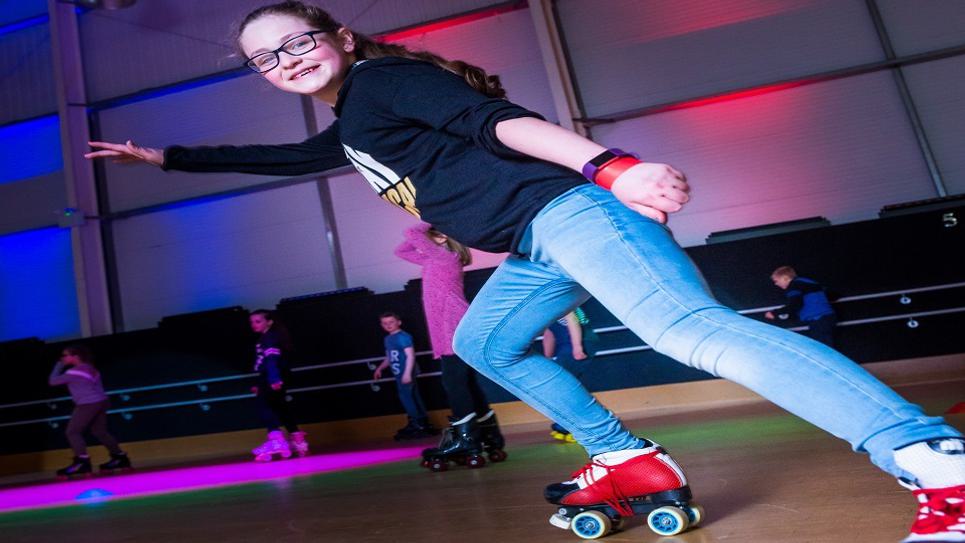 Steeped in history, home to award-winning attractions and surrounded by miles of countryside to explore, Bury St Edmunds & Beyond is the perfect place to head for a day out that the whole family can enjoy...
There's so much to do at CurveMotion, with something to suit all ages and interests. The roller skating rink is popular amongst families, with weekend sessions including the Saturday night roller disco, and after school 'time-out' on weekdays.

Curve Motion is also home to East Anglia's largest play-frame in their soft play area; with tunnels, obstacles, slides and a 6ft vertical drop slide for thrill seeking youngsters! Whilst there, you can also treat kids to lunch or dinner in the Curve Bistro. Serving a range of homemade meals and snacks smoothies, milkshakes and Paddy & Scott's coffee for the grown ups!
Plan your visit at the CurveMotion website.

West Stow Country Park and Anglo Saxon Village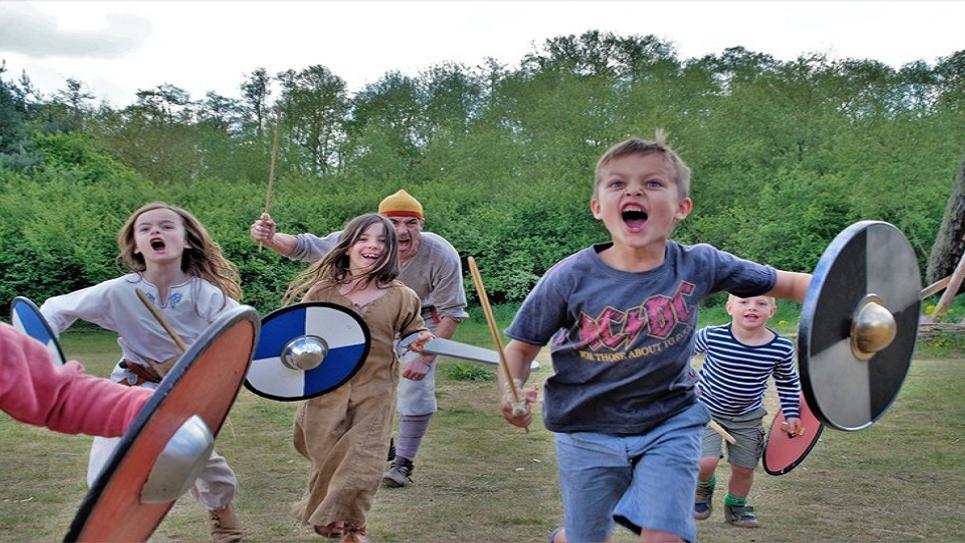 Spanning 125 acre, West Stow Country Park is home to heathlands, a river, a lake, nature trails and an adventure playground. The park is also one of one of England's great archaeological sites; the Anglo-Saxon Village is a fascinating recreation where you can explore history and nature; dress up as an Anglo-Saxon, meet the rare breed pigs and chickens and watch films to discover Suffolk's intriguing story which spans the past 1000 years.
For an extra-special and unique experience, visit during the annual Ring Quest weekend and be transported to J.R.Tolkien's mythical lands, where you can meet a Hobbit or Gandalf himself!
Why not turn your day out into a weekend away and book at stay at West Stow Pods; the glamping pods are ideal for families, and the new Pod Hollow; a halfling-inspired subterranean dwelling!
Plan your visit at the West Stow Anglo Saxon Village website.

Theatre Royal Bury St Edmunds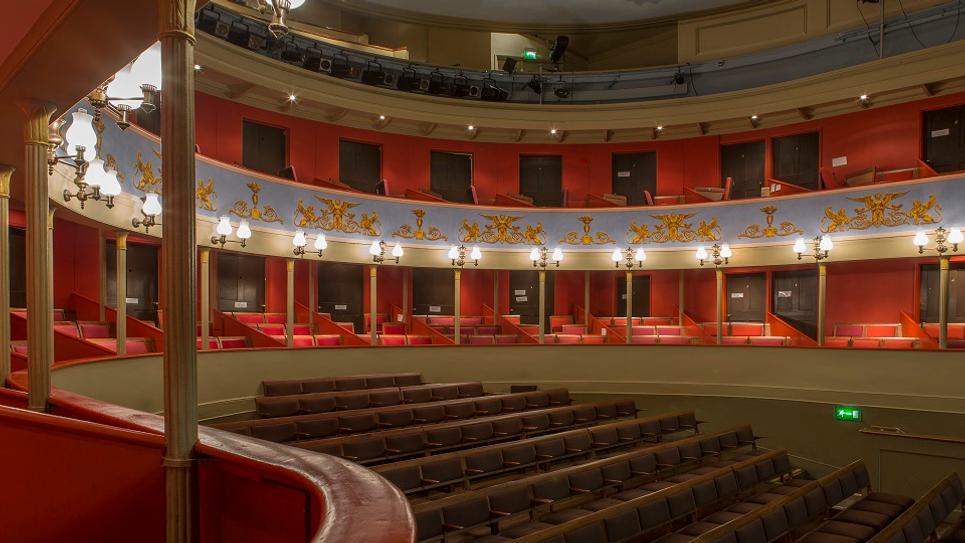 The oldest regency theatre in the country, the Theatre Royal Bury St Edmunds boasts a jam-packed programme of theatrical productions throughout the year. Keep an eye on the Theatre's website for the latest news and announcements on fantastic family theatre to enjoy this year.
For what's on visit the Theatre Royal Bury St Edmunds website.

Abbey Gardens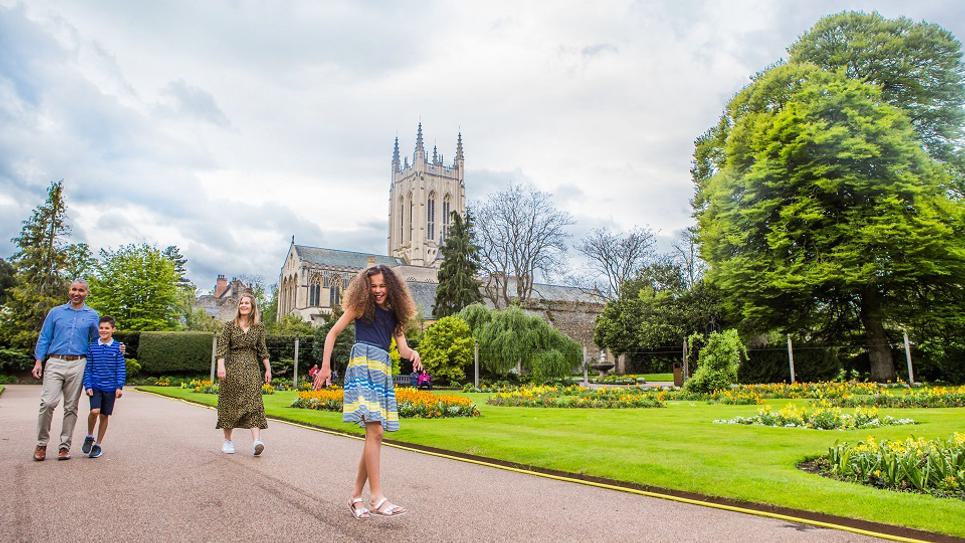 A great place for kids to let off some steam, the Abbey Gardens are the ideal spot for a picnic and ice cream on a sunny day. Take a step back in time and discover the town's fascinating past with a wander through the Abbey Ruins before heading to the children's play area.

After lunch, head to the wildlife feeding area to up close to some of Suffolk's native birds and animals.

Lavenham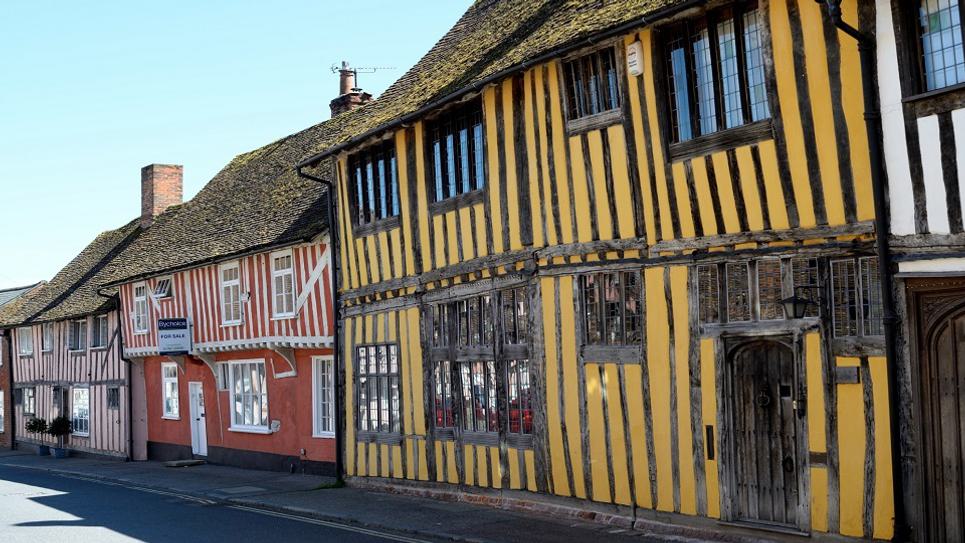 For Harry Potter fans, a visit to the medieval village of Lavenham is a must!
For it is here that was J.K Rowling's inspiration for Harry Potter's birthplace Godric's Hollow. In fact, you can see some of the crooked houses and winding streets in Harry Potter and the Deathly Hallows Part 1, when Harry and Hermione pay a visit to his parents home and resting places.
After you've spent a couple of hours exploring, pay a visit to one of the cafes and tea rooms for lunch and an ice cream.

Nowton Park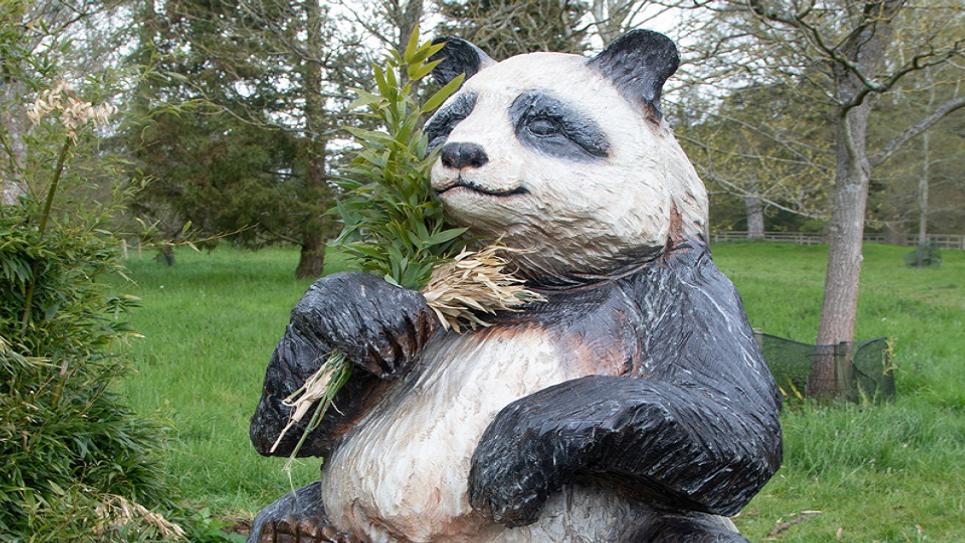 With over 200 acres of landscaped gardens to explore, Nowton Park is the ideal place to take the family on a dry day. Children will love getting lost in the maze, shaped like a giant oak tree made up of 2,500 hornbeam trees that make up over two miles of hedging, maintained at a height of around two metres. The centre of the maze is marked by a fastigiate oak (with upright branches), so if you can't find your way out, it's a good place to meet!

Children will love searching for the wooden panda sculpture which sits in the China section of the arboretum surrounded by his favourite food, bamboo. The Panda pictured is a brand new version of the panda and has replaced the older version now in retirement, it was carved out of Douglas fir by Luke Chapman
There is also a large play area, plus two football pitches and a picnic area, alternatively, pay a visit to the cafe which serves a range of delicious meals, snacks and ice creams.

Moyse's Hall Museum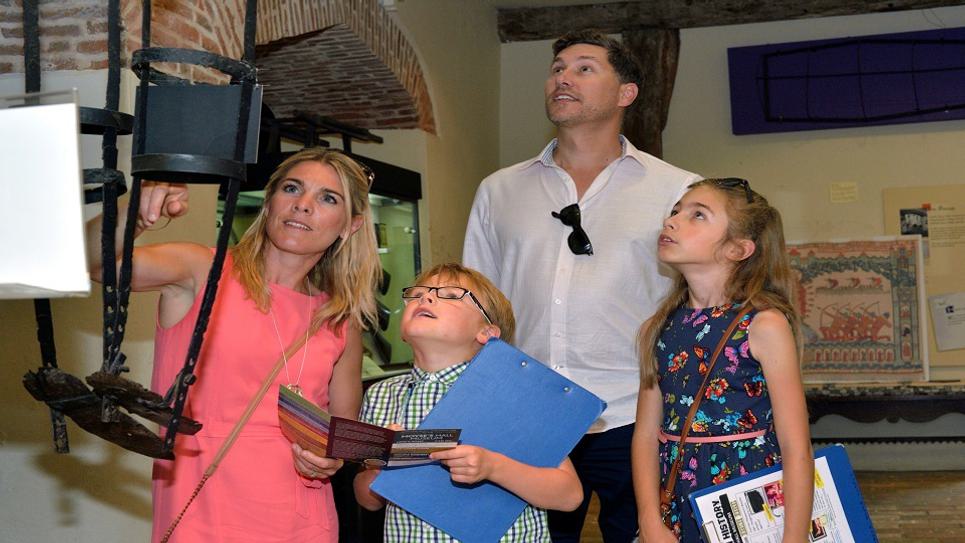 Moyse's Hall Museum's ground floor not only features six Terrible Tales by Terry Deary, best-selling author and creator of the hugely popular Horrible Histories books, but also some grisly and gruesome interactive displays for children and adults.

Start off at the Gibbet Cage which held John Nichols, who was executed in 1794 alongside his son Nathan for the murder of his daughter Sarah, if you're brave enough, you can even step inside yourself!
Then make your way to the display containing a lock of hair from Mary Tudor, Queen of France! Mary was originally buried in the Abbey of St Edmund and her funeral was one of the last events held at the Abbey. When the Abbey was dissolved, her remains were reburied at St Mary's Church.
Book tickets at the Moyse's Hall Museum website.

Bury St Edmunds Guildhall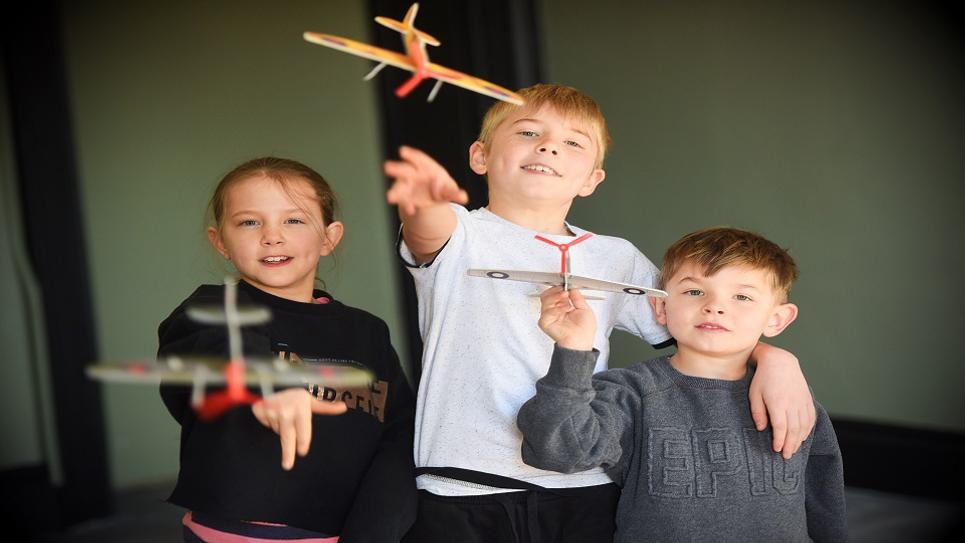 Bury St Edmunds Guildhall is the oldest surviving Civic building in the UK and features interactive displays and collections taking you on a journey through time and history.

Visit The Court Room, the Banqueting Hall, the Royal Observer Corps WWII Operations Room (the only surviving one in the country), the Tudor Kitchen, courtyards and fabulous open gardens. Through each room the Guildhall explores 700 years of local history and tells the story of the people who lived it. Live re-enactors will also appear on special occasions.
Visit the website for more information Bury St Edmunds Guildhall website.

National Trust Ickworth House, Park & Gardens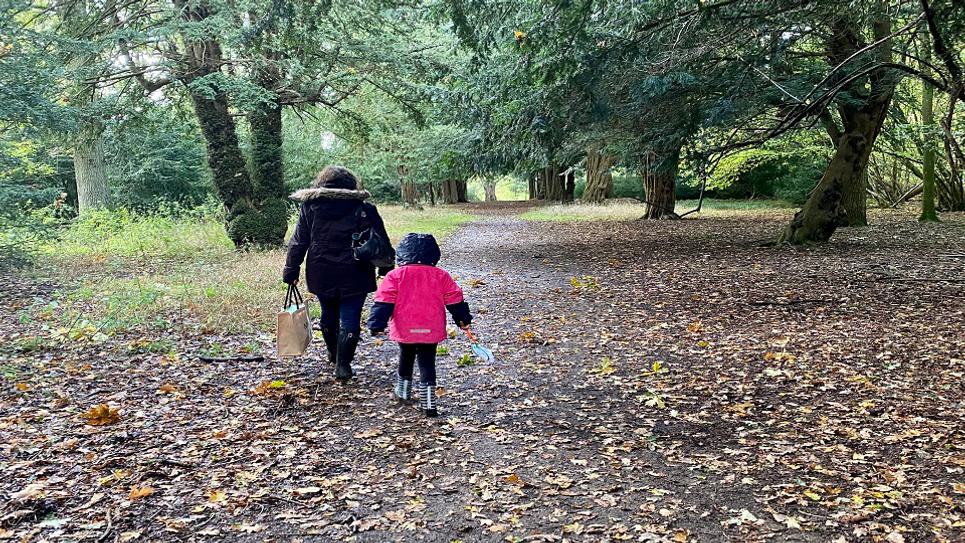 The walled garden and seasonal meadow at the National Trust's Ickworth House, Park and Gardens are especially magical picnic spots during the Spring and Summer.
Afterwards wander at leisure across 1800 acres of parkland or head off on two wheels on one of the many trails in search of the sleeping dragon on her nest; She is well hidden so the first one who spots her definitely deserves a sticker! Or head to the Albana Woods to build a den and practice your bushcraft skills.
You're spoilt for choice when it comes to picnic spots, or you can head to the cafe for delicious lunches, snacks, cakes, drinks and ice creams.
Plan your visit at National Trust Ickworth website.

Kentwell Hall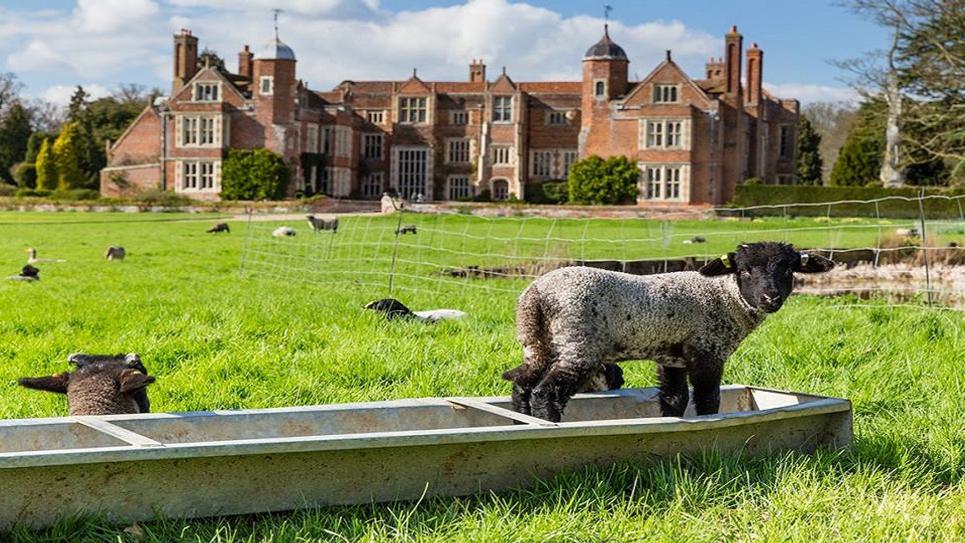 With a host of exciting, family-friendly events, a day at Kentwell Hall will be enjoyed by all ages!

At events throughout the year, Kentwell's skilled living-history experts offering a fully interactive experience, spread throughout the buildings, gardens, farm and woodlands.
Throughout the season, the stunning gardens are open and the perfect spot for a summer's picnic.
Plan your visit at Kentwell Hall website.

Suffolk Owl Sanctuary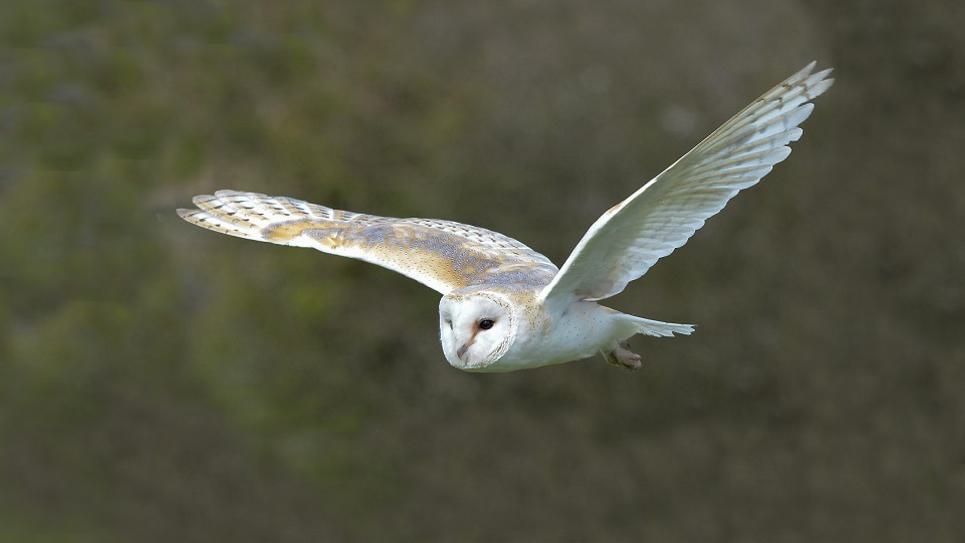 Suffolk Owl Sanctuary is home to over 90 resident owls and other birds of prey; falcons, hawks, eagles, vultures, caracaras and a huge variety of owls, both British native and exotic. There's plenty for families to see and do! Start with the Woodland Walk, which is home to the Meerkat Kastle, where the mob is fed at twice daily sessions with an informative talk by the keepers. The walk also includes ladybird houses, a bug hotel, butterfly feeders, a wildlife pond and the shy red squirrel colony.
The centre allows visitors to observe the owls in a variety of naturalistic environments,, and you are able to experience many of the birds in close proximity as they fly free in two wonderful demonstrations daily. After lunch in the picnic area, complete the S.O.S. Safari Trail, which leads you through the sanctuary's highlights via wildlife-related quizzes and activities and each child will receive a prize on completion.

Explore Bury St Edmunds with Eezybike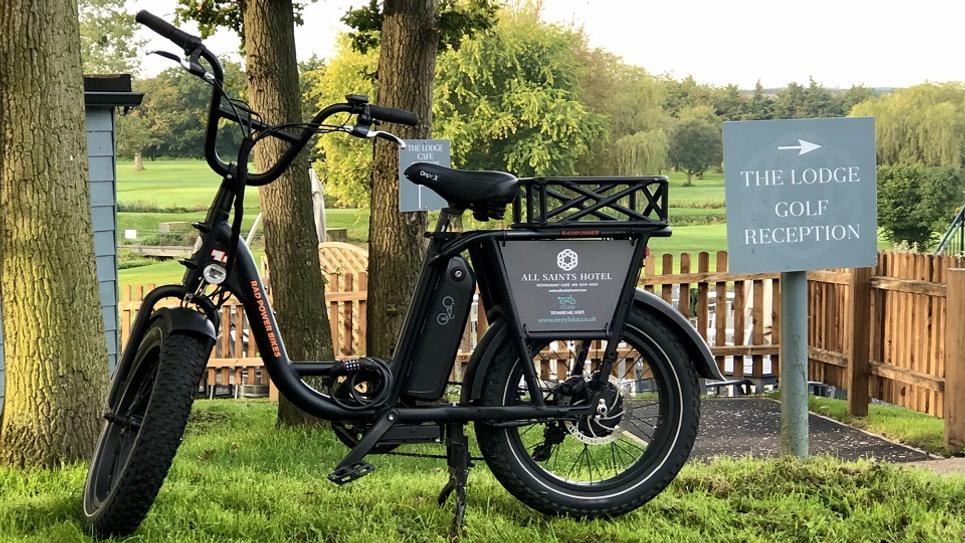 Eezybike offers an E-Bike rental service in Bury St Edmunds so you can explore our historic town and the surrounding countryside at your leisure! Start in the town itself, head to Ickworth Park and the National Trust grounds, visit West Stow and or enjoy an off road adventure in Thetford Forest!
There's plenty of routes to choose from to suit all ages and abilities, take a look at our Cycling Guide for inspiration and cycling routes!
For more information visit the Eezybike website.
The Food Museum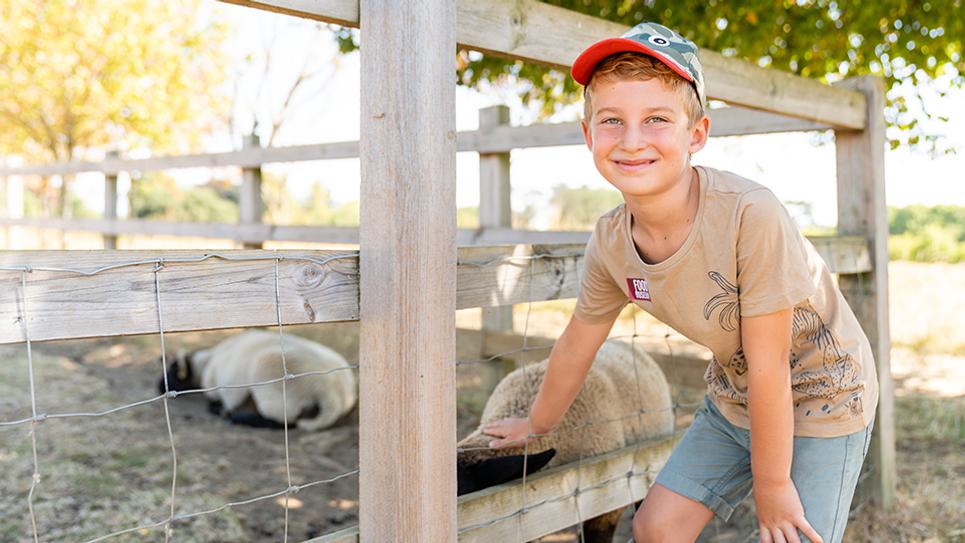 The Food Museum in Stowmarket, which is a 40 minute drive from Bury St Edmunds, is set across 75 acres of glorious Suffolk countryside, with 17 fascinating historic buildings to explore and a collection of over 40,000 objects used to tell broad and inclusive stories.
See working demonstrations of milling inside mid-18th century Alton Water, visit our demonstration kitchen and sample the day's offerings, or join us on a tour of the Dairy Cottages as part of your visit.
With an annual programme of events, exhibitions and activities, there's plenty for visitors of all ages to enjoy.
For more information visit The Food Museum website.